Making flood risk management a national infrastructure priority could create more viable areas for development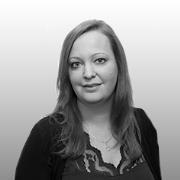 Given the increasingly dystopian events that have dominated headlines over recent weeks, the days when our national news was led by the plight of flood-hit Cumbrian towns may seem like a distant memory. Not so, however, for the residents of Carlisle's Warwick Road, who, more than a year after Storm Desmond devastated their community, have still not been able to return to their flood-damaged homes.
Midway through a relatively dry winter, the topic of funding for flood resilience and defence has inevitably fallen out of the national spotlight. But, as the government's sudden injection of £160m of funding for flood defence maintenance following last winter's damage showed, it only takes a few days of stormy weather for it to rapidly resurface at the top of the political agenda. And, with those funds coming on top of a £270m emergency injection of cash following floods in the winter of 2013-14, there is an obvious lingering question over whether greater prevention would be better, and more cost effective, than a knee-jerk response.
The current system used by the Environment Agency to allocate funding for flood defence measures is based on where the money stands to protect the greatest amount of people and property. This approach may seem logical, but it has come under attack by many in Cumbria and the wider North-west: thanks to its stretches of relatively undeveloped rural areas, the region as a whole receives the third lowest amount of funding per capita of any English region, despite being one of the places worst hit last winter.
Critics argue that, while the system works from a cost-benefit point of view if you look at what happens when a flood occurs, it ignores the relative vulnerability of different areas to flooding in the first place. This means that areas where a flood is less likely to happen may be prioritised for protection above those, like Cumbria, whose geography leaves them particularly prone to flooding – and to the cost of repairs.
With the government hardly showing largesse in public spending, where it draws the line in funding to protect against events that are not an everyday occurrence is obviously going to attract controversy. But the complaints of those in Cumbria suggest that there are sizeable cracks in the UK's approach to flood risk, particularly given increasingly frequent, and increasingly unpredictable, bouts of bad weather over recent years. And these cracks widen when you consider the wider population pressures facing the country.
With London struggling under the weight of a rising population that its current social and economic infrastructure is already failing to support, the only long-term solution for the UK is to rebalance its economy – and house its people – across a wider spread of regions. As such, to abandon parts of the country to a time-bomb of flood damage before exploring what a rise in spending on flood prevention could mean not just for existing communities in these areas, but for their potential to grow, seems worryingly disconnected.
This doesn't mean we should be rushing to build homes and schools in an area that is deemed heavily prone to flood risk (quite the opposite). But there may well be areas where for the cost of greater defence and flood resilience in buildings, far greater value can be realised in terms of creating viable areas for development. Just look at the Netherlands: investment in flood control is what makes many of its settlements possible. Surely it is only by taking a co-ordinated approach to the UK's longer term population trends, and the sums being spent on infrastructure, that the government can really say whether it is ultimately making the best decisions for the highest number of people. For this reason, the call of Paul Cobbing from the National Flood Forum, to make flood risk management a national infrastructure priority, is the right one.
In a country where politicians, community groups, commentators and the general public are identifying pressure points on the built environment on a daily basis, there are still far too many examples of money and opportunity being wasted because of a lack of co-ordination over infrastructure.
The National Infrastructure Commission, which was confirmed as an agency of the Treasury this week, provides a framework for this greater co-ordination to happen. But if it is to co-ordinate infrastructure priorities properly, its remit needs to cover all nationally significant types of infrastructure, not just those currently highest on the radar in Westminster.
Sarah Richardson, editor