BDP's Yuli Cadney-Toh thinks there are real benefits, but masterplanners and architects need to illustrate the vision clearly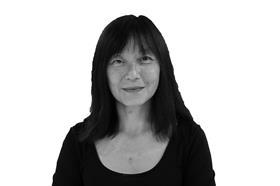 When I visit cities like Manchester, Liverpool and Birmingham there are new apartments, office blocks and a skyline of tall buildings and tower cranes. The street level is buzzing with cafes, bars, restaurants and gyms serving young professional customers. Our cities are becoming more stimulating, people like to spend their leisure time in the heart of the action. We are mindful that people seldom visit the suburbs for an afternoon stroll.
I've recently returned to live in Bristol, after 30 years of working around the world. Bristol is thriving and its city centre employment has grown significantly. Students now live in the centre of town and there is a drive to encourage city centre living to maintain the economy and to reduce commuting. Bristol's skyline, however, has barely changed in the last four decades. If we want to maintain an egalitarian approach to living in cities, we need to accommodate the residents and businesses that want to be there. Bristol City Council is on board with this thinking and has identified key areas for higher density, urban living.
We are all agreed that we need to build more housing in our cities. We want to preserve the greenspaces. We want to ensure people have public spaces to enjoy. This is not a unique problem, it is a global conversation. People all over the world are asking how they can accommodate their people and are exploring the impact of higher density development and tall buildings.
The true value to a city of tall buildings, or indeed any buildings, is not in 'how high' but in how we want them to contribute to the public realm, businesses, employment, sustainability and quality of life on the ground. Tall buildings need to be considered as part of the mix as they can allow space for family homes and a wider range of housing typologies which encourage families and elderly residents to live in a diverse and vibrant city centre. An urban regeneration scheme of mixed height buildings will free up space for public parks, schools and street-based activities. Tall buildings also create a new ecosystem at ground level where businesses can thrive thanks to the large footfall of people in the immediate area.
To deliver successful schemes, we will need to address the issues around tall buildings. For instance, the misconception that when a taller residential building goes in, it's driving up property values. In fact, it's actually keeping them down because it's increasing the housing supply. We are aware that the long-term management often leads to unaffordable service charges or poor maintenance.
Denser developments can meet higher environmental standards than those achieved by low density schemes, as there are more opportunities to deliver green features efficiently. At BDP, we recently developed an energy strategy which takes advantage of the inherent opportunities available in tall buildings to provide energy efficient systems and reduce energy costs. This will directly benefit residents by reducing the running costs of the building, which can be offset against their service charges.
Key sites in the city are often in public ownership, through local authority, NHS and educational facilities offering the opportunity for joined-up thinking and vibrant mixed use communities near key amenities. Bristol should learn from Birmingham, Manchester and Liverpool and capture the zeitgeist of the city. As well as policy, real vision is needed to explain what density looks like, what benefits it brings and how it can be implemented. This is where masterplanners and architects can bring vision and attract investment to deliver a more desirable city where more people can work and live.
Postscript
Yuli Cadney-Toh is architect director at BDP