So far the focus has been on the residential sector but the target for non-domestic buildings is looming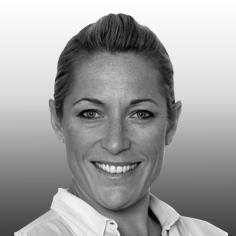 It's great to see market sentiment strengthening again, with house prices on the rise and capital values across most property types begin to recover. This is also demonstrated by the frequent announcements from investors and developers that their commercial development pipelines are coming back to life, including even speculative schemes.
Of course, such a pickup in development activity brings sharply into focus the question of which standards such new builds will have to comply with. Let's not forget that the UK government has set itself some of the most stringent carbon reduction targets related to construction. In December 2006, it announced that all new homes would need to be zero carbon from 2016 onwards. And the equivalent zero carbon standard will apply to all non-domestic buildings from 2019.
It is perhaps safe to assume that the framework for non-domestic zero carbon standards will follow similar principles to that which has been proposed for new homes
From a commercial development perspective, the five years to 2019 is not a long timeframe. So what is desperately needed in the industry is clarity as soon as possible on the precise definition of zero carbon and how this can be met. To this end, the government issued its consultation Next steps to zero carbon homes: Allowable Solutions last month, asking for responses to a series of proposals by the 15 October 2013. This is progress, albeit slow, and will hopefully bring some clarity to the housebuilding sector which has also recently picked up momentum.
However, this consultation only seeks views on the allowable solutions to achieve zero carbon for residential developments. So it leaves commercial developers slightly in the dark as to the legalities of what will be required for non-domestic schemes. And with the recent announcement that the implementation date for the uplift in Part L of Building Regulations will be delayed until 2014 for commercial buildings, the industry's progress towards the zero carbon standard is not likely to accelerate fast.
Nevertheless, it is perhaps safe to assume that the framework for non-domestic zero carbon standards will follow similar principles to that which has been proposed for new homes. Such principles include:
Scope: the emissions reductions will only be required against regulated energy uses, such as heating, cooling, lighting and hot water, but not IT equipment or white goods.
Practicality: the emissions reduction target will not all have to be implemented on site through energy efficiency measures and renewable energy generation. Having "maximised" the potential of both of these in contributing to zero carbon, developers are likely to be allowed to mitigate the remaining emissions off site – in a form of offsetting. This is what is currently being called the 'Allowable Solutions' framework.
Flexibility: although developers are likely to have to meet certain minimum standards of energy efficiency and carbon compliance (which will presumably be embedded within Building Regulations) they may be given the freedom to elect how much carbon to abate onsite and how much via offsite solutions, including potentially contracting all their off-site abatement measures to a third party.
It is certainly worth commercial investors taking note of the proposed allowable solutions framework for dwellings, and considering whether or not these might be applicable in a commercial scenario. It is pleasing to note that the British Property Federation itself will be playing a key role in helping the Department for Communities and Local Government to consider non-domestic issues and nuances.
Let us keep our fingers crossed that the much needed clarity on zero carbon standards emerges soon, so that relevant construction principles can start to be applied as this wave of economic recovery truly kicks in.
Julie Hirigoyen is UK head of sustainability at Jones Lang LaSalle