Women are now working in every sector and discipline - a far cry from the attitudes 20 years ago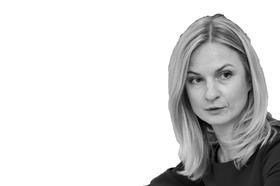 When people talk about women in industry, a lot of the time the construction industry is earmarked as the last bastion of male domination. While that is historically partly true, in my experience it's changing very quickly. When I started out there were hardly any women in the industry, but now they can be seen in every sector and discipline.
I've worked in the industry for some 20 years now and in places such as the Middle East, where it would be easy to assume that women were viewed with less respect than their male counterparts. This was not my own personal experience however and in fact I found that in many of the GCC countries, there was no difference in attitudes towards women or men.
I am often asked why I chose a career in project management. Construction is a fast paced, dynamic and exciting industry with numerous diverse opportunities for anyone to develop as a professional. It is also very rewarding as you can see the fruits of your labour materializing in new objects that you help to create and deliver. An opportunity to leave your mark on this planet.
The boundaries between male and female professionals and their ability to progress are becoming more blurred and I think the construction and property industry is a great choice for any aspiring female professional. And I find it inspiring to see young apprentices like Claire Green, who joined Thomson & Adamson when she was 16, making a career choice studying to be a quantity surveyor.
One of the reasons I've stayed with Thomson & Adamson for so long is their culture and attitude towards staff. Don't think in terms of gender or race; just look at the best talent that is out there.
There is much made in the wider business community about gender pay inequality. That has never been an issue with T&A. It's simple – recognise that people should be paid equally for the job they do based on ability alone. Perhaps the answer for business in general is to put more women in positions where they are able to better influence these things?
As for why women are proving so successful in construction, perhaps it's because they are better at multi-tasking, which is certainly a real asset in the world of project management!
Natasha Kravchuk, director, Thomas & Adamson