The scale of overheating in UK homes is truly shocking, its up to our industry to get the design and construction right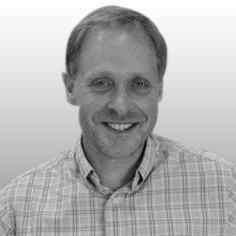 At the Good Homes Alliance we have recently completed our Department od Energy and Climate Change (DECC) funded research report "Preventing Overheating" and have been quite shocked by what we have found.
As reported elsewhere on the Building website and magazine, this study investigated the scale and extent of overheating in UK dwellings. The research found many instances of serious overheating and in particular for dwellings created as part of pre-1919 conversions as well as for relatively new post 2000 developments.
Some alarming temperatures are being experienced by residents, which unquestionably are prejudicial to the health and well being of occupants. This phenomena may also be prejudicial to the financial health and well being of designers, contractors and developers as no doubt the more enterprising lawyers begin to grasp the nature of this. We see this problem as another manifestation of the performance gap, and as both avoidable and solvable. I would recommend that you study it well.
Some alarming temperatures are being experienced by residents, which unquestionably are prejudicial to the health and well being of occupants
Sustainable development and indeed lesser versions of development are all challenged by the complexity of this business. As an industry, we need to understand the regulatory environment but I think we look to government far too much in seeking solutions to our problems. No doubt there are those who will say 'the governments told us to put extra insulation into our new homes, and look, they now overheat '. In reality, as an industry of grown ups it is for us to get the design and construction of buildings right.
Collectively, we need to formulate a housing industry research and development fund that will allow us to get a proper grip on understanding building performance and the energy, thermal and environmental phenomena of new homes. Indeed, in our primer paper 'Get Britain Building Good Homes' that is what we recommended.
Taking the CITB levy as a close parallel, there is a need for contributions from developers as the key client here to make available very modest amounts of gross development value into a fund. I was amazed to see the level of R+D that Japanese housing developers and contractors undertake, and as a result of it no surprise to see the level of confidence and capability that they have in terms of building and technical performance. The level of R+D in the housing sector in the UK - and the construction industry more generally - is woeful.
The Technology Strategy Board has now concluded it's building performance evaluation research programme and so a void has opened in this space to the extent that it is not clear how the industry can follow up and continue to learn and improve in this area. Indeed, one might argue that the TSB funding was providing government funding to profitable companies who should in any event be investing in R+D. So incentives need to be thought about.
At this stage I would be very worried about the development projects that are under construction and in particular single sided flats in noisy urban areas. We have got to build new homes, but we're also got to get it right. Indeed, If we're going to Get Britain Building Good Homes then we certainly have to get the foundation stones in place to establish a confident and fully technically literate industry that can assess whether a bedroom built in a new flatted development next to a busy road is going to overheat or not.
Pete Hasall, chief executive Good Homes Alliance and MD EcoVentures