The policy advisor for the House Builders Association responds to our Budget coverage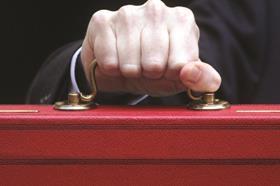 The chancellor threw a lifeline to first-time buyers with the announcement of the Help to Buy ISA during the last Budget before the general election (Budget 2015: New housing zones and help-to-buy ISA, 18 March 2015, www.building.co.uk). The Help to Buy ISA will allow first-time buyers to save for a home. For every £200 saved, the government will provide a bonus of £50. The Help to Buy equity loan which provides help with the deposit on a new home, is due to end in 2020. This savings scheme gives a higher rate of return than current savings options and gives first-time buyers a few years to save before the current scheme runs out.
Accounts are available to individuals, rather than to properties. So, two people saving for a home may each have an account and collect the bonus when they purchase a home. The bonus is available on properties valued up to £450,000 in London and up to £250,000 elsewhere.
Not only are first-time buyers the lifeblood of the industry but for every pound spent on construction, there is £2.84 of economic activity. Also, for every property built, two jobs are created, so this has the potential to benefit more than first-time buyers.
Rico Wojtulewicz, policy advisor for the House Builders Association, via email