Al Watson, partner in Taylor Wessing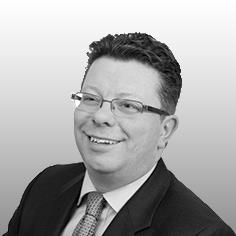 The big issue
Let's put to one side the Brexit debate – that is a given, and it is an overarching issue which will continue for the next goodness knows how many years. Instead, let's focus on the actual year itself. Among the ebb and flow of currency fluctuations and the availability of materials combined, just how can the construction industry work in partnership with landowners and developers in pricing jobs accurately for the benefit of all sides in the process?
The big challenge
Undoubtedly, government is going to pick winners in its evolving beyond Brexit strategy and government will listen to a single voice – so the industry needs a single voice. It's got to get its game together very quickly and whether it is an organisation set up simply to lobby government on Brexit in the future, or an existing trade body which is nominated by the wider industry, a single unified voice to represent the future of the industry, is, to my mind, the single biggest challenge. Kick the government's door in.
The big opportunity
Government does suggest that it continues to remain open to deregulation in order to help bring about swifter delivery of development. Whether it is the same single unified voice to government or its individual trade bodies across the industry, the government needs to be told precisely what changes are required in regulatory matters, supply chain issues and employment regulations to bring about the swifter delivery of investment and development that the country needs.
The big project
There are so many to choose from! As at the start of December, a legal challenge to the government's decision to back Heathrow runway 3 had been lodged. Heathrow Airport Holdings and the supply chain, even in these early days, will not want to see that slow down the masterplan progress for the new runway and facilities at the airport. Crossrail 2? Well, that's still some way off. HS2 will get through parliament and be placed onto the statute book and work will start, so that surely must be a great one to watch. And let's look out for the continued progress of Hinckley Power Station early works.
The big story
Government applies for planning permission for social housing on a grand scale on its own land? Very unlikely. However much it talks about a housing crisis, it's action is a long way from its own words. If you consider that London leads the way, or tends to lead the way, in building schemes then you would hope that there is a raft of planning applications coming into the system that will provide for new housing right the way along the Crossrail/Queen Elizabeth line, with a mix of modular housing, which will provide for that housing being delivered just as that Line opens. 21st commuting from day one opening.