The current climate of uncertainty may lead to some unexpected opportunities within the UK offices market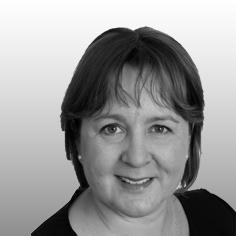 After last year's vote for the UK to leave the European Union commercial construction activity for the 12 months to the end of Q3 2016 fell to £19.4bn, down 12.4% compared with the previous quarter. Whilst only a handful of major projects stalled post-referendum, further instability is lurking on the horizon in 2017. As a result, it is likely that construction growth will slow with investment intentions easing and appetite for capex risk impacting investors, occupiers and developers.
However, JLL believes that the outlook for construction activity generally will brighten if the UK government follows through with its commitment, mentioned in the Autumn Statement, to spend £23bn on innovation and infrastructure and unlock funding for affordable homes and private housebuilding.
One area of opportunities for investors and occupiers in 2017 could be refurbishment. Of course, increased instability will influence confidence, access to finance and views on risk, which may result in a decrease in new speculative development starts. So instead, developers may look towards more strategic refurbishments, given quicker speed to market and greater certainty of delivery than costlier new build projects. There is a perfect opportunity to repurpose second-hand space, particularly in the offices sector, where new space accounts for just 20% of availability in the major UK office leasing markets monitored by JLL.
Developers may look towards more strategic refurbishments, given quicker speed to market and greater certainty of delivery than costlier new build projects
Uncertainty will also encourage companies to extend leases rather than signing up to new commitments. Over 2017-18 there will be over 10 million ft2 of lease expiries within the central London office market alone. We can expect more refurbishments in situ and partnership approaches between investors and occupiers to alleviate risks for both parties, despite the inevitable upheaval.
Structural factors will also intensify the need for strategic refurbishment programmes, not least impending sustainability regulation. A greater focus on user experience could also lead to more corporates investing in refurbishment and layout.
Finally, JLL believes that technological disruption will drive smart solutions to industry pressures in 2017 and beyond. The construction industry is ripe for transformation. Low productivity, squeezed margins and a lack of investment in innovation are just some of the criticisms the sector has faced in the latest government-commissioned Farmer Review. The report specifically calls on the industry to invest in innovation to secure its future.
JLL anticipates enormous innovation in the residential market but the challenge will be to make this scalable at the commercial level. Innovation in construction methods, such as off-site fabrication will present opportunities to enhance efficiency and alleviate skills pressures. Creative use of materials, such as mass timber are coming to the fore with the potential to deliver cost and programme savings coupled with experiential and sustainability benefits.
Increased volatility will mean commercial space, particularly offices must also become more flexible and suitable for cost effective redesign. A more modular approach will make buildings easier to repurpose further down the line, allowing them to adapt to the evolving needs of users. There is a need to consider in building design the increased focus of the impact of the built environment on human health and wellbeing. Meanwhile, building information modelling (BIM), Smart Building Technology, 3-D space capture and visualisation and 3-D printing will enable more innovative designs. UK developers must embrace this new wave of innovation to compete effectively on both cost and quality.
Helen Gough, head of building consultancy, cost management and project management, JLL UK