Richard Charlton is chief executive of _space group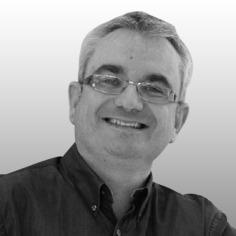 Rob is an architect by profession and has spent over 20 years in the industry. He has designed and delivered a wide range of building types and in recent years has particularly focused on the education sector.
In his day job. Rob is chief executive of _space group, which includes companies such as _space architecture, BIM technologies, Volula Offsite and BIMstore.co.uk. His personal drive is to see the construction industry deliver more value through innovation, technology and sustainability.
Rob's interest in 3D design started around 15 years ago before the term Building Information Modelling existed. He now believes BIM can be the catalyst to change and improve our industry and help break down the traditional barriers which exist between professions to allow the industry to focus more on improving the performance and quality of the buildings we deliver.
Rob has been involved in establishing BIMshow live, BIMcrunch.com and BIMcampus, all intended to spread the message and encourage new talent.