Will regulatory changes make a real difference towards SMEs' access to public sector work?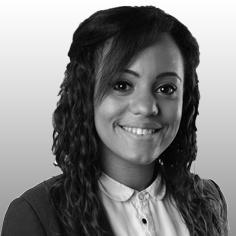 In 2013, the prime minister's enterprise advisor Lord Young stressed the need for the public sector to put away the red tape and adopt "a set of 'single market' principles which all suppliers can expect when doing business with the public sector" (Growing Your Business report).
This desire for a simplified and consistent approach to public procurement outlined by Lord Young's report was the predecessor to the new Public Contracts Regulations 2015. Over the coming months it will be interesting to see if these regulatory changes offer real change for SMEs or are yet another political plaything amidst the build-up to the general election.
In principle, the 2015 Public Contracts Regulations (PCR) appear to implement the SME-focused reforms proposed by Lord Young, such as removal of the requirement for Pre-Qualification Questionnaires (PQQs) for contracts under £10,000 sfor central government authorities and £25,000 for sub central contracting authorities. But is this enough? Is the lack of SME access to public sector procurement merely down to the "paperwork" or is it more deeply rooted in the public sector and the risk averse way in which it operates.
Over the coming months it will be interesting to see if these regulatory changes offer real change for SMEs or are yet another political plaything amidst the build-up to the general election
In my view, in order for SMEs to be awarded more public sector construction contracts it is not only about their ability to deliver value for money but equally their ability to provide reassurance to the public sector that SMEs are indeed a "safe pair of hands". Below, I reflect on the Lord Young Growing Your Business report and perceived barriers to SMEs in public procurement:
1. Visibility
Following on from Lord Young's vision for increased visibility, the 2015 PCRs seek to increase the visibility of public sector contracts with a new requirement for all public sector procurement to be conducted electronically and stored in a central location. All contracts (more than £10,000 for central government authorities and more than £25,000 for sub-central contracting authorities) must be located on Contracts Finder in a bid to open the visibility doors to SMEs on contract and government spend. While a step in the right direction, from my perspective SMEs often do not struggle with a lack of awareness of procurement opportunities but more often with a lack of resource and ability to fulfil the PQQ requirements, and/or relevant experience.
2. Access
The growing your business report alongside the 2015 PCRs seek to encourage the standardisation of PQQs through the enforcement of the European Single Procurement Document (ESPD). The ESPD tool suggests a reawakened focus on SME accessibility with the prime objective to streamline the PQQ stage. While there are obvious time savings, equally, it could diminish the opportunity for the contracting authority to procure a bespoke product/service, provide fewer opportunities for SMEs to stand out from the crowd and reduce the PQQ stage to a box-ticking exercise.
3. Completion Bonds
Completion bonds have also arguably been a hurdle for SMEs trying to participate in public sector procurement. Completion bonds are a client requirement which cost money to obtain where they are applied and often there is not enough evidence for their need. SMEs are subsequently finding the only way they can provide these bank bonds is at the expense of their overdraft facilities, which prevents them bidding. While Lord Young recommended "the Business Bank investigate whether they can, by way of joint-venture with a finance provider, introduce an insurance scheme to replace the necessity for completion bonds", in my opinion until the national systems that contracting authorities operate within support this proposal combined with becoming less risk averse it is difficult to see this barrier shifting.
4. Payment
The importance of cash flow for SMEs is also extremely significant as it allows these organisations to maintain their resources and pay their subcontractors. While the Lord Young report and PCR 2015 states that contracting authorities' payment terms must be standard for all procurements with a legal 30-day limit, in my opinion in practise this blanket approach is somewhat unrealistic as different public sector standing orders have different requirements.
5. Accountability
The final barrier discussed in Lord Young's report is with regards to accountability, specifying that authorities "monitor and collect data on public sector spend with SMEs, and for the government to report it in one place". While a feasible proposal, there needs to be a clear strategy on how this information would be reported and enforced, as a long-standing issue within the public sector has been the availability of accurate, comparable data.
Although the PCR 2015 changes are a step in the right direction and provide an opportunity for change, this alone cannot even out the playing field. There is a need for contracting authorities to change their mind-set and believe SMEs have the capability to be a safe pair of hands.
Cora Marler, senior procurement consultant, Sweett Group