Horse-trading between parties in the event of a hung parliament could derail major infrastructure projects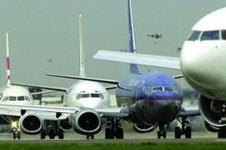 Plans to expand Heathrow or Gatwick airport could be derailed after the election if Labour or the Conservatives are forced into horse-trading with smaller parties to form a coalition government, KPMG has warned.
Speaking at a KPMG pre-election briefing, the accountancy firm's infrastructure partner Dr Darryl Murphy warned the forthcoming report by the Davies Commission into airport capacity in the South East could be kicked into the long grass if a minor party hold the balance of power in negotiations over a new government.
Murphy said: "Tough decisions such as new airport capacity could be thrown into chaos if the major parties have to start horse-trading. It will be difficult to get a consensus on any issues which have political implications."
The warning came as the construction industry faced up to potential delays or project cancellations in the event of a hung parliament following the general election in May. Richard Threlfall, head of infrastructure, building and construction at KPMG added: "My biggest worry is that we end up in a tipping point where neither party can form a government which works."
The warning comes only days after former first minister of Scotland Alex Salmond said that work on HS2 should start in Scotland as the price for the SNP propping up a minority Labour government and UKIP spelt out plans to scrap the project altogether as part of its election promise.
The briefing also noted that the government was missing a "once in a lifetime" opportunity to invest in infrastructure with current low borrowing rates. Robinson Bill Robinson, chairman of economics and regulation at KPMG said: "I would be happy to see a government which would be prepared to tax or borrow to invest in infrastructure so we can close the UK's productivity gap."