Holiday seasons are often a time for time-sensitive notices – we should be grown up enough to accept this as an acceptable business activity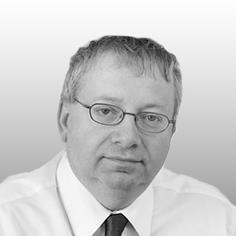 While the business world retains its focus on the careful drafting of out of office messages, every holiday season also brings with it the opportunity of an ambush.
I suggest that every system has the potential for abuse, but that we should be grown up enough to accept that the strategic use of notices is a generally acceptable business activity.
Available surveys seem to show, in the context of adjudication at least, that there isn't a particular spike of activity over vacation periods, countering the theory that certain active players in the construction industry have spotters at airports with adjudication notices in their back pocket.
I would be surprised if readers cannot think of at least one example where the summer gift of an adjudication notice or a Christmas present of a contractual termination notice was not considered. Indeed before email (yes, I am that old) I recall a three hour telephone call with a client on Christmas Eve, hand drafting a notice of termination, and in relation to another matter, issuing and serving a writ over the Christmas and New Year period for a party that I dare not mention.
Many of you will be aware of judiciary views in Bovis Lendlease Limited vs The Trustees of the London Clinic, making it clear that based on a hypothetical example of a reference to adjudication on the 24 December, parliament did not give an adjudicator the power to extend the 28 days by reason of such difficulties. However, common sense must prevail and as was indicated in that case, in most if not all situations regarding such a referral, an adjudicator will insist in relation to his or her appointment that an extension of time was granted to allow for the holiday season. The real issue in relation to natural justice arguments must be in general terms, whether both parties have had a reasonable opportunity to consider and respond to the other party's arguments.
Quite often, the party that will cry foul due to an alleged strategic issue of a referral or a notice to make the opponents life as miserable as possible, does so in the context of months if not years of delay and/or non-performance on its part.
The construction industry should be grown up, accept the reality of the ambush, leave the courts to apply natural justice in extreme situations, and accept the commercial realities of the business world.
Laurence Cobb is head of the construction and engineering group at Taylor Wessing