Why travel ot the far corners of the world seeking work? Because the projects are so enticing …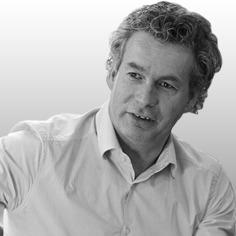 Working and designing abroad was the subject of a recent debate to mark the RIBA Journal's 120th anniversary. Entitled "Home and Away," I joined Mecanoo's Francine Houben, AKT II's Gerry O'Brien and the architect Sunand Prasad to share our different experiences. We discussed the reasons why we travel to the far corners of the world seeking work. As we all know, many practices in the UK today – whether large or small, specialist or multi-disciplinary – are building much of their reputations (and revenue) overseas. We're especially lucky here in London. It is an international hub of incredible talent in the built environment. We have been able to refine our skills in this complex and multi-layered context, creating global benchmarks in building and exemplary design projects.
Yet I imagine, in the not-so-distant future as the economic balance shifts more and more to the developing world and nurtured talent there continues to emerge, we will be learning from others just as much as they are learning from us. That's a good thing. There will always be a reason to ship international talent around – cultural mix is such a positive, especially in a global practice like ours – but ultimately we want to work in a world where there are successful local teams and businesses able to create and realise work on their own terms.
Many of these jobs are really quite transformative, for our careers, for my colleagues, and most fundamentally, for the places where we are working. Who can pass those up?
For us at Aecom, we see this happening with our practice in China. We entered the mainland more than 15 years ago, seeing the vast opportunity in the country's impending (and immediate) mass urban migration from the countryside. The professions needed – urban design, city planning, landscape architecture and planning, environmental remediation – barely existed. There were a couple of universities teaching these subjects to any international standard and certainly there were few domestic guidelines for licensure or the institutional capacity to support them.
Today, Aecom's business there is a thriving practice with large studios in all the key cities, mostly staffed locally. Many of those staff were educated in America and Europe, but today they are now teaching a new generation of young designers who came of age in the midst of that mass migration to cities. We have studios in not just Beijing and Shanghai, but also in Guangzhou, Chongqing, Shenzhen and others. In the span of 15 years, we have literally helped to build an entire profession. Sitting in London, we already find now that we are learning from the way they work. Inter-disciplinary working, for example, is much more tightly woven into project design there, something we are keen to achieve here.
Personally, I still find it a challenge to work far away from the place where my cultural roots are, so why bother? It really just comes down to the projects. They're enticing, whether it is masterplanning another Olympic Games in the romantic setting of Rio or setting public realm guidelines for a whole country. These are bold projects that draw on our rich London experience. Many of these jobs are really quite transformative, for our careers, for my colleagues, and most fundamentally, for the places where we are working. Who can pass those up?
Many of us here in Europe and in London are incredibly lucky to still be able to use the world as our canvas in such a way. These are dream jobs. It's worth taking a moment every now and then to remember that. At the end of the evening's Q+A, someone in the audience asked us what our dream project would be. I thought about it for a minute, put my landscape architect's hat on, and imagined rolling up my sleeves and getting deeply involved in the re-wilding of a great, open landscape. Where exactly? Somewhere in Northern Europe.
View an interview with Jason and his fellow panellists on the RIBAJ website here
Jason Prior is chief executive of Aecom's Buildings + Places division