Wider public concerns being trumped by age-old worries over legal letters and cashflows
Construction's image problem hasn't been helped by the sight of crowds of workers queuing to get onto sites, packing canteens or cramming, in London anyway, onto Tube trains to get to work in the first place.
The scenes are uncomfortable for many and, for some, evoke images of uncaring bosses forcing out workers into some sort of coronavirus no-man's lands: good luck, seems to be the message, we're right behind you – albeit from the comfort of our own homes.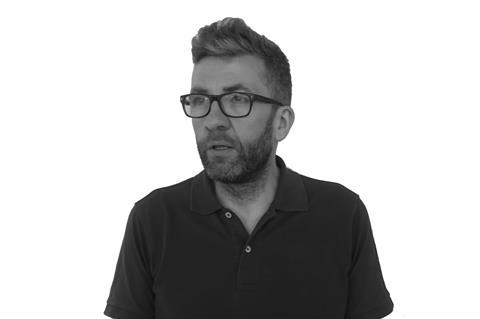 The reality is different and bosses have faced real dilemmas over what to do.
To start with, they really haven't been helped by the government at all. At half past 8 on Monday evening Boris Johnson effectively told the nation to self-isolate. Stay at home, don't make any unnecessary journeys, observe the 2m social distancing rule.
An hour and half later, one of his Cabinet members tweeted it was okay for workers to turn up to sites, provided they followed the health guidelines.
Has housing secretary Robert Jenrick – or health secretary Matt Hancock who the other day compared social distancing on sites to social distancing in the House of Commons – ever been to a construction site? It is nigh on impossible to keep 2m away from colleagues whether that's going into the site, into a canteen or up in a hoist.
That government wants the wheels of construction to keep turning is understandable. It is a hugely significant part of this country's economy and once all this is over, whenever it is over, the government recognises people need to come back to an economy that's not completely stuffed.
But some firms have recognised the situation is so grave, they have now decided to ignore the government completely and shut down regardless.
In an email telling staff the firm would be closing its sites until further notice, sent just hours after Johnson spoke to the nation, Multiplex's chief operating officer Callum Tuckett said this: "Whilst the construction industry has undoubtedly a significant role to play as a key driver to the UK economy, we acknowledge that it is not so essential that we can expose our stakeholders and the wider community to the risk of physical harm."
For him and others, the issue is now a moral one. It is for others as well but different firms have taken different approaches. So why?
>> Contractors who have reacted to safety concerns: Latest construction firms shutting their sites
>> Latest coronavirus news and views
In short, there is no doubt a lot of brinkmanship going on. Who will blink first between client and contractor? It's all to do with who might be on the wrong end of a legal claim. No wonder the families of these workers trooping into work are using phrases like cannon fodder about their loved ones.
One client, who asked not to be named, said this about his jobs, big ones as well, shutting down. "I feel much more comfortable today than I did yesterday."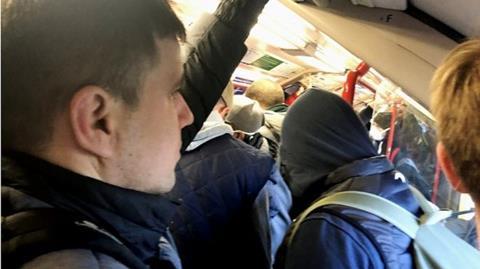 But there are others who don't seem as concerned. Asked why some sites were still going, one major contractor said: "A lot of this is that private developers want their products to get to the market, for sale or rent revenue generation, but they can see a potential market softening so need someone to bang. They also don't want to shut the sites because they then take responsibility for the decision." Maybe that has to be the government's decision now.
What the coronavirus outbreak is doing is laying bare the fragility of many firms in the sector. Sites need to keep going to keep company cashflows going. Sitting on big cash piles is a good thing right now. Not many are and if City darling Morgan Sindall, a firm that has consistently turned in improved numbers year after year, and which has a stack of money in the bank, is warning on profit, as it did today, what hope for others? It seems many firms are only a crisis away from oblivion.
It's also shown how reliant the industry is on self-employed workers. Most of the tier one contractors are really managers – Laing O'Rourke apart. Most rely on subcontractors, many of whom rely on self-employed, agency labour. If the chancellor does offer a lifeline to the self-employed – and it seems improbable he will not – expect to see many taking matters into their own hands and not showing up for work.
The UK is in the thick of the worst national crisis for decades – probably since the Second World War – and there are some out there carrying on with a 'get on with it – or else' attitude. There has been much talk in the past few years about the industry becoming less adversarial but so much of that seems to have just been fine words. Twas ever thus.
"We all have a duty of care to our staff, their families and the community at large," one contractor said this week as he prepared to tell clients he was pulling his workers off their jobs. He was worried about the reaction of one in particular. But he would be ringing that one up anyway and would deal with the consequences later. "We all," he added, "have to be able to look at ourselves in the mirror when this is over and be satisfied with our actions. We can have no regrets."