A majority government gives business a stable platform so we can go back to 'business as usual' – but what happens next?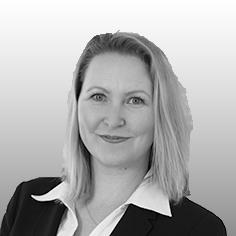 For months the UK press was awash with predictions of a hung parliament, confidence and supply agreements, coalitions and a collapsing minority government leading to another general election over the summer. The only certainty seemed to be the uncertainly of the outcome, so much so that friends who work in media organisations were changing their summer holidays, believing a re-run of the election was inevitable.
Whatever the result, we knew there would be an impact on the stock market and foreign exchange, with sterling likely to swing one way or the other depending on the outcome. This obviously has macro implications on the wider UK economy but more pertinent was the potential implications to the industry, our clients and on our own business. Many clients and projects span borders, with multiple currencies involved and without careful hedging, a large currency swing can easily wipe out all the profit on a project. Decisions were being delayed as a result.
The different manifestos also put differing emphasis on housing, health and infrastructure. For those in the industry who work across a diverse portfolio of sectors, the impact on their businesses is limited, provided investment and growth continues across the board. However, for those in the industry whose businesses are geared towards a particular sector, a different election outcome could have been more dramatic.
Thankfully the uncertainty and potential resulting instability is no longer hanging over us. The predictions were wrong. A majority government now gives business a more stable platform so we can go back to "business as usual". The predicted bounce in the stock market did happen and sterling gained against the euro but the exchange rate changes were not destabilising or too destructive in their magnitude.
I am responsible for a number of business units operating in multiple currencies so I am acutely aware of currency fluctuations. As a UK headquartered business, we report at group level in sterling and with the pound currently so strong against some major currencies, it means we have to peddle hard to achieve our sterling budget targets. Although as tourists we might enjoy a cheaper latte on the Champs-Élysées this summer, the strength of the pound against the euro does make exporting UK consultancy services more difficult and less profitable.
Now we are over the UK general election hurdle, we have another one looming on the horizon: the UK's EU referendum. In, out or renegotiated – all of a sudden the future starts to look rather uncertain. Again.
Barbara Welch is director of Western Europe, Mace