Firms that engaged in buying work are seeing the impact of their failed gamble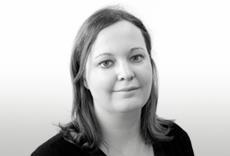 In the current construction market, threats to business are not exactly difficult to find. So it's disheartening when firms make their already tough positions worse through a poorly judged approach to pricing their work.
There was a dramatic case of that this week in steel specialist Severfield-Rowen: one of the industry's most highly regarded subcontractors. The firm's announcement that it will take a £20m hit on problem contracts comes after an urgent review in which it found that it needed to revise cost estimates on nine projects, including London's Cheesegrater. In a statement, the company said its review had found the need for "stronger contracting processes and discipline", including in risk assessment. Its assurance that these would be introduced "as expeditiously as possible" will come as cold comfort to those who will feel the impact of the financial hit to the company over the coming months.
Accidentally bidding too low through poor cost management is one thing, but firms who intentionally bid at wafer thin margins, thinking they can manage their way through contracts, are also courting serious trouble. It has emerged this week that one of the preferred bidders on an already controversial £1.2bn framework for affordable housing giant Circle, contractor Morrison, has withdrawn from a £350m package of work because its new parent company, Mears, decided that the fee levels the job had been won at did not, in its view, offer sufficient returns. Mears has not said that Morrison priced the job below cost - just that it wants higher-margin deals. But the practices of low bidding, and its more malign cousin below-cost bidding, continue to rear their heads in the industry - and both are leading to difficulties.
Contrary to what some in the industry have suggested, it is right that companies - as independent businesses - should be legally free to bid as low as they like, and that clients should not be automatically prevented by law from accepting the lowest bid. But just because this is not a matter for legal jurisdiction, does not mean that companies and clients should indulge in a practice that stands to harm both the wider industry and, crucially, themselves.
The risk of losing sizable sums on the value of work, or the prospect of expending valuable resource that could be more profitably deployed elsewhere, should each be in themselves enough incentive to outweigh the temptation of boosting order books.
Granted, that may not have been the case back in 2009, when recession was just hitting and companies thought that an upturn could be only another two years away: back then, the practice of buying work, in particular, may well have appealed. But now, those firms that engaged in that practice are seeing the impact of their failed gamble, and that legacy is likely to prevent them sharing in any tentative prospects of hope for the wider industry.
And if that's regrettable with hindsight, then to continue with that practice now - knowing that in doing so there is every likelihood of prolonging your own company's financial difficulty when others see work start to gather pace - is vastly more damaging.
Sarah Richardson, editor