The number of newcomers on the property ladder may be at its highest point since 2007, but the market's reliance on government initiatives should give housebuilders pause for thought in an election year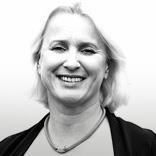 According to figures from Halifax, first-time buyers are at the highest level since 2007. Estimates suggest that 326,500 people brought their first house or apartment in 2014 - an increase of 22% year-on-year.
Is this the good news that all housebuilders have been waiting for? Or could it be just a moment in time where pent-up demand, many years of saving and the Bank of Mum and Dad have finally paid off? Is the first-time buyer back for good, or is it the various government financial incentives that have enabled buyers to take the plunge into the property market?
Halifax attributes the increase to the improving economic conditions and rising employment levels that have in turn boosted confidence among those thinking about getting on the housing ladder.
While house prices rose significantly in 2014, first-time buyers still found homes affordable due to the mortgage rates remaining at an all-time low. In addition, the average deposit dropped by 7% during that period, even though the average first-time buyer's property price rose on average by 9%. This meant that the average first-time buyer's deposit was £29,218 on a home worth £171,870. The reduction in deposit has come about primarily due to the government's Help to Buy scheme, where deposits of as little as 5% are required, along with some mortgage providers offering loans of up to 90%. This has contributed greatly to the high figures, with first-time buyers accounting for 46% of all homes purchased with a mortgage.
Help to Buy has contributed greatly to the high figures, with first-time buyers accounting for 46% of all homes purchased with a mortgage
While this may sound very positive, pointing to a strong recovering property market, there is, significantly, a large difference in home ownership among younger people. In the mid-1980s one in three 16 to 24-year-olds could afford a home. Within that age group today, just one in 10 are able to purchase. A recent report by the Office for National Statistics shows that while in 1991 over 65% of 25 to 34-year-olds in England had bought their own homes; in 2012 the figure had fallen dramatically to under 45%.
Government initiatives aside, the average deposit required for a new home is 20%. Research published by housing charity Shelter has calculated it would take a childless couple in their twenties some six-and-a-half years to save a deposit for an averagely priced house. This increases to 10 years for couples in areas such as Brighton and Maidenhead in the South-east, and 13.5 years in London.
It is fair to say that there is a strong demand for properties under the old stamp duty threshold of £250,000, as those with deposits are choosing to purchase rather than renting or continuing to live with their parents. The issue here is supply to meet the demand - this is still a real challenge.
The challenge for the industry is how to bring forward enough properties at affordable prices to satisfy this newfound confidence, and at the same time encourage the politicians to continue to support the first-time buyer with financial assistance.
We may be in danger of a market slowdown if a newly elected government removes any of the current financial incentives
It is traditionally good news for our industry to see an increase in the confidence of the first-time buyer. Yet when the increases can be attributed in part to governmental financial initiatives, and now that we are in an electoral year, to bet on this confidence may not be entirely prudent. We may well be in danger of a further slowdown in the market if a newly elected government removes any of the current financial incentives.
There are, though, still a number of reasons to be confident: the emerging markets such as build to rent, discounted market rent, and private buy-to-let, and the predicted household numbers and lack of supply of homes. It is quite possible that they will rise to take up the increased housing completions we are beginning to see. In spite of the looming possibility of political change, the housebuilding industry has a fair chance of steady growth over the next five years (with the exception of London).
So the message from the industry to the government should be: more of the same, please: keep housing high on the political agenda, continue with financial support initiatives and keep going with planning reform.
Debbie Aplin is managing director of Crest Nicholson Regeneration