The Big Apple's 'trophy' towers are able to secure premium rents, but the situation may be more complicated in London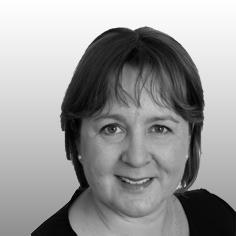 The iconic New York City skyline, a vast metropolis of skyscrapers, has been undergoing a mega transformation over the last few years with residential and commercial super tall towers popping up left right and centre. Last month, I had the pleasure of exploring the city's flurry of construction hubs as residential condos compete for views and tenants. This got me thinking about the super-tall, super-slender towers transforming the cityscape and how London's skyline compares.
By 2030, the New York City skyline will be dominated by new architectural giants, casting shadows over old favourites like the Empire State Building and recently completed buildings such as One World Trade Center. The most obvious difference to the cityscape will be 57th Street, which will house the tallest buildings in the Western Hemisphere. Nordstrom Tower or 217 W. 57th Street, will be the tallest residential building in the Western Hemisphere when it's completed in 2019. The tower's parapet is expected to reach a whopping 1,530ft which is roughly 15 stories higher than the One World Trade Centre (the current tallest building in New York) and big enough to cast some pretty significant shadows over Central Park.
When dealing with the development constraints of an island (Manhattan), architects and developers are quite literally having to climb higher than ever before with this approach testing construction and engineering technology to the limits. 111 West 57th Street is a super tall mixed use project in midtown Manhattan which is set to become the world's most slender building with a width-to-height ratio of about 1:23. This building is one of the single biggest engineering challenges currently under construction in New York and is using the tallest freestanding tower crane in city history. The structure, which is only 60ft wide, will combine the original landmarked Steinway Building designed in 1925 and a new tower on the neighboring site, rising to approximately 1,438ft.
From a financial standpoint, there is plenty of evidence regarding a "trophy" premium for the best towers. But what makes a "trophy" building?
When it comes to London, could we learn a few things from our friends across the pond? Indeed, towers are relatively scarce in the capital compared with other cities, however this is expected to rise as a share of stock over the next 10 years. According to some recent JLL figures, New York has a tower office stock of 90% compared with just 36% in London (Canary Wharf and City). In terms of tower occupiers, 75% derive from the banking and finance sector in New York compared with 51% in Canary Wharf and only 26% in the City of London. However, while London isn't leading in the global towers race, there has been a clear trend towards more tower development since 1967 when City Point EC2 was built and let to BP. From 2017 onwards, London is set for a whole host of speculative and potential developments ranging from 22 Bishopsgate, EC2 to 1 Undersahaft, EC3.
From a financial standpoint, there is plenty of evidence regarding a "trophy" premium for the best towers. But what makes a "trophy" building? In New York they are characterised by a 20% premium over Class A rents. Location, tenant mix and architecture also play a factor in trophy designation. For instance, 9 W 57th Street has the best Central Park views offered in Manhattan office buildings. Its location also plays a big part in the rents achieved, particularly given its close proximity to the Upper East Side, a Manhattan neighbourhood that is home to many of the hedge fund managers that lease top-tier spaces. 9 W 57thStreet is also adjacent to the Plaza Hotel and close to many of the super-tall residential towers being constructed on 57thStreet, dubbed Billionaires Row" because of the towers ultra-luxury condos.
Whilst London City towers are seeing significant rental premiums, does London actually have a trophy tower of its own? This is perhaps subjective. Indeed, trophy status is difficult to measure until a building has been through more than one market cycle and has consistently outperformed. The relative scarcity of towers in London has helped current tall buildings achieve substantial premiums over low-rise space but it is not yet clear which will out-perform in a more contested market in the future.
Trophy towers attract a substantial premium and let more quickly due to image, architectural merit, tenant mix and amenity creating a self-perpetuating cycle whereby tenants are attracted to the building and are prepared to compete to secure space. 9 W 57th Street in New York for instance commands a 60% rental premium over prime/grade A rents in the wider market while 667 Madison Avenue commands 50% according to recent JLL data.
However in London, there is much debate around whether the City is "at risk of losing its unique character" (Barbara Weiss, Skyline Campaign) following a plan for 400 high-rise developments. Indeed, London is on the cusp of a changing city landscape in an attempt to create more residential and commercial spaces it so desperately needs and while there is a strong economic case for it and perhaps a few trophy buildings, we must ensure that these are built in the right places and for the right reasons. Ensuring London reflects its architectural traditions and historical heritage is a key part of the development decision making process and should in no way be overlooked.
Helen Gough is head of JLL's Buildings & Construction team