The best way to get value for money for clients is to revive the RICS standard fee scales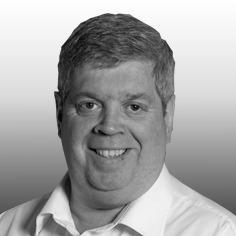 Today's clients are rightly insistent on receiving value for money given how tight margins are and the need to ensure viability of their projects. So it follows that they need to receive the very best advice the surveying profession can provide.
As a profession, quantity surveyors have evolved chameleon-like over the decades from traditional providers of measured bills of quantities to active cost managers, with the skill sets to ensure value across the entire project lifecycle and beyond.
So why are so many clients still buying these skills on a lowest price basis?
Don't get me wrong, I am not afraid of competition. But I would prefer tenders to be run with the aim of ensuring a client gets the right team with the right experience to service their project.
So how do we achieve this holy grail? In my view there are two ways this can be done.
First up is a two-envelope system of bidding, where the second envelope – containing the fee – is only opened once the client is content the firm has the experience, skills and right team for the project. At the end of the day the relatively low percentage of a QS fee in the context of the whole cost of a scheme should not be a deal breaker.
The second way, and my preference, is for a resurrection of the RICS standard fee scales. These scales would need updating to reflect the skills required today and current market conditions, so would therefore need reviewing every two to three years. Mandatory use of these fee scales across the industry would be difficult to police, but would quickly ensure a firm was being chosen for the right reasons – their skills.
Quantity surveyors have evolved chameleon-like over the decades
With greater emphasis on the skill sets required, good fees will be earned earlier in the project because cost managers should have a far greater impact during the early RIBA design stages in terms of viability and bringing to bear a more holistic view of a building's lifecycle in terms of sustainability and energy, etc. The latter stages of a project would become more commoditised in terms of skills required.
So come on, clients! If you want 2+2 to equal 22 in terms of value for money, do not focus on the relatively low fee number – concentrate on your cost manager's team, experience and abilities instead.
Steven Barker is chairman of Robinson Low Francis