In the midst of a skills crisis and a pressured market, employers are looking ever more carefully at what makes their staff satisfied and productive. Enter the emergent field of wellness and evidence-based design. Following a recent Building webinar in association with Evidence Space, three industry professionals from varying backgrounds give their perspective on the issue. Will Mann reports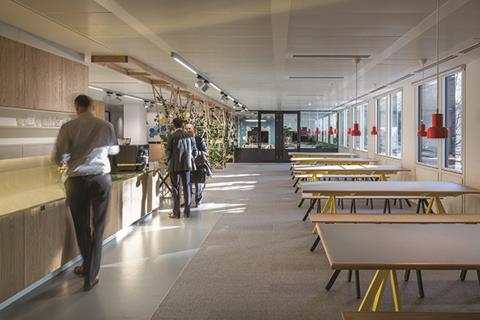 Design: Studio Ben Allen; Engineer: Cundall; Photograph: Dirk Lindner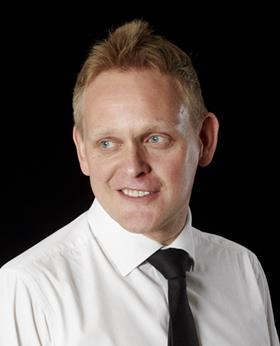 Julian Sharpe, principal director, tp bennett
Workplace design is changing. The physical aspects are still there, but now on top of that is the behavioural, looking at the people who will be working there, and designing around their needs and wellbeing.
Collaboration and interactivity fit closely with wellbeing. In our workplace design research, when we interview millennials, they want to work in 'an office that doesn't look like an office'. They don't want to feel that they're in a battery farm. So issues such as having the best view, space to congregate, clear routes through the building horizontally and vertically – issues which were not seen as important in the past – are now coming to the fore.
That's changing our design approach. For example, we might structure a whole floorplate strategy around access to outside terraces.
In the City, we are designing a new financial services headquarters which uses an app called Step Jockey as the driver for distribution of internal functions. It encourages more staircase use, promoting physical activity and workplace wellness.
Additionally, new products are emerging which empower the end user of the building, for example magnetic plaster can be used to create interactive wall spaces which promote creating thinking.
The building services plant has been traditionally provided by the landlord and the occupants would have little or no say in it. British Gypsum's ACTIVair technology gives the end user control over air quality, removing formaldehyde, which is emitted by a wide range of sources including cleaning products, furniture and plants. This can play an important role in addressing sick building syndrome.
Using a wellness standard, such as the WELL Building Standard, does have a higher cost implication. Clients approach us who ask if they can follow the process but not pay for the standard. But once they have completed a WELL project, they will benefit enormously from the knowledge accrued.
The key thing to appreciate, when designing for worker wellbeing, is that the process must be driven by the people who will occupy the building.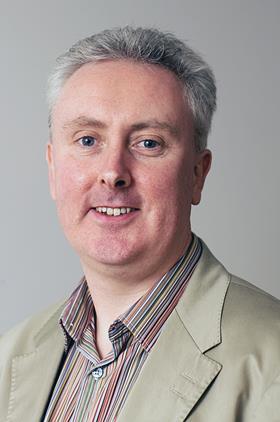 Andrew Parkin, acoustics partner, Cundall
In recent years we have seen a complete shift of emphasis in workplace design.
Great design should inspire a creative, healthy and collaborative workspace. That was the thinking that went into Cundall's work on One Carter Lane, the first project in the UK and Europe to achieve WELL Certification.
The shift towards this design philosophy has been happening for several years in the fit-out sector, which has always been focused closely on the needs of the occupiers. I worked on the new Finishes & Interiors Sector guide for office acoustics, which looked at how to balance the needs of privacy with the desire to work collaboratively. So the guide was based on people and designing around them.
With acoustics, the whole design approach can be distilled into one key issue: speech intelligibility, as measured by the Speech Transmission Index. This is in terms of ability to understand as well as the need for privacy and speech security. So it is important to consider how the fit out and finishes will influence the behaviour of sound and how it bounces around in a space.
At One Carter Lane, we looked at how the acoustic design would work within the overall project drive to use recycled and sustainable products. So, for example, we have included biophilic design where possible – there is moss on the wall in the main boardroom, which provides good sound absorption. Acoustic felt has been applied to exposed walls in the open plan areas. The felt is quite stiff, so we have used it for furniture in the breakout areas.
We are also looking at soundscaping – introducing positive sounds into the working environment, such as bird song or running water. One Carter Lane is opposite St Paul's Cathedral, but there is a disconnect because the interior is soundproofed from the outside world, so we are trialling a microphone line to pipe outside noises back inside.
The key point about considering wellness is that it encourages a more holistic approach – designing for people and their wellbeing. If they are happy then the office is effective.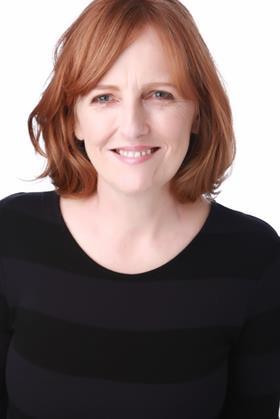 Ros Pomeroy, co-founder of Brainybirdz
Our business uses data and social science to understand interplay between spatial design and organisational behaviour in working environments.
Clients will often ask us how they can create more collaboration in their workplaces. Typically, they will assume that this can be achieved by moving away from cellular offices to a more open-plan layout. But it isn't that simple.
We recently worked with a retail client, which was moving the 250 staff in its headquarters from an office spread over two floors and partitioned into departments, into a new, single-floor open plan area with high visibility from one end to another. They thought this would remove silos and improve interactivity serendipitously.
The reality was different. We measured their collaboration levels in the old office – and found that they dropped after the move into the open plan space. Daily interactions per person fell from 7.5 to 7. The silos remained. Contacts between two departments, who were supposed to collaborate together more in the new office, fell from 0.7 to 0.1 per day. Even the number of contacts within departments fell, from 8.2 to 6.1.
The new office design didn't take into account inter-department rivalries. With extra visibility, people didn't want to be seen 'fraternising with the enemy' from another department. Meanwhile intimacy within departments which promoted interaction was lost.
What does this tell us? That creating more open work places doesn't necessarily mean more interaction – an organisation's culture matters more than the workplace design.
More broadly, it shows that it is impossible to have a design standard that creates a great degree of collaboration within a workplace.
That's not to say evidence is not important in design. But the design process should be procedural, and the outcome should be bespoke everytime – because obviously organisations want to be different from each other.
For more information on evidence based design in workspaces go to evidencespace.com