The ongoing struggle to build homes, the business case for sustainability and how to drag construction efficiency into this century are just some of the themes of Ecobuild 2016. Hollie Tye looks at the highlights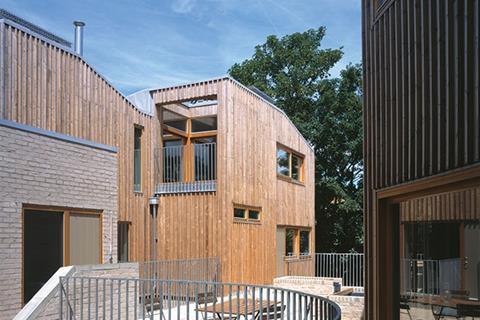 Housing
The UK's housing shortage has become a big political issue and with London's population alone expected to grow by a million in the next decade, concern is growing about where people are going to live. The government is trying to tackle this by introducing legislation to drive housebuilding, including the Housing and Planning Bill 2015. This bill is highly controversial as it prioritises home ownership at the expense of social housing. New "affordable" homes proposed are not so affordable, requiring up to a £97,000 deposit in London and, according to former head of the civil service Bob Kerslake, writing "social housing out of the script". Housing will be at the heart of Ecobuild this year, with a full day of the conference on Tuesday 8 March dedicated to the sector. Some of the key issues the conference will tackle include housing density, particularly how and where cities are expected to grow in order to meet the demand. With various ideas around expansion and regeneration being proposed, broadcaster Cathy Newman will chair a session on urban planning that will question where and why are cities growing most rapidly? Another session on the Tuesday will look at finding space for housing within the existing urban environment. In addition, the environmental impact of building so many new homes will be considered. A conference session held with the UK Green Building Council will see Bill Hughes, head of real assets at the Legal and General Property, and Chris Brown, executive chairman at Igloo Regeneration, focus their attention on the future of sustainable housing and, in particular, making sustainable housing financially feasible. With an increasing number of people being priced out of home ownership every year and the cost of rent soaring, the need for affordable housing is vital. Chairman at Berkeley Group, Tony Pidgley, will be talking about design and whether quality is directly proportionate to cost. Another session will examine assess the challenges that come with designing low-cost homes. Bill Dunster, principal of ZEDfactory, will also be at the event, introducing two practical responses to the housing crisis: the first is called Zero bills and is a super insulated home featuring a PV array on the roof with battery storage so that energy generated during the day can be used at night when residents are at home. With low build costs and no annual bills the home is an affordable option. The other is called a Zed Pod and utilises unused space above car parks by building homes on stilts. Zed Pods are modular and low energy and can be easily relocated.

Essential ECOBUILD sessions
Conference
Tuesday 8 March
16.30 – 17.10

What makes housing fit for the future?
Seminars
Tuesday 8 March

15.00-16.15

Finding space for housing

13.30 – 14.45

Every home matters: Exploring the recommendations of the Bonfield Review

Wednesday 9 March

12.00-13.15

Tackling overheating in homes

16.30-17.45

Designing for positive outcomes

Thursday 10 March

10.30-11.45

NW Bicester – a viable exemplar for masterplanning, design and delivery

12.00- 13.15

Energiesprong in the UK: A prefabricated, non-disruptive approach to whole house energy retrofit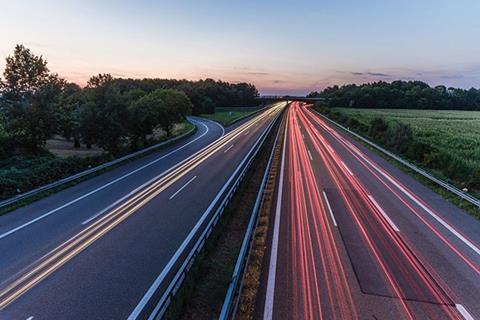 Infrastructure
The government is investing a lot of money into infrastructure. Big projects include HS2 which is worth £42.6bn, work has just started on the Thames Tideway super sewer, there are rail and road upgrades in the pipeline, and Highway England is discussing a new River Thames tunnel at Gravesend. Even though there are question marks over a new runway at a London airport and the new Hinckley power station the National Infrastructure Commission set up in October 2015 shows a strong commitment to the development of infrastructure. For the first time there is a dedicated infrastructure learning hub at Ecobuild to recognise the importance of this sector. Topics include how to deliver high quality infrastructure efficiently and there will be a strong focus on innovation. Jeremy Skinner, senior manager at the GLA, and Tim Alderslade, PR and public affairs director at the Airport Operators Association, will be debating how quality infrastructure will contribute to creating a resilient economy. Sustainability will also be a hot topic – the industry wants high quality but with a low environmental impact. Ecobuild's infrastructure stream in the learning hub will feature an opening session by former chief executive of WS Atkins, Keith Clarke, who will be explaining the purpose of the infrastructure revolution and discussing the commitment to infrastructure made by the government. Infrastructure features in the conference too, with broadcaster Daisy McAndrew chairing a session examining ideas that could solve the transport needs of future generations, and why thinking big is important to city development. Innovative ideas will also be examined, including plans to build a deckway along the River Thames and an elevated cycle path through London.

Essential ECOBUILD sessions
Conference
Thursday 10 March

12.15 – 13.00

Real next generation ideas: The melting pot
Seminars
Tuesday 8 March

12.00 – 13.00

Keynote Debate: what are the future demands of urban infrastructure – what are the key requirements to support community creation and growth?

14.30 – 15.30

How can BIM be used in infrastructure – and what does this mean for the future of major projects?

Wednesday 9 March

11.00 – 12.00

How are major new infrastructure projects embracing sustainability? Key resilience criteria

15.30 – 16.30

Making sure we don't miss opportunities to innovate: What place is there for smaller scale innovators in the supply chain?

Thursday 10 March

11.00 – 12.00

How will transport hubs accommodate future travel demands and flexibility for future change?

13.30 – 14.30

Reducing air pollution on major projects : What are the standards and what advances are being made?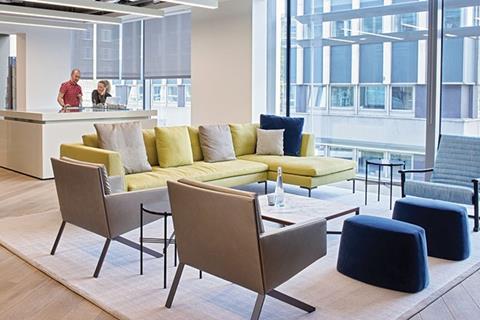 Business case for sustainability
The Climate Change Act 2008 set out legally binding targets to reduce carbon emissions but the current government has delayed the introduction of zero carbon homes, scrapped the Green Deal and cut feed-in tariffs for low and zero carbon energy generation. Because regulations and incentives have been stripped away the only way to ensure new buildings are high quality, low energy and built with minimal environmental impact is to demonstrate this makes sound business sense. The business case for sustainability runs through this year's Ecobuild's conference and learning hub sessions. Julie Hirigoyen, chief executive of the UK Green Building Council (UKGBC), will be hosting a conference session on market demand for sustainable buildings and a second UKGBC session that includes Skanska president and chief executive Mike Putnam and Claudine Blamey, head of sustainability and stewardship at the Crown Estate, will discuss why sustainability needs to stay at the top of the built environment agenda and how to cope with an uncertain future for green building. The learning hubs will cover the business case for sustainability extensively: a session on the business case for zero carbon homes in the energy stream will include Robert Sakula, founder of Ash Sakula Architects, who will discuss a prototype affordable, zero energy terraced home and Tomas Gartner, director at Gale & Snowden Architects, who will demonstrate how Passivhaus can be delivered for no additional cost. Making a case for renewables in a subsidy free market will be covered and another session will focus on the business case for large scale solar energy.

Essential ECOBUILD sessions
Conference
Wednesday 9 March

16.30 – 17.45

Making the case for large scale solar

Thursday 10 March

14.45- 15.45

The business case for a Soft Landings approach to delivering better buildings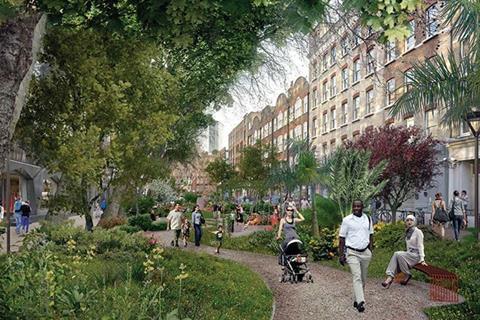 Architecture
Architects have the most complex role within the built environment sector. They have to create beautiful buildings that function well, conform to a multitude of complex regulation and handle the demands of clients, other consultants and contractors. Architecture is a key Ecobuild topic and these complex issues will be tackled head on. Best practice will be defined and discussed with Robert Huxford, director of Urban Design Group, on how to avoid the bland with a masterclass on creating places that are special. The need to work alongside clients and within government's parameters is an important consideration. Join Ike Ijeh, architectural critic, for a talk on responding to the client's brief, the site and the particularities of the place. The conference features a dedicated architecture day on Wednesday 9 March. Simon Allford, director at Allford Hall Monaghan Morris, will be speaking on timeless design and evaluating ways in which architects are catering to the demands of communities at master planning stage. Special guest speaker Jonathan Meades will be sharing his contentious ideas on the need for greater planning controls for greater social benefits. Sadie Morgan, founder of dRMM, and Charles Holland, the architect responsible for Grayson Perry's dream house, will explore what the role of the architect is and how it is changing, particularly with regards to taking risks in the design process. For the first time BD's Architect of the Year Awards will take place at Ecobuild. Shortlisted schemes will be on display in the Discover zone on the show floor and the award ceremony will take place on the Wednesday evening. Writer, actor and campaigner Stephen Fry will host the awards, as well as being interviewed earlier in the day by broadcaster Will Gompertz.

Essential ECOBUILD sessions
Conference
Wednesday 9 March

12.30 – 13.10

Timeless design: The role of the architect in successfully masterplanning residential developments and communities
Seminars
Tuesday 8 March

10.30-11.45

Bottom Up meets Top Down: Planning and placemaking for business and social benefit

16.30-17.45

Creating successful places with light and colour

Wednesday 9 March

13.30-14.45

Can architects meet the challenge and demonstrate their worth?

15.00-16.15

Architectural intention: From concept to delivery

Thursday 10 March

12.00- 13.15

Innovative design with Passivhaus: Latest exemplars

13.30-14.30

Creating successful urban underground spaces

The twelfth Architect of the Year awards, this year hosted by Stephen Fry, will take place at London ExCeL's Platinum Suite in collaboration with Ecobuild, on Wednesday 9 March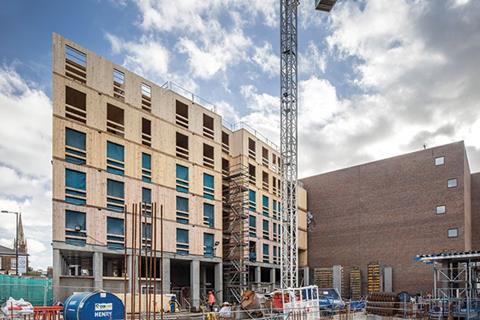 Efficiency
The construction industry continuously strives to increase efficiency of delivery, with the government's construction strategy pushing towards a reduction of 20% in construction costs and adoption of BIM for all public sector projects. Roadblocks, however, continue to stand in the way. A recent report estimates that a million extra workers are needed to compensate for an ageing workforce and expanding industry but the supply of construction workers has dried up. Alongside these delivery challenges, clients are increasingly demanding efficient buildings to keep energy costs down. Efficiency is a key topic at this year's conference and learning hubs. The BuildCircular learning hub is chaired by architect Duncan Baker Brown and runs for all three days of the show. This stream highlights how to improve efficiency by eliminating waste and reusing or recycling materials. Elina Grigoriou, design and sustainability director at Grigoriou Interiors, will be sharing how to achieve more with less and other sessions will examine how to repurpose buildings for extended life, smart demolition and the benefits of designing for deconstruction and reuse. The current skills shortage is one of the biggest barriers to housing delivery. The conference features a day called "Next generation" on 10 March, which includes sessions on inspiring young people to join the industry and how to develop their skills. Off-site manufacture is an important way of delivering buildings more efficiently. The Building Performance learning hub features a session with Mark Farmer, chief executive officer of real estate consultancy Cast, that will look into the benefits of off-site manufacture in terms of productivity and quality as a way to mitigate the limited workforce available. The Design learning hub has a session chaired by Peter Caplehorn, policy director and deputy chief executive of the Construction Products Association, that looks at radical solutions to improve delivery efficiency, including a talk on robotics with Sam Stacey, head of innovation at Skanska. The energy and building performance seminar streams have a strong focus on efficiency including improving the energy efficiency of existing buildings and how to ensure building perform as efficiently as intended at the design stage.

Essential ECOBUILD sessions
Conference
Tuesday 8 March

17:10-17:30

ZEDlife: ZEDpods and the Zero Bills Home
Seminars
Tuesday 8 March

16.30-17.45

Financing non-domestic energy efficiency improvements

16.30-17.45

Guaranteeing the energy performance in new office buildings

Wednesday 9 March

13.30-14.45

Successful approaches to energy savings in existing buildings

16.30-17.45

Closing the performance gap: A plan for action

Thursday 10 March

13.30-14.30

Smart technology and reducing energy use in the home

14.45- 15.45

Manufacturing and construction – the dream team?
This year's leading construction industry event will take place at ExCeL in London on 8-10 March. To book to attend for free, go to www.ecobuild.co.uk