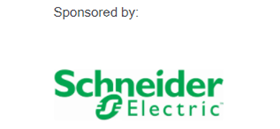 This free-to-attend webinar focused on net zero within existing buildings.
Topics covered include:
What do net zero ambitions mean for existing buildings?
How do we drive energy efficiency in existing buildings to achieve net zero ambitions
The opportunities available to manage energy efficiencies
The retrofit opportunities that we have within existing buildings to manage energy savings
Speakers include:
Kas Mohammed, VP of digital energy, Schneider Electric
Robert Wolstenholme, founder, Trilogy
Martin Gettings, group head of sustainability, Canary Wharf Group
Professor Lucelia Rodrigues, chair in sustainable and resilient cities, University of Nottingham
Chaired by: Jordan Marshall, chief reporter, Building
The webinar will took place at 11am on 19 November.