After the success of the Olympics, UK construction looked to reap the rewards in Brazil. So what happened?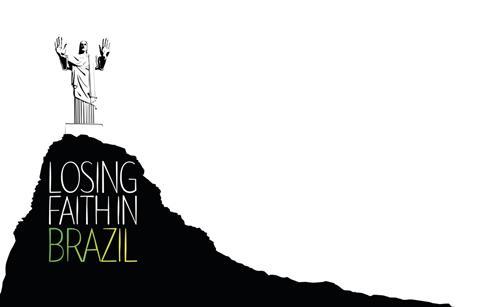 A few years back, Brazil was the next big thing. With the 2014 World Cup and 2016 Olympic Games secured, a booming economy and a huge and growing population, it seemed Brazil was on course to join China as the place to be for ambitious UK firms.
However, very little Brazilian cash has found its way into UK construction. Perhaps most disappointing of all is Team GB's paltry success winning construction work on the Rio Games. UK construction firms - the envy of the world after the successful delivery of the London 2012 Games - were thought to be well placed to land work on the next Olympics, with senior politicians from David Cameron to George Osborne urging firms to capitalise. But with the lion's share of construction work already awarded, only six UK firms have so far won work on Rio 2016, although a UK-led team from Aecom, Wilkinson Eyre and Expedition Engineering is leading the prestigious job of masterplanning the Rio Olympic park.
The World Cup has been similarly underwhelming. UK Trade & Investment (UKTI) says 37 UK companies have won more than 62 contracts worth a total of £130m on the 2014 World Cup and Rio Games. UKTI does not provide a breakdown, but a spokesperson says around 30% of the value of these are construction contracts, or about £39m. Given that the two sporting events are costing around £9bn apiece, this is small fry.
Experience is the key thing in Brazil - having that experience to make things happen

Ric Staniforth, Mott MacDonald
That's not to take away from the wins some UK construction firms have made. Nigel Peters, director at British Expertise, argues UK firms have done "reasonably well" winning work on the Rio Games, given Brazil's reputation as a fairly closed market. "I'm not aware of any other [outside] country doing as well," he says. The Aecom-led team, fresh from masterplanning the London 2012 equivalent, fended off 60 rivals to win the job doing the same for the Rio Olympic park, while other UK firms - architects ANDarchitects and 3D Reid and engineers Arup and Expedition - have enjoyed further success as part of Brazilian-led consortiums [see Who's in Brazil, overleaf]. On the World Cup, Steer Davies Gleave is providing advice on crowd movement at nine of the 12 proposed stadiums.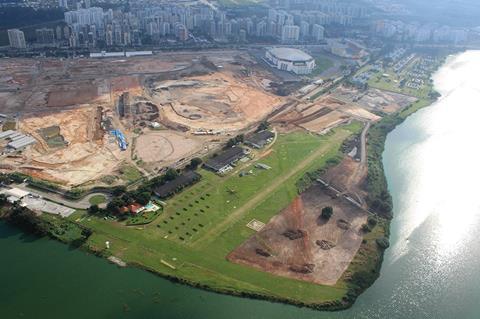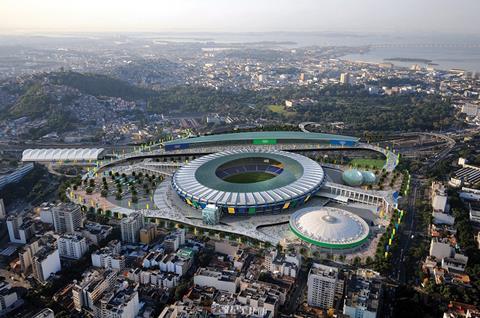 But for every UK success there have been many failures. It's hard to say how many, but two of the firms that won Rio Olympics work, ANDarchitects and Aecom - two very different beasts with 10 and 45,000 staff respectively - say many British bidders have fallen by the wayside. "There hasn't been any shortage of UK firms going out there," says Rachel Nogueira, partner at ANDarchitects who, along with Portuguese husband and fellow partner Manuel, has been on several UKTI trade missions to the country. Jason Prior, Aecom's global head of buildings and places, agrees: "I'm aware that people have chased work - Brits have looked and tried to go it alone."
Perhaps the collective UK construction industry was deluded if it thought it could win more than a tiny fraction of the Rio Games work in any case. "Imagine if our Olympic Games had been staged the other way round and London had followed Rio," muses Prior. "What would we have thought in the UK if a load of Brazilian companies had built the London Games?"
Of course, there is more to Brazil than these massive sporting events, attractive though they are, and UK firms are enjoying some success elsewhere. Brazil's economy is by far the largest in Latin America and its economy and construction output are set for stable growth in the near future, albeit at a slower rate than recent years, at 3.6% and 2% per year respectively up to 2025, according to Global Construction Perspectives (GCP) and Oxford Economics. At least eight UK construction firms are now operating in Brazil that have no direct link to the Rio Olympics, making headway in sectors including masterplanning, infrastructure, project management, commercial and sustainability. Those UK firms that have taken the plunge - among them Broadway Malyan, Turner & Townsend and Steer Davies Gleave - are gaining traction, while Foster + Partners, Mott MacDonald, EC Harris and Babcock have all entered the market in the past 12 months.
And yet, the truth is these UK entrants are enjoying a mere trickle of work, rather than the expected deluge. So why doesn't Brazil work out for many firms? And is it still a market worth pursuing?
Tough nut to crack
UK firms that have sized up Brazil but thought better of it say the country is more corrupt, more bureaucratic and a less open and dynamic market than its major Latin American rivals, such as Mexico and Colombia. The World Bank ranks Brazil as the 130th-best place to do business in the world, below Chile (37th), Peru (43rd), Colombia (45th) and Mexico (48th), and just five places above war-torn limbo state the West Bank and Gaza (135th).
GCP and Oxford Economics cite Brazil's closed market as one reason for its low construction output forecast, as the lack of foreign competitors leads to "low innovation", in their view. UK consultant McBains Cooper has first-hand experience of its unwelcoming market. The company is well-placed to compare Brazil to its Latin American rivals as the firm is established elsewhere in the region, with two offices in Mexico, one opened this month in Colombia and work in Peru and Panama. "The rest of Latin America is more aligned to our interests," says chief executive Michael Thirkettle says. "They have been more open, whereas Brazil is quite insular - they really just want to work with their own people."
Many UK firms that have enjoyed success in Brazil have done so by finding a local partner or by acquisition. Two of the most recent entrants - Babcock and Mott MacDonald - have done so through acquisitions. Babcock bought facilities management firm Conbras for £22m in July, while Mott MacDonald acquired 80-strong Rio-based environmental engineer Habtec Engenharia Ambiental in April.
There is an awful lot of masterplanning work and very little competition

Stuart Rough, Broadway Malyan
"Only by [finding a local partner] will you find out how the market works and how to navigate the system," Prior says. Nogueira and Prior say taking the time to build local relationships and to partner with local firms - as well as, in ANDarchitects' case, having a Portuguese co-founder - were key factors in their success (see Success stories in Brazil, overleaf]. Ric Staniforth, Mott MacDonald's country manager, is optimistic the firm's Habtec acquisition will help it overcome the country's challenges. "They have the experience, that's the key thing in Brazil - having that experience to make things happen."
However, this is by no means a guarantee of success. McBains has unsuccessfully bid on six jobs in Brazil - three public and three commercial - in partnership with local firms. A local engineering partner on one of the unsuccessful bids gave McBains feedback, after speaking to the client, that "we were unsuccessful because we were an international consortium," Thirkettle says.
Broadway Malyan took a different route by setting up an office alone and growing organically. But Rough says the firm was only able to do so because it already had a well-established Lisbon office, from which one of the Portuguese partners moved over to Brazil to found the division. This helped the firm win work from existing Portuguese clients also operating in Brazil, but Rough says the benefits ran deeper because of the "very strong" cultural and linguistic links between Portugal and its former colony. "I can't emphasise enough the connection," he says. "It's amazing." Speaking Portuguese, incidentally, is still a must to do business in Brazil. Meanwhile, Foster + Partners opened an office in São Paulo last October and EC Harris got a foothold in Brazil through parent company Arcadis - which has been in Brazil for 12 years - last September, with a joint contract to project manage the expansion of São Paulo airport.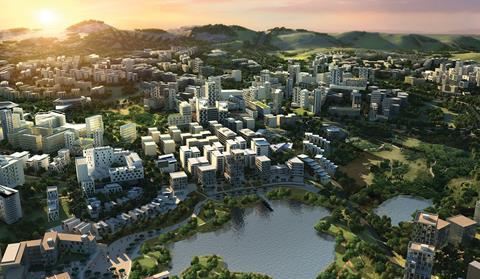 Corruption is another problem cited by UK construction firms working in Brazil. One executive at a UK firm, who did not wish to be named, says his firm is "not even trying to win public work" as "the red tape is too much and corruption is rife". His firm had hoped to win work on Brazilian airports, but was "told to forget it by the authorities", he says. Other problems cited include complex bureaucracy and high taxation. UK firms give differing estimates for how long it took them to set up in the country, ranging from four months to a year. And Staniforth complains that the tax system "changes every few weeks", while Prior advises firms eyeing Brazil to "be very careful and do your research about finance and tax implications," and warns, "it's very easy to get conflicting advice."
Is it worth it?
So, given that even UK firms operating in Brazil admit it can sometimes be a nightmare, and considering the relatively small successes achieved with Olympics and World Cup contracts, is Brazil still worth considering as a target for UK firms?
Perhaps it shouldn't be top of the list. Graham Robinson, executive director of GCP, says the market simply isn't as attractive as its "more exciting" Latin American rivals. These include Colombia and Chile, where GCP forecasts construction output will grow 4% a year to 2025, and Mexico, where construction output is forecast to rise 5% a year over the same period, all three significantly outstripping Brazil's forecast 2% annual growth. Part of the reason for the construction output slowdown is that work that would normally have occurred between 2015 and 2025 will have been brought forward as part of preparations for the 2014 World Cup and 2016 Olympics, according to GCP and Oxford Economics.
But, if you can let go of the idea that Brazil may be the next China, it still has work for a determined UK company to win. The country certainly has a mammoth infrastructure pipeline, including $65.8bn (£42.2bn) of road and rail projects, $9.3bn (£6bn) airport projects, $28bn (£18bn) port projects, $150bn (£96.2bn) hydropower projects and $270bn (£173.2bn) of mining projects. The country isalso planning a big push into wind power - an area where Brazil has little domestic experience - with nearly 400 wind projects planned, mostly in the arid north-east of the country. These wind projects will produce 20GW of power by 2020, which would make wind the second-largest power source by that time, behind hydropower. Many of Brazil's infrastructure schemes are likely to be batched up into Western-friendly PPP packages, which could be attractive for UK firms. These huge infrastructure opportunities are already enticing Balfour Beatty. The UK's largest contractor has been eyeing ways to enter the Brazilian market for at least a year.
Mott MacDonald has set its sights on expanding into Brazil's huge infrastructure sector once its Habtec acquisition has bedded in. The Habtec buy completed a two-year search for a Brazilian acquisition to spearhead its expansion into the wider South American continent, the only gap in its global coverage. Mott MacDonald's priorities are Brazil's energy, mining and transport sectors, particularly solar, wind and rail, according to Staniforth.
There are also opportunities in Brazil's consultancy sector, particularly in masterplanning and sustainability. Aecom and Broadway Malyan are well-established in the country's masterplanning sector, an area where Brazil has relatively little domestic expertise. Broadway Malyan, established in Brazil since 2011, has nine live masterplanning jobs in the country, including a city, Convida Suape, for 100,000 people in the north-east of Brazil. "There is an awful lot of masterplanning work and very little competition," says Stuart Rough, chairman of Broadway Malyan.
And some work even remains on those much-vaunted sporting spectacles, the Rio Games and the World Cup, particularly in infrastructure, supporting infrastructure and temporary venues. Prior agrees citing overlay work and the three other, smaller, Olympic zones in Deodoro, Maracanã and Copacabana, which are not as far progressed as Rio. UKTI continues to support UK firms interested in bidding for remaining work, including in Deodoro.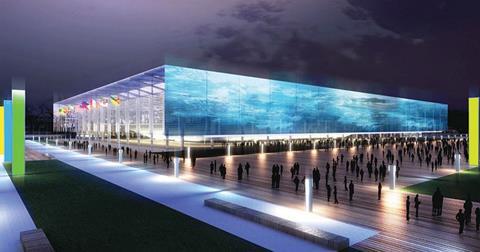 UK professional bodies the RICS and BRE are also establishing themselves in the country, which could help pave the way for UK professionals in surveying and sustainability. The RICS, two years established, already has 120 members in Brazil, while BRE, which has also been there for two years, is working with the government's technical standards body SENAI to establish a Brazilian version of UK building performance standard BREEAM. BRE's work in Brazil points to another potential niche for UK construction to exploit - sustainability. Peters of British Expertise says sustainability expertise is one of the UK's "best selling points" in Brazil.
So, there is some work out there, and though Brazil may have proved a frustrating market for many UK firms, there are many personal compensations for all those commercial headaches. Four months into his move to Rio, Mott MacDonald's Staniforth is pleased with his lot in life. "The people are the best thing. The Brazilian people are very enthusiastic, emotional and exciting to deal with. That's a true delight. The country is beautiful and the food is great. There are a lot of good reasons to be here."
So while it's difficult to win work in Brazil, there are many opportunities beyond the 2016 Olympics in this huge construction market. For those UK companies that persevere, the work should prove very rewarding.
Success stories in Brazil
Rachel Nogueira, partner, ANDarchitects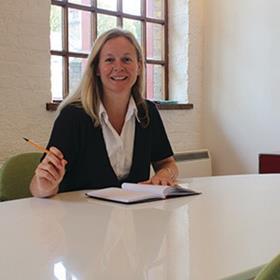 We were interested in bidding for Rio 2016 work after gaining experience designing five sponsor pavilions and a basketball training facility for London 2012 Olympic park. We attended UKTI trade missions to Rio for five years and they provided us with some funding. My husband and co-founder Manuel spoke Portuguese, which was key to building the relationships and trust. We started building relationships with local engineers and architects and were invited by a local firm to join a bid to design the handball arena, which we won. Rio is using even more temporary structures than London 2012 and is pioneering the idea of "nomadic architecture", where venues are designed to move around after the Games have finished. The components of our handball arena are going to be used at four schools in and around Rio after the Olympics. We're also involved in designing four sponsor pavilions for the Rio Games.
Jason Prior, global head of buildings and places, Aecom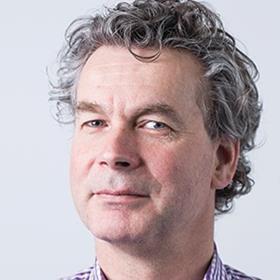 We are leading a team masterplanning the Rio Olympic park and more recently have been contracted to carry out design development work on all the park venues and to design park infrastructure and landscaping. At one level we are a local Brazilian firm now after 20 years in the country. Brazil is a very sophisticated market with a lot of talent - you've got to complement that in some way. The niche we identified was large urban design processes. After masterplanning projects in São Paulo and Recife with local partners, we landed the Rio Olympic park job two years ago. Brazil is a big, sophisticated market; it requires real energy but I'd encourage people to take a look.
WHO'S IN BRAZIL?
Rio 2016 firms
Aecom (Olympic park masterplan)
ANDArchitects (Handball Arena design*, four sponsor pavilions)
3D Reid (Velodrome design*)
Arup (Olympic Training Centre design*, Velodrome design*)
Wilkinson Eyre (part of Aecom Olympic park masterplanning team)
Expedition (part of Aecom Olympic park masterplanning team, Olympic park project management*)
*Part of Brazilian consortiums
Elsewhere
Foster + Partners
Turner & Townsend
Mott MacDonald
Broadway Malyan
Steer Davies Gleave
Babcock
Arcadis + UK subsidiary EC Harris
CH2M Hill + UK subsidiary Halcrow
Professional bodies
RICS
BRE