Almost 50 years after the Equal Pay Act, why is gender inequality in construction still so blatant? As the deadline for companies to disclose their gender pay gap looms, Debika Ray looks at whether the industry is at last ready to take meaningful steps to remedy the problem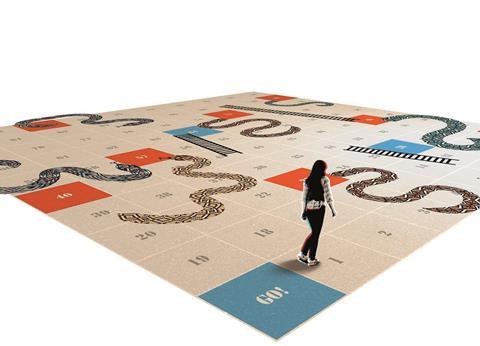 In less than a month's time, employees up and down the country will be logging on to the government's Equalities Office website to stare goggle-eyed at the data detailing the gender pay gap in the company they work for. Those working in construction may be particularly transfixed.
For by 4 April all companies with more than 250 employees must reveal their gender pay gap, as well as the proportion of men and women at different levels of seniority in their firm. The government's gender pay gap reporting website opens up for scrutiny the hidden power dynamics inside all medium to large organisations. In construction, this is expected to show what many already believe: that women are under-represented in the industry, are paid far less than men, and occupy far fewer senior roles.
Yet despite the obvious fascination of scouring the data, few in the industry will be surprised: the problem of gender inequality has been with us forever. The question this time, is whether the revelations and the expected backlash will push the industry to finally act to change a culture that is pushing women away from considering a career in construction?
"I think some employers are genuinely horrified that there is a pay gap of such proportions […] it often takes this kind of reporting to actually show there is a problem"

Theresa Mohammed, Trowers & Hamlins
A persistent problem
About 9,000 companies across the country are expected to respond to the government's call to release gender pay gap data. It remains to be seen how many of these are in the construction industry, but the Office of National Statistics indicated in October that there were about 600 construction companies operating with more than 300 employees. At the time of writing, only 41 of these had reported their figures, but pay gaps as high as 34.8% have already come to light.
These numbers are averages, so do not necessarily indicate that men and women are getting paid differently for the same job – rather, the difference is more likely to reflect the fact that women are under-represented in senior, better paid roles. At several of the companies that have reported so far, more than 90% of employees in the top quartile of pay are men – although it's also true that there are fewer women in construction at all levels. Whatever the underlying reasons, it's hoped that the initiative will force companies to face up to the issue.
"I think some employers are genuinely horrified that there is a pay gap of such proportions," says Theresa Mohammed, partner at law firm Trowers & Hamlins and chair of the National Association of Women in Construction. "As there is a general lack of transparency over what employees are paid, employers in big businesses may be unaware of the precise pay scales in other departments or parts of the business and won't necessarily have access to data that compares women and men – it often takes this kind of reporting to actually show employers and the industry that there is a problem."
Contractor Lendlease decided to publish its own pay gap (30.4% in its construction business) six months early – Lucy Homer, its executive general manager for design and technical, says the numbers add some much-needed data to a previously abstract conversation. The move, she says, reflects the strong support for gender equality at the company, but the firm is still not immune to the industry's broader difficulties in attracting women, which in turn affects how many progress up the chain.
But the fact is that the industry has long known it has a problem with women, yet the problem remains. The moral argument for equality is obvious, but the business case has also been made: in January, a report by McKinsey showed that companies in the top quartile for gender diversity on their executive teams were 21% more likely to experience above-average profitability. With regard to construction, Arcadis UK chief executive Alan Brookes says: "We are dealing with more diverse clients so we need to bring more diverse teams in to meet their needs."
"Companies who do engage with a wider talent pool will be better equipped to capitalise on innovations in the industry"

Richard Gelder, Hays
Tapping into a larger pool of recruits also offers access to a greater breadth of talent – crucial in times of a skills shortage. "Companies who do engage with a wider talent pool will be better equipped to capitalise on innovations in the industry," says Richard Gelder, director of construction and property at recruiter Hays. "The construction industry is lacking in operations and technical skills, as well as managerial and leadership knowledge. Female graduates entering the profession also bring digital skillsets, helping the industry as it applies new technologies."
So, why does the problem persist? "I've felt sometimes these issues have been dealt with by paying lip service rather than through any real desire for change," Leanne Tritton, managing director of PR company ING, which deals with the built environment. She senses that the culture changing, but points to the industry's continuing lack of visible women. "The more women you see advancing, the more inspired you are to seek out opportunities."
Returning to work: making it work
Rules about shared parental leave came into force in 2015, but the uptake has been low and women continue to disproportionately take the hit to their career that time off to raise children can cause. It's also counterproductive for the industry as a whole. "We don't want to lose talent in their late 20s and early 30s [when many people have children] when there is a huge skills gap," Theresa Mohammed, partner in law firm Trowers & Hamlins, says.
"Trowers, and other companies such as Skanska, do a lot to help people back to work after a break – things like mentoring during the first few months and CV workshops. You need to be mindful of people having a lack of confidence when they return."
Ann Bentley, global chair of Rider Levett Bucknall, believes it is necessary to have an industry-wide return to work scheme to attract women back. Nursing and teaching – both female-dominated careers – both have schemes to encourage people to return, offering mentoring, knowledge refreshment and help finding work.
STEM Returners, an initiative launched in November, could go some way towards filling this gap: it is working with employers such as Kier to provide CV advice, career coaching, networking opportunities and mentoring to people with science and technical backgrounds.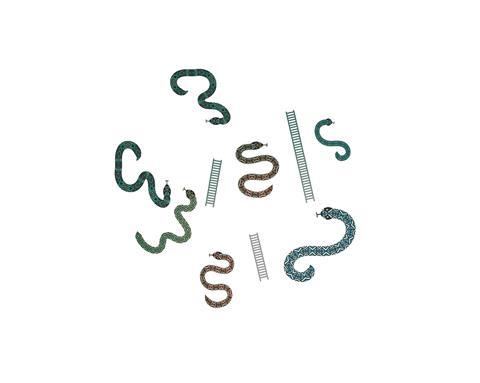 Barriers to entry
But a danger of focusing on a few high-profile women is that diversity can become a tick-box exercise, without any change for the rest. And for most women, the underlying problems remain.
"I don't think the hurdles today are any different from the ones 15 years ago and there's nothing we can do that hasn't already been tried," says Vanessa Murphy, people director at Purcell Architects. But she has noticed the increasing normalisation of conversations about inequality. And these conversations reveal that the industry still suffers from two main problems: getting women to enter the industry, then making sure they remain and progress.
So, why do so few women enter construction? For one thing, the skewed gender-balance can be off-putting, and a male-dominated environment can also translate to more serious risks: of the respondents to a survey by Building and Hays in November, 56% of women said they had experienced harassment or victimisation in their career.
But construction also suffers from the mistaken impression that it's a physically punishing profession, oriented entirely around outdoor work. The wider societal stereotypes that this plays into can be hard to challenge, but the industry can tackle some of perceptions about the industry by engaging more with schools and universities to challenge that myth. "Young girls are not presented with opportunities in construction, while it's ingrained in boys that construction is a worthwhile career," Tritton says.
Arcadis is among those companies that are working with schools and universities to promote careers in its industry sector and to encourage girls to take up STEM subjects, which they are less likely to do than boys. Ann Bentley, global chair of Rider Levett Bucknall, calls for more of this approach in order to "change the image of construction before people have formed a poor view", but adds that companies also need to work harder to avoid "lazy" recruitment practices.
For example, it's becoming increasingly common to mandate equality, with companies such as consultant WSP insisting on a 50:50 gender balance in its graduate intake. Lendlease insists there are women on all its shortlists.
"You have to be smarter about recruitment – for example, by looking at other industries," Homer says. "We've looked at recruiting [people with backgrounds in] consultancy, which is traditionally more female-friendly. We also look at people who have studied subjects like geography or humanities, because you can teach technical skills."
Uncovering unconscious bias
Unconscious bias is particularly pertinent in a male-dominated industry, as it can mean male recruiters and managers favouring other men, making assumptions about women's abilities or giving in to confirmation bias (paying greater attention to information that fits with your preconceived stereotypes). "You can change policies overnight, but bias is not something you can just switch off," says Vanessa Murphy, people director at Purcell Architects.
That doesn't mean it's not worth trying: Lendlease tries to ensure its interview panels are representative of the company and has also rolled out unconscious bias training across the organisation. "It's mandatory for all staff through our online learning platform and is also discussed with all new-starters as part of their induction," Homer says. "In addition, our recruitment team and hiring managers must complete a rigorous training programme, which reinforces the importance of diversity and inclusion, including the importance of language used prior, during and after an assessment, as well as how to spot and overcome unconscious bias."
Trowers & Hamlins' Mohammed says: "Our company, and others like Skanska, Make Architects and the RICS, have implemented training on how to recruit a diverse workforce and how to recognise when you are recruiting in your own image." Meanwhile, others have taken steps to remove the possibility of bias altogether: Aecom has introduced name-blind applications so recruiters are unaware of a candidate's gender at the first stages of recruiting for a role.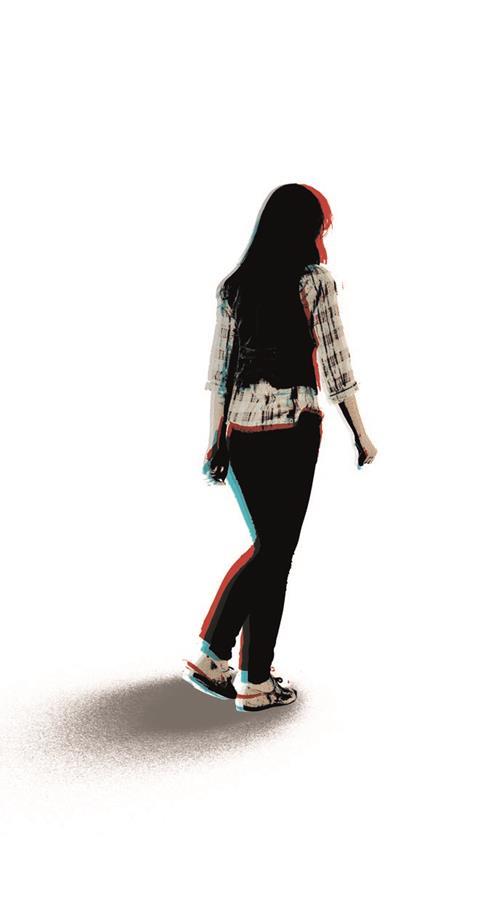 Retaining the talent
Once women enter the industry, the challenge is to retain them and help them progress. In this regard, the industry's overwhelming maleness can again be a problem. Bentley describes the experience: "A feeling that they don't fit in, demoralisation at the day-to-day sexism and more serious sexual harassment." Sarah Peers, vice-president of the Women's Engineering Society, notes that, in many companies, senior leaders and grassroots activists are championing diversity, but the message isn't getting through to middle managers, who are crucial to career progression. "Recently I heard a senior woman in a company say she heard people complaining that only women got promoted, so she showed middle managers data that said that around 20% of the company were women and 20% of promotions were women. Another company said they are working on the perceptions of junior male staff who feel disempowered, to make them aware that, if you're white and male in this sector, you've had privilege without even realising."
"[We are] investing in future leaders and talent now, recognising that they will become the mid-level engineers we are likely to be short of"

Jane Richards, WSP
Against sometimes stiff resistance, companies are increasingly putting in place schemes to develop female talent. WSP has put in place a scheme under which early career professionals seek design ideas from potential future recruits. "[We are] investing in future leaders and talent now, recognising that they will become the mid-level engineers we are likely to be short of, in the coming years," says Jane Richards, its head of structures. Meanwhile, Lendlease insists on all its talent programmes having a 50/50 gender balance and has specific programmes directed at women. Homer points to the importance of prioritising people management skills alongside technical skills, or "you end up with [only] certain types of people".
Bentley suggests that assertiveness training can help women have more confidence, but there are also practical barriers to progress – for example, the fact that women still shoulder the bulk of childcare responsibilities. "[In construction] part-time work with regular and predictable hours is difficult for many parents to secure at the level of pay and responsibility that is commensurate with their qualifications and experience," Bentley says.
Homer of Lendlease believes it's increasingly acceptable to request flexible working, but that people lack the confidence to ask. "I run a female networking group in which I interview women from other industries about their career and home life, which makes it easier to have those conversations. Also, we're only really going to address the imbalance of childcare if we encourage males to take shared parental leave."
It's dispiriting that this debate is still happening, almost 50 years after the Equal Pay Act, but, however slowly, progress is being made. "There is a real momentum behind this now," Murphy says. "I don't think it will change things overnight – it may take another two to three years to see a shift – but I'm starting to feel positive."