Administrators say "prolonged period of difficult trading" led to firm's demise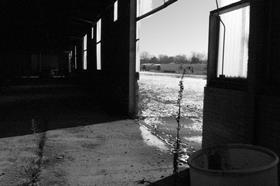 Electrical cabling specialist Murphy Limited has entered administration leaving 293 staff redundant.
The firm appointed Deloitte administrators Nick Edwards and Rob Harding last week.
Murphy had offices in London, Manchester, Penrith, Preston, Sheffield, Ashford, Stanlow and Bradford, with 327 staff.
Only 34 staff have been kept on while the administrators explore options to dispose of Murphy's business and assets.
Nick Edwards, joint administrator and restructuring services partner at Deloitte, said the company had "suffered a prolonged period of difficult trading" which had left it "unable to meet its financial obligations".
He added: "Regrettably, owing to the nature of the services provided by the business and the investment required to continue to trade, there is no other option but to announce these redundancies at this time.
"We have sought to retain a number of employees for the present time to assist the administrators with an orderly wind down and sale of Murphy's business and assets."
Other group companies, including Northern Reliable Industrial Services Limited, Reliable Construction Limited and Clear Route Utility Services Limited, are unaffected by the administration and will continue trading as normal.
The firm is not connected to major civils contractor Murphy Group.