Perhaps we need to shine a light on some investor turmoil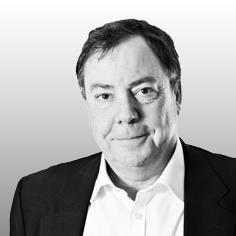 It is quite frightening when you see a mad bear ravaging in a ferocious and uncontrolled manner. I am not talking about the cinematic creation which attacked the hapless Leonardo DiCaprio in his new film "The Revenant". I am referring to the "bear" market that ripped into investors at the start of the year. Some Construction stocks fared better than many but the dent in confidence and insecurity brought by sudden drops in major global indices has caused the majority of investors to pause for thought at the start of the year. It tends to concentrate the mind when you see 7% or £113bn wiped off the value of stocks in 10 days. The FTSE eventually bounced back a little although is still proving volatile.
Working in the built environment we have not been immune to bad news, with the finance house Experian downgrading its forecasts for construction output for the next three years. However, to put this into some perspective I note it still expects total construction output from all work to grow by 2.6% this year, although admittedly at a one percentage point reduction on the figure it predicted just three months ago. In addition the firm which said in October 2015 that output would grow by 4.3% next year is now predicting growth of 3.9%. The only thing that surprises me about this is that anyone would actually manage their business on the basis of forward forecasts which are clearly at the whims of such a skittish market.
Infrastructure is predicted to be the strongest performing area over the next three years, provided nuclear new build stays on its projected construction programme and planned projects such as the Thames Tideway that starts this year, Hinkley Point in 2017 and HS2 in 2018 go ahead. They say Infrastructure output is forecasted to hit a record high of £22bn by 2018.
With the construction sector as a whole making up around 7% of UK GDP our fortunes as an industry are pivotal
It was noticeable that as other stocks were plummeting our housebuilder blue chips remained comparatively unscathed. We recently had Barrett Developments announcing that it was confident about the strength of the UK housing market. More importantly for shareholders perhaps is the eye-watering 11% increase in average selling prices which reached £254,000 last year. The housebuilder gave the market some much needed good news saying that it was continuing to hit minimum gross margins of 20%. It is noticeable that Deloitte's predict that as commodity prices fall further, growth in the UK will be driven by increased consumer spending rather than by manufacturing. The accepted wisdom being that as citizens see low unemployment and cheaper prices they feel more confident. One hopes that this translates into folks attempting to jump on the housing ladder or refurbish their homes.
With the construction sector as a whole making up around 7% of UK GDP our fortunes as an industry are pivotal. I am not sure that the recent changes in Stamp Duty, Capital Gains Tax and the political posturing linking housing shortages to overseas buyers will mean that London will continue to be seen as the safe house investment it once was. I note that the capital has now slipped out of the top 10 best cities in Europe for investment prospects in property for the first time since 2012. It is now ranked in 15th place, thanks to high prices and a crunch on yields. Berlin and Hamburg took the top two positions in the Emerging Trends in Real Estate report by PwC and the Urban Land Institute, while Birmingham came in sixth. This may be a good thing as I am not sure it is ideal to have such an economic imbalance between the capital and everywhere else.
Perhaps Birmingham, Manchester, Edinburgh and the others could further illustrate their appeal and look at adopting the recent free light show to premiere in the capital called the London Lumiere Festival 2016 where 30 keynote sites like St Pauls Cathedral, Kings Cross and St James were lit up during dim and dismal January. Lumiere London follows similar events held in Durham and Derry-Londonderry - the idea being to show how light can transform urban environments. There is no greater way of showcasing our skill and ability as architects, designers, constructors and managers of the built environment. The event was a great success and if nothing else took people's minds off the woes of depleting pension funds and the plummeting FTSE.
Richard Steer is chairman of Gleeds Worldwide