DCT Group forced into administration by the weight of legal fees from a long-running dispute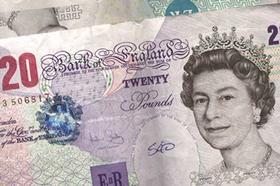 Civil engineer DCT Group has entered administration with the loss of nearly 100 jobs following a legal dispute.
The three companies that made up the Oldham-based group, DCT Holdings Limited, DCT Civil Engineering Limited and DCT Plant Limited, appointed administrators on Monday.
Tom Jack, joint administrator and partner at accountants EY, formerly Ernst & Young, said the firm had been forced into administration because of the burden of legal fees and other costs from a long-standing dispute with Liverpool council, despite winning the case.
The group, established in 1980, had a turnover of £37m.
It worked in the infrastructure sector on highways, public realm, water and renewable energy projects.
Jack said: "The group has insufficient cash flow to fund continued trading and the directors of the group have concluded that the group is insolvent.
"We are therefore working with the directors and retained employees to try to preserve and sell contracts and maximise asset values for the group's creditors."
Thirteen staff have been kept on to assist with the administration."