Consultant confirms operating profit will be slightly above £5.25m after 'strong year'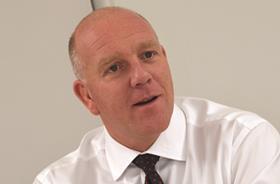 WYG has announced that operating profit for the year to 31 March 2015 will be slightly more than £5.25m, and therefore in line with expectations.
The announcement confirms a profit forecast made in September, prior to a strategic review that placed the consultant in a formal "offer period". The review could recommend the sale of the business, a merger, strategic partnership or new borrowing arrangements.
An update on the strategic review will be published in June with the group's final results for the year to March 2015.
Paul Hamer, WYG chief executive, said: "This has been another strong year for WYG […] Our focus on bidding less and bidding bigger to win more is supporting a strong win rate which we believe will serve us well as we focus on converting a healthy pipeline of UK and international opportunities and continuing to win places on further frameworks."
At the time of announcing its strategic review in January, WYG said it was considering a range of options to "take full advantage of [our] growth potential."
The firm added: "The review will, therefore, incorporate a range of strategic options including a potential corporate transaction, such as a strategic partnership, a merger or acquisition to enhance the scale and breadth of WYG's platform, the acquisition of or subscription for the company's securities by a third party, a sale of the company, a new or extended bank facility or continuing to invest in expanding the business organically and through partnerships and bolt-on acquisitions."