Firm expands into the South of England to take advantage of rising market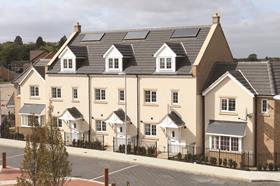 Social housing contractor Keepmoat is to expand its private residential arm into the South of the England for the first time as it looks to take advantage of the rising market.
Chief executive Dave Sheridan told Building he was planning for the business to start selling homes next year, with 250 plots secured on land in Peterbrough and Cambridge.
Keepmoat will sell around 60 homes next year, running the business out of one of its existing offices in Luton.
However, he said the business would stay along similar lines to Keepmoat's northern development business, which builds homes at the lower end of the market for first-time buyers.
He said: "We've no desire to build four-bed executive homes. It's about replicating our northern business with sensible solutions."
He added: "Next year we'll do 60 sales, hopefully more."
The business will be overseen by Andrew Almond, who was hired by £1bn-turnover Keepmoat to expand its business in the south in 2011.
Sheridan said Keepmoat, which makes the bulk of its turnover from a national contracting business for social housing construction and maintenance, had felt the benefit of the government Help to Buy, but that its regional perspective meant it had not seen an "explosion" in demand.