Introducing the industry's freshest talent working in sustainable construction …
Since the beginning of the year, Building has been on the hunt for the most talented young people working in sustainable construction. In order to identify the top 50 profiled over the following pages we contacted more than 70 senior industry figures to ask for their nominations.
Our criteria were simple: we were looking for individuals under 40 from across the industry who are making waves in sustainability. This year's 50 rising stars are therefore all examples of emerging talents that have been recognised by those at the very top of the industry. Have your colleagues made the grade? Let us know what you think of our top fifty green stars - contact adam.branson@ubm.com with your thoughts.
Here are the first 10 of our 50 stars, from A to D.
Click here to see our stars from D to J
Click here to see our stars from J to L
Click here to see our stars from M to S
Click here to see our stars from S to V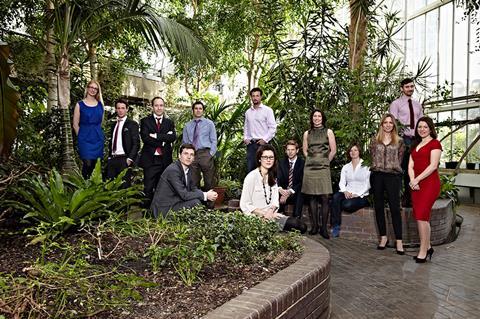 Alastair Mant, 32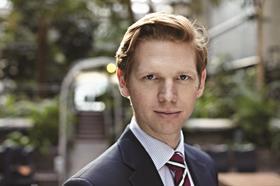 Associate director and head of sustainability, GVA
How and why did you end up working in sustainability?
When I grew up we were recycling and growing things in the garden so I was always thinking about where things come from and what happens when you get rid of them. When looking into at it on a commercial and global scale, you realise that the way economies and consumerism works in the western world isn't sustainable in any way.
What does your current role involve?
I have to spend some of my time on our internal corporate social responsibility functions, our environmental management system and training for staff. Then in the last two years there's been a big rise in client interest around sustainability in property management and building consultancy.
Where would you like to be in 10 years' time?
The end goal is that I'm not needed in a company like GVA. Ideally sustainability will be so embedded in everyone's day-to-day role. It will no longer a specialism: it's just how commercial property operates.
Amie Shuttleworth, 28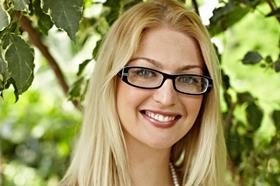 Project sustainability manager, Sir Robert McAlpine
Shuttleworth looks after sustainable design, procurement and construction methodology on Sir Robert McAlpine's projects. She recently completed work on the Crown Estate's Quadrant 3 project in central London.
How and why did you end up working in sustainability?
I did a degree in environmental science and had always been very interested in protecting the environment. It made sense to go into an industry that allows you to make a big difference.
What does your current role involve?
I look after the sustainable design, procurement and construction methodologies on projects. I've recently completed the Crown Estate's Quadrant 3 project in central London.
Where would you like to be in 10 years' time?
I'd like sustainability to be part of everyone's responsibility on a site, whether they're the project manager, site engineer or builder. Sustainability should be taken into consideration with every decision that's made. I'd also like to be in a more strategic role and still working at McAlpine.
Andrew Charles, 31
Head of sustainable development, Welsh Government
Charles' primary focus at the moment is on the Welsh Government's proposed sustainable development bill. The Welsh Government has pledged to bring the bill before the assembly in the current session and it is intended to make sustainable development the overriding principle of all public services in the country.
Ben Kidd, 29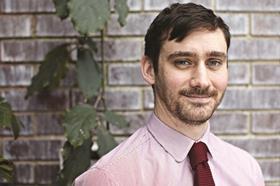 Network manager, CIRIA
In his role at the Construction Industry Research and Information Association (CIRIA), Kidd is responsible for facilitating collaboration between industry bodies and firms and for managing events. At the moment he is working on bringing various industry voices together to inform the government's nascent industrial strategy for construction.
How and why did you end up working in sustainability?
I started off with a maths degree and went on to do a Masters in environmental engineering. I went into consultancy for about five years before joining CIRIA.
What does your current role involve?
We work with industry to put together projects on sustainable construction, covering both buildings and infrastructure. I help to facilitate collaborations and manage events working with industry and keep up to speed with developments. I need to keep ahead of the game in terms of what the next big topic is going to be.
Where would you like to be in 10 years time?
I'd see myself in a similar but more central role, helping to bridge the gap between industry and government and shape future policy to make it more forward thinking. I hope I can progress into a role where I can really influence the sustainability agenda.
Chris Botten, 27
Programme manager, Better Buildings Partnership
One of a full-time team of just two, Botten is responsible for the day-to-day running of the Better Building Partnership, including liaising with members and producing case studies and best practice guides.
Craig Strachan, 31
Development director, Sylva Group
One of two co-founders of design and build firm the Sylva Group in 2010, Strachan's job involves winning and managing projects as well as day-to-day management of the company. Recently completed projects include an archive facility for the Science Museum and a skills and heritage centre at Lincoln Castle.
Dinny James, 31
Senior planner, Wandsworth council
James is mainly working on the Battersea Nine Elms Opportunity area on the Thames. She is currently examining the feasibility of establishing a district heating network there.
David Rieser, 33
Project manager, HelioMet
Rieser is one of a team of students who established HelioMet in order to enter the Solar Decathalon Europe 2012 design competition organised by the US Department of Energy, which is open to housing designs reliant entirely on solar power. Having graduated, he has taken the design to China where it is now under construction.
Dave Wakelin, 33
Sustainability manager, Mace
An ecologist by background, Wakelin's role involves providing advice to public and private sector clients on sustainable design and improving the energy efficiency of
existing buildings. In addition, he provides internal on-site training and works on Mace's corporate sustainability strategy. Last year he organised a project that led to 500 Mace employees volunteering to improve wildlife sites in UK cities.
David Ardill, 39
Design director, Sheppard Robson
David Ardill led the design of Siemens' Middle East headquarters in Masdar City, Abu Dhabi, which started on site last year. Sheppard Robson expects the project to become the first LEED Platinum building of its kind in the region.