In the expanding universe of sustainability, many stars shine out in the firmament. Building celebrates the sector's top 50 brightest talents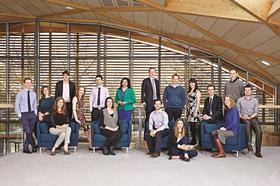 Now in its third year, Building's annual compilation of the brightest up-and-coming talent in the sustainability sector is once again full of high-quality candidates. Despite the best efforts of some within government to "cut the green crap", the construction sector's enthusiasm for green buildings hasn't waned and now more than ever there are a raft of consultants, contractors, surveyors, and even a zoologist, eager to take the industry forward.
This year's top 50, gathered here at the highly sustainable WWF headquarters in Woking, were selected by asking leading figures in the sustainability sector, past rising star members, and Ecobuild speakers, for nominations, including their reason for nominating their chosen person. The final list was then whittled down by Building's editorial team. With every one of this year's Top 50 making a name for themselves and set to climb higher still, the future's bright - and it's green.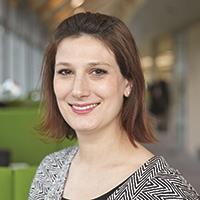 Abigail Dean
Head of sustainability for property and asset management, JLL
What's your biggest achievement in sustainability so far?
I am particularly proud that we will be the first managing agent to align ourselves with the British Standard for Sustainable Procurement (BS8903).
What does your current job role involve?
I work to ensure that sustainability is given the priority it needs. This involves a lot of internal and external communication and also overseeing process development, training programmes and supplier management. I also work closely with clients who have more stretching sustainability aspirations.
Alex Willey
Asset strategy manager, Affinity Sutton
Willey led Affinity Sutton's FutureFit and EnergyFit research initiatives, which have given the social housing provider insight into the performance of retrofit measures and the importance of energy advice that it is now using to inform retrofit programmes across its stock.

Alice Flint
Sustainability co-ordinator, Lovell Partnerships
Flint joined affordable housing provider Lovell in September 2013 directly from York University. In her job, she is responsible for promoting sustainability within the firm and encouraging her colleagues to reduce carbon emissions, cut waste and use sustainable procurement methods. She says she wants Lovells to be a leader in sustainable building in the next 10 years.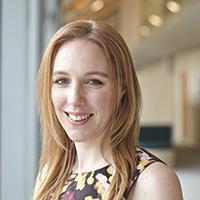 Andrea Charlson
Senior engineer, Arup
How did you end up working in sustainability?
I honestly think it was always meant to be. At primary school, we were only allowed to join one after-school club and I had been offered a place at the most popular club, which was art, but I turned it down to join the environmental club.
What does your current job role involve?
I'm lucky to have a really varied role. One minute I'm working on strategic research projects to identify how to reduce hazardous waste on construction sites; the next I'm working with product manufacturers and other organisations to help them understand the impact their business has on the environment.
Where do you want to be in 10 years' time?
On a planet where the lowest initial cost is not the primary factor upon which design decisions are made.

Caroline Johnstone
Sustainability manager, Miller Homes
Last year, Johnstone produced Miller Homes' corporate social responsibility report, which netted the firm first place in consultant Jones Lang LaSalle's (JLL) NextGeneration phase one assessment, which assesses firms' public sustainability reporting.

Cat Hirst
Education manager, UK Green Building Council
Hirst was inspired to work in sustainability when she got a children's book about the environment as a sixth birthday present. She was responsible for putting together UKGBC's Future Leaders programme, which aims to educate professionals on sustainability early in their career and provide peer-to-peer support.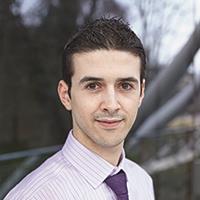 Tassos Kougionis
Technical manager, Zero Carbon Hub
What's your biggest achievement in sustainability so far?
Through my work in the Zero Carbon Hub I am able to advise both industry and the government on what the next steps should be in moving the built environment towards a more energy efficient future.
What does your current job role involve?
Among other things, building physics research, zero carbon project proposals, technical report writing, and advising major housing developments which are having to comply with changes to Part L.
In one word, "Sustainability is …"
Life.

Chris Kowalenko
Group sustainability commercial manager, Keepmoat
Sustainable heating and electricity technologies fascinate Kowalenko. "The engineer in me enjoys pushing the boundaries of new technologies while the economist in me appreciates the benefit of reducing fuel poverty and reliance on fossil fuels," he says. He has been heavily involved in housing provider Keepmoat's delivery of massive solar photovoltaic schemes.

Chris Pountney
Principal engineer, sustainability, Aecom
Pountney works on policy development for the UK government as well as supporting building design teams to predict environmental performance. He believes sustainable design requires an integrated approach from design teams and says his biggest achievement in sustainability has been "to make even a small contribution to the trajectory of the UK towards a lower carbon economy through the revisions to the Building Regulations".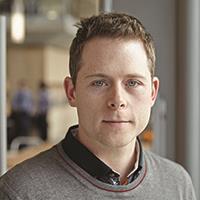 Jesse Putzel
Senior sustainability manager, Bam Construct
What's our biggest achievement in sustainability so far?
I've worked on lots of projects in the last 12 years, from helping to improve the efficiency of thousands of homes to developing a global protocol for carbon in construction.
What does your current job role involve?
I work with colleagues to develop our sustainability strategy, devise group-wide initiatives as well as supporting our projects and working with industry to encourage better standards.
Where do you want to be in 10 years' time?
I'd like to be living in a world where we're changing our view on "value" and thinking about the longer term, how we can use resources in a way that retains their value as long as possible and provide services which give people what they need.

David Leonard
BREEAM new construction manager, Building Research Establishment
At BRE Leonard has been involved in introducing sustainability standard BREEAM into China and Russia. He worked on the assessment and development of the Franshion Green Building Exhibition Centre in the Meixi Lake Eco-City, which is thought to be the first project in China to monitor the embodied energy of its materials.

David Williams
Procurement manager, Balfour Beatty
Williams' role isn't dedicated to sustainability but he says it is core to Balfour Beatty's business. Williams played a key role in developing the contractor's policy on engagement with smaller suppliers, a move designed to help meet the firms' social sustainability aims.

Edith Colomba
Sustainability consultant, HTA Design
Colomba developed the Italian Environment and Energy Research Centre's database for construction materials, which scores products by environmental impact across their whole lifecycle. A trained architect, at HTA she provides environmental assessments and life cycle costing analysis on the firm's designs.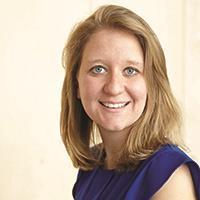 Louise Clarke
Project manager, Ciria
How did you end up working in sustainability?
I studied geography at university and I was always interested in the relationship between the environment and the built environment.
What does your current job role involve?
I work with industry to pull together projects and events on sustainable construction looking at topics such as climate change adaptation, sustainable water management, sustainable procurement and green infrastructure.

Emma Grace
Implementation technical co-ordinator, DPWorld London Gateway
Grace put together the environmental statement for the 829,700m2 London Gateway development - the largest logistics centre in Europe. In her day-to-day work she does everything from audits of contractors' environmental practice to liaising with the local community and stakeholders.

Helen Brown
Head of building physics, Encraft
After becoming a certified Passivhaus consultant Helen trained and developed a team at Encraft that specialises in building physics consultancy. In 2011-12 the team delivered the second project in the UK to be certified under the stringent Passivhaus retrofit standard known as EnerPHit.

Jane Wakiwaka
Senior consultant, Environ UK
Wakiwaka says that her life in Japan, before she moved to the UK, made her painfully aware of the need to manage scarce resources and limited space in the built environment. She currently provides energy and sustainability advice to Environ's clients.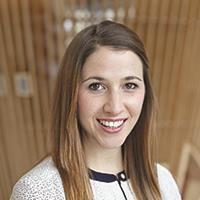 Jess Stevens
Associate head of sustainability, IPD

How did you end up working in sustainability?
I'm originally from South Africa, where the vast majority of our country lives sustainably due to their circumstances, so I've always been aware of the impact we can have on our planet - both socially and environmentally.
What's your biggest achievement in sustainability so far?
This would probably have to be the development of real estate analyst IPD's EcoPAS product, which was designed to help investors better understand their environmental risk exposure and how this could impact asset value and performance.
Where do you want to be in 10 years' time?
Assuming (and hoping) sustainability will be integrated into all functions within all organisations, I like to think that I won't be specialising in just sustainability, but rather expanding my knowledge on other drivers of real estate performance.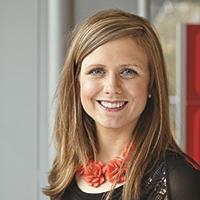 Joanna Sztejer
Planner, Crest Nicholson
What's your biggest achievement in sustainability so far?
I have developed a village concept that is individual to Crest and places a high level of focus on character, lifestyle, legacy and in turn sustainability.
Where do you want to be in 10 years' time?
Still in the development and housebuilding industry. There are so many opportunities to be involved with sustainability initiatives in this sector.
In one word, "Sustainability is …" Community
Jonathan Waite
Project engineer, Grontmij
Waite was praised by the person who nominated him for his ability to find innovative sustainable solutions on projects. She said: "He is extremely enthusiastic and clearly dedicated to providing and communicating the right solutions covering environmental and social sustainability."

Karl Walker
Associate, URS
Walker is proud of his work on Brent Civic centre, dubbed "the UK's greenest council building", which uses solar shading, natural ventilation, a high-performance facade, and a combined cooling, heating and power system that utilises waste fish oil.

Keeran Jugdoyal
Senior consulting engineer, Faithful and Gould
Jugdoyal led the post-occupancy evaluation of Marks and Spencers' flagship sustainable store at Cheshire Oaks which received the best building performance of the year award from the Chartered Institution of Building Services Engineers last month.

Leanne McMillan
Associate director, Building Research Establishment
At BRE's Scottish branch, McMillan leads a five-strong team who evaluate the environmental performance of buildings and advise on improvements. Her work also includes improving the building's function for its residents, including aspects such as air quality and lighting levels.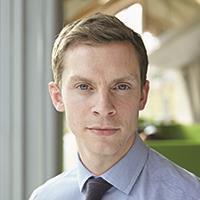 Ben Richardson
Senior sustainability consultant, Hilson Moran
How did you end up working in sustainability?
I studied aerospace engineering at university and got a job with BRE in its wind tunnel. I then joined Hilson Moran to have a direct influence on design rather than research.
What's your biggest achievement in sustainability so far?
Helping design an office building with a target of exceptional indoor air quality in the middle of one of the most polluted cities in Europe. The results proved that it is possible to naturally ventilate an office while maintaining extremely low indoor pollutant concentrations.

Lorraine Fursland
Head of sustainability, Berkeley Group
Fursland joined Berkeley in 2010 where she spends much of her time working to develop new approaches to sustainability. She says one of her biggest achievements is changing the metrics the firm uses to measure its sustainability achievements to align them more closely with the wider business' goals.

Matt Stevenson
Director, Carbonlite Design and Build
Contractor Carbonlite Design and Build specialises, as the name suggests, in low carbon buildings with high levels of locally sourced materials. Stevenson says the firm's construction system, which also uses all natural materials, is his biggest achievement. He wants to make the firm's product a "mainstream alternative" to traditional building systems in the next 10 years.

Michael Henderson
Associate director, sustainability, Aecom
Improving green infrastructure is the real key to tackling climate change, according to Henderson. That's why he is involved in sustainability policy development and masterplanning. He says he hopes to be on the "frontline" of tackling climate adaptation in 10 years time and hopes that by then sustainable building will be standard practice in the industry.

Mike Trousdell
Senior mechanical engineer, Arup
Before joining Arup in 2007, Trousdell worked for an energy firm and managed the construction of five wind farms in Spain and Greece. As a senior engineer, Trousdell works on a wide range of building projects. A colleague who nominated Trousdell said: "He listens attentively to others,
rephrases what they say and suggests innovative solutions which often astound others."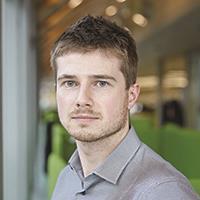 Lindsey Malcolm
Senior engineer, Buro Happold
How did you end up working in sustainability?
I studied mechanical engineering and spent my undergraduate years working in aerospace modelling aircraft fuel systems. A chance encounter with Buro Happold, through the Emirates Stadium project, gave me the opportunity to transfer my analytical skills from aircraft to the built environment.
What does your current job role involve?
Predominantly doing energy and environmental performance analysis across a diverse mix of projects.

Moira Thomas
Carbon plan manager, John Lewis
Thomas says working in sustainability was a "natural progression" from studying natural sciences at university. She played a key role in shaping John Lewis Partnership's carbon plan which commits it to deliver absolute reductions in its operational carbon emissions by 2020.
Niall Robertson
Associate director, Jones Lang LaSalle
Robertson became interested in sustainability because he wanted to embed sustainable design into the commercial fit outs he was working on as a chartered building surveyor. He now provides advice to JLL's commercial clients on shopping centres, office and industrial buildings.

Nick Newman
Head of sustainability, ECD Architects
Inspired by working with sustainability guru Lynne Sullivan, partner at Sustainable by Design, when he was at architect Broadway Malyan, Newman went on to join ECD Architects where he does post-occupancy evaluation, internal training, design audits and research alongside design work on low energy refurbishment.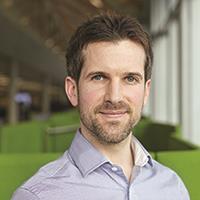 Phil Birch
Associate director of sustainability, Sweett Group

How did you end up working in sustainability?
I worked on a conservation project in a remote part of Costa Rica where there was no electricity or running water. Once, our water supply ran out 24 hours before the next delivery. This drove home the impact of finite resources and provoked a desire to want to preserve them.
What's your biggest achievement in sustainability so far?
Enabling people to implement sustainable principles from a small scale to influencing national policy.
Where do you want to be in 10 years' time?
Confident that the UK is well on its way to meeting its 2050 decarbonisation targets.

Philip Charles
Operations director, CEEQUAL
Charles joined CIRIA in 2002 where he is responsible for a range of projects in the research programme. He also delivers the CEEQUAL rating system. He aspires to be a leading figure in sustainability in the industry and looks forward to "identifying the challenges and opportunities of delivering continuous improvement".

Rachael Baldwin
Sustainability manager, Skanska UK
"I was always intrigued with the balance of nature and how humans impact on this balance," says Baldwin. She now manages Skanska's team of environmental managers across its facilities management service.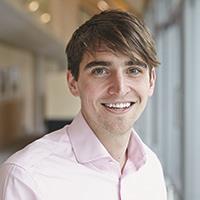 Richard Bartlett
Sustainability manager, Willmott Dixon
How did you end up working in sustainability?
I began working on the treatment of water on the oil fields in Sudan. It was then I started to take a keen interest in efficiency in the built environment and as such began the process of moving my career towards this industry.
What's your biggest achievement in sustainability so far?
Undoubtedly the delivery of the sustainability targets on the WWF Living Planet Centre and embedding these improved practices into the wider work that Willmott Dixon does.

Rebecca Trevalyan
Forum for the Future Scholar, Carillion
Trevalyan is currently completing a year-long masters course while at contractor Carillion, where she runs the company's sustainability awards.

Richard Fitton
Energy House technical manager, University of Salford
At the University of Salford, Fitton runs the Salford Energy House test facility, where he says he can make a difference by generating evidence to underpin the case for sustainability. He also works to develop measuring and testing procedures. "We often talk about a performance gap in terms of building materials or processes, but if we are to be confident about what we say, we need to make sure we are measuring properly," he says.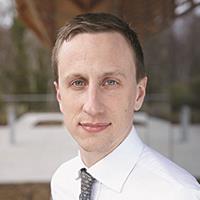 George Rowberry
Sustainability consultant, EC Harris
What's your biggest achievement in sustainability so far?
Over the past two years I have been seconded by EC Harris to work as sustainability co-ordinator for Heathrow Airport on the new Terminal 2 development.
Where do you want to be in 10 years' time?
The building industry is moving very fast and more and more fantastic opportunities are coming up so it's very difficult to say where I'll be.
In one word, "Sustainability is …"
Essential.

Richard Twinn
Policy officer, UKGBC
According to Twinn, it was just a "coincidence" that he ended up working in sustainability. Clearly he has grown to feel passionate about the sector though because when Building asks where he'd like to be in 10 years' time, he says: "With a government who genuinely understand that sustainability is good business. At the very least though, I don't want to still be talking about how to resuscitate the Green Deal."

Richard Hirst
Sustainability manager, Skanska UK
Before getting into the construction sector Hirst managed an eco-tourism business in South-east Asia, where he says the level of river pollution inspired him to work in sustainability. Now at Skanska, he worked on the London Olympics sustainability team and delivered its highly sustainable infrastructure.

Richard Holland
Lead technologist for low impact building, Technology Strategy Board
Holland is proud of his work managing the Technology Strategy Board's retrofit analysis project, which has collected performance data from over 100 retrofitted homes. He says seeing projects that use the innovations and data developed by the Technology Strategy Board inspires him.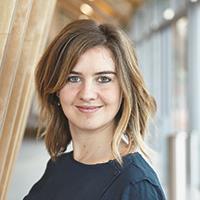 Valentina Marincioni
Research engineer, Natural Building Technologies and UCL
How did you end up working in sustainability?
After experience in the product development of consumer goods during my engineering degree, which left me dissatisfied, I decided to focus on sustainability.
What's your biggest achievement in sustainability so far?
Working on the technical development of one of the most sustainable internal wall insulation systems for the UK market.

Sam Foster
Founder, Sam Foster Architects
Foster says leading architect Howard Liddell taught him there was "no excuse" for architecture to have anything other than a positive effect on the environment when they worked together. He set up his own practice two years ago and works mostly on housing projects for private clients.

Stephen Passmore
Technical delivery manager, Energy Saving Trust
The focus of Passmore's work is in demonstrating the performance of retrofit projects and developing more comfortable low-energy homes.

Steven Haynes
Solicitor, Marks & Spencer
The retail giant has been busy rolling out its first green leasing policy, which Haynes has been at the centre of, over the last year. The clauses, which it has inserted into contracts with nine landlords so far, aim to create a framework to allow tenant and landlord to work more collaboratively to improve the performance of a building.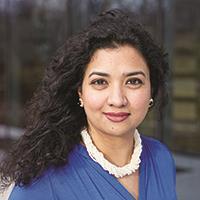 Farah Naz
Senior sustainability engineer, Ramboll UK
How did you end up working in sustainability?
Growing up in a family of engineers and designers we were always involved in understanding materials and working with nature.
Your biggest achievement in sustainability so far?
Ramboll UK's carbon negative development, completed in 2013, The Ashmount primary school in Crouchill Community Park, in
north London.
Thomas Beney
Principal consultant - climate change, Capita
A zoologist by training, Beney says sustainability was a "natural" fit for his career when he had finished studying at university. He has helped the United Nations Environment Programme develop finance mechanisms to enable the finance sector account for businesses' greenhouse gas emissions.
Thomas Lefevre
Director, environmental consultant Etude
Lefevre's biggest achievement is setting up Etude: "Starting up a company forces you to be humble, understand projects and clients better and provide relevant advice." He says sustainability is about buildings and people not report writing.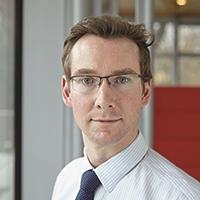 Tom Yates
Commercial manager, Balfour Beatty
What's your biggest achievement in sustainability so far?
I developed the initial storyboard for our sustainable procurement e-learning course and then worked together with a few experts from within our sustainable procurement working group to develop it so we could ensure that all our people have the knowledge and skills to embed sustainable procurement into their everyday work.
What does your current job role involve?
As a commercial manager, my job is concentrated on providing value for money to our customers and business and developing the most sustainable solutions.
In one word, "Sustainability is …"
Essential