Are SMEs getting a fair share of public sector construction work?
Three years on from the government promising to give small and medium-sized businesses greater access to public sector construction work, and the issue is as divisive as ever. Cabinet Office minister Francis Maude has made it clear he expects to be judged on whether his government is successful in upping the amount of public work - across all sectors - carried out by SMEs from 6.5% when it took office to 25% by 2015.
To this end, the government has published - and recently updated - a standardised public sector pre- qualification document, called PAS 91, and abolished pre-qualification requirements for smaller jobs. It has also set up "mystery shopper" lines for businesses to alert the government to bad procurement and promised to roll out project bank accounts - which guarantee prompt payment - to 20% of government work by 2015.
But many SMEs nevertheless still feel excluded from the £25bn of annual public sector construction spend, with the Federation of Master Builders (FMB) last month publishing research that found a large proportion - 41% - of SMEs lost out nine times out of 10 when bidding for public sector work. A majority - 55% - said their success rate had declined in the last five years.
So are these concerns valid, or are SMEs simply whingeing in an attempt to get the government to favour them? We asked two small business owners to argue the case.

YES
Steve Hale, managing director of engineering firm Crofton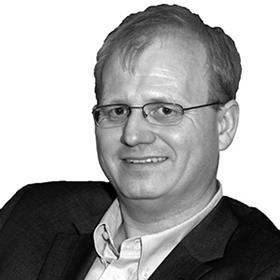 "SMEs remain frozen out of public sector work" read the headline of Building's coverage of the recent survey by the FMB regarding SMEs and public sector work. Frankly, as the managing director of a small engineering consultancy, I am growing rather tired of hearing these sorts of stories.
Allow me to be blunt. If construction sector SMEs really want to win public sector work they can. We must stop preoccupying ourselves by complaining, and blaming local authorities, legislation and main contractors. We all know, or definitely should know, what to expect when we start our businesses, and ought to be capable of devising adequate strategies to win public sector contracts.
Health and safety is often touted as legislation that hinders small firms, but reports such as the Löfstedt Report continually find that in reality there are very few good examples of this. In addition, they conclude that the UK has some of the most effective, world leading health and safety legislation, which is a huge positive. SMEs arguing that certain health and safety rules should not apply to them is absurd.
Then of course, there are pre-qualification questionnaires (PQQ). True, they are undoubtedly overly bureaucratic, and are far more time-consuming than they need to be. But until they are done away with altogether - which may never happen - smaller companies need to grin and bear it and learn to complete them effectively. Firms should install a strict system which stops them from spending time on PQQs relating to jobs they never had a hope of winning in the first place.
I have lost count of the amount of times I have heard people in our industry complain about time spent on PQQs, only to get no result. Often you cannot help feeling that if they had taken a step back and really considered the job in question, they'd have realised they never had the necessary skill set. Actually, it is often possible for SMEs to break into the public sector supply chain with smaller jobs that fall under the radar of PQQs.
So how can construction SMEs go about winning public sector contracts? They can start by supporting larger organisations that undertake a lot of public sector work, and provide the specialist skills they lack. The larger organisation will handle the bidding process, but the SME will gradually acquire the necessary skill set to bid for contracts itself, and will obtain a better understanding of the whole process.
In many cases SMEs stand a great chance of winning public sector jobs, but they have a preconceived perception they won't, based on listening to the negativity of others in the industry
SMEs often don't like being part of contractor's supply chains. But main contractors are not necessarily the problem they are made out to be. The government's "mystery shopper" hotline for specialist contractors, designed to expose abuses of procurement and payment in government supply chains saw only 11 complaints in its first year, with just seven warranting follow up. Paul Morrell, then the government's chief construction adviser, concluded that subcontractors could not expect government help if they were too afraid "to put their head above the parapet" and that they "too often cast themselves as victims". He had a point.
Small construction firms can also get work by looking at joining forces with other SMEs to make joint bids for public sector contracts. Our company is one of a group of SMEs, each bringing a different skill to the consortium, that operates as a separate legal entity set up to bid for public sector work. So far we have secured two NHS healthcare frameworks.
As with winning work in the private sector, networking with people in the position to give you work is key. Time should be spent attending events and getting to know your local authority and local chamber of commerce. Approaching them directly can lead to strong long-term relationships.
I am not implying that it is easy for small firms to win public sector work. There is too much bureaucracy and local authorities too often favour larger contractors, wrongly believing that their supposed wider skill set streamlines the procurement process. But moaning will get us nowhere.
In many cases SMEs stand a great chance of winning public sector jobs, but they have a preconceived perception they won't. This perception is infrequently based on experience, but on listening to the negativity and complaining of others in the industry. It is always going to be tougher for SMEs to compete with larger firms, but those that really want to undoubtedly can.
NO
Bola Abisogun, chief executive at consultant Urbanis and chair of the FMB's Procurement Group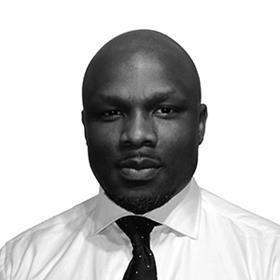 The simple truth is that construction SMEs are not winning their fair share of public sector work, as the FMB's recent report showed. Crucially, over half of those surveyed have seen their success rate fall over the past five years, which confirms what I already know as someone running my own construction firm - public sector procurement processes have become less SME-friendly and more inherently complicated in recent years.
One of the most frequently trumpeted issues is the overly bureaucratic pre-qualification process. I accept that PQQs serve a purpose in that they allow the client or clients to carry out an initial evaluation of potential suppliers, but what I do not accept is the requirement to continuously complete different PQQs depending on the client or their interpretation of what constitutes a PQQ.
The unreasonable length of some questionnaires and the often poorly-worded questions contained within do little to mitigate, let alone identify, any actual risk. At present, PQQs have a disproportionately negative impact on SMEs, as we have less resource to combat such high levels of bureaucracy. PQQ forms must be standardised and this should be done via the use of PAS 91 as a basis for all construction PQQ forms.
Another key barrier is the poor implementation of framework agreements. While I recognise that frameworks are here to stay, the processes governing their implementation and the use of them to deliver the works could be greatly improved. For instance, I know of many construction SMEs that are unjustly denied access to a framework due to their firm's turnover being "too low". A recent example, which was highlighted in the FMB's report, was of a local authority that will only allow an FMB member to tender for works of up to £100,000 in value, despite the firm having an annual turnover of £16m. This lack of common sense must end.
Opening up public sector procurement to construction SMEs is not about giving in to 'special pleading'. It is about maximising the potential of government spend and supporting local economies
Arguably, SMEs can form consortiums to increase their chances of winning public sector work, and I know of some firms that are making great use of this approach. However, for many construction SMEs, this is not a viable option. The associated legal and professional costs of setting up a consortium are often disproportionate to the value of the contracts they are collectively bidding for. Working as a subcontractor to the main contractor is not an option for all SMEs - micro-businesses in particular are simply unable to cope with the proposed (and in some cases ill-defined) contract terms and conditions, in addition to the lengthy payment terms.
The continued emergence of various client-approved supply chain engagement programmes (recognised, for example, by local authorities or NHS trusts) which SMEs are "encouraged" to join in order to be considered for work, actually creates unnecessary challenges for companies that simply want to participate on a level playing field. This is particularly acute within local authorities where local firms, despite their demonstrable track record of delivering similar work either locally or elsewhere, are often excluded without justification.
To dispel another myth, opening up public sector procurement to construction SMEs is not about giving in to "special pleading" or pandering to their so-called "victim mentality". It is about maximising the potential of government spend and supporting local economies - the use of local firms creates local employment opportunities and other demonstrable socio-economic benefits. Small firms are responsible for the vast majority of apprenticeship training in the construction industry, with 60% of apprentices being employed by micro-businesses, according to research by the CITB.
So it is clear that the falling success rate of construction SMEs when bidding for public sector work is down to some inherent problems stemming from needlessly bureaucratic processes and poor decisions. Lack of success for SMEs in general, and micro-businesses in particular, is not due to an unfounded aversion to working with major contractors or an unwillingness to adapt and innovate in terms of their approach.
I want to see government maximise the opportunities that can be created by procuring with construction SMEs.