The latest series of Building podcasts casts an ear over some of the jargon and buzzwords that have become ingrained in the construction lexicon. Jamie Harris helps translate the true meaning behind these terms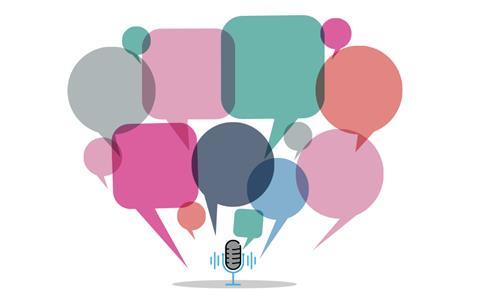 "Let's not get caught up in AR, VR, 'in the cloud', all those buzzwords," says Matthew Marson, head of smart places at WSP, in the latest three-part series of Building podcasts.
That is the problem with jargon: it becomes an easy shortcut for people in the know but then gets picked up more widely until it's so over-used that the original meaning is lost, the concepts become less defined and our understanding is less clear.
Marson is talking about how the word "smart" is increasingly being applied to buildings, often without justification. There is nothing new in applying technology to design, build and operate a building, so when can a building genuinely be described as smart? And has our obsession with whizz-bang technology led some of us to forget the needs of the end-user?
We ask similar questions of two other ever-present terms that have ended up meaning everything and nothing: "flexible workspaces" and "social value". JLL's Elaine Rossall looks at how big the flexible offices market is, where it originated from and how developers, designers and contractors tap into the latest trends.
Igloo Regeneration's Chris Brown was an early adopter of social value principles and has strong views on what works and what does not. He explains what embedding social value into your construction project practically entails, and how it gets measured.
Our conversations with all three experts in their fields have been slimmed down here for readers, but you can also listen to them in full podcast form.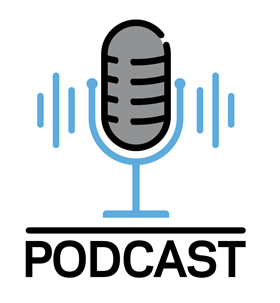 Building podcasts
Building podcasts are back for a fourth series. You can listen to the three "Behind the hype" episodes in their entirety, and trawl back through the podcast archive to find episodes on Chernobyl, construction cartels, digital champions and much more. You will find them all at building.co.uk/podcasts. Alternatively, you can subscribe using iTunes, Spotify, Stitcher or wherever you get your podcasts. Simply search for "Building podcasts".
Social value
Chris Brown, executive chair and founder, Igloo Regeneration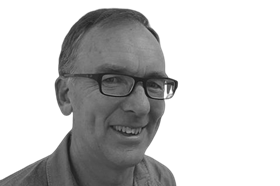 People started talking about public value in the 1990s. There was an understanding there were things other than financial outcomes that were important, particularly in public policy – that's how social value really took off.
A Conservative MP called Chris White piloted a private member's bill through parliament in 2012, which in January 2013 became the Public Services (Social Value) Act. He was trying to get public sector organisations to build social value into pretty much everything they did, but particularly when procuring services, with the idea that there were other things that they could buy at the same time.
The act doesn't apply to capital goods or the procurement of the developer, but now it has been used for five or six years in procuring services, we increasingly see the same kind of methodologies moving into the buying of capital works of construction.
A classic example of this is apprenticeships. If in the course of a local authority procuring it can get local people onto apprenticeships, that's a win for them. If it doesn't cost them any more, they're very happy. With construction, the costs tend to be a lot bigger than for services. They can make quite a lot of good happen by using the same social value ideas.
The industry has adopted this and created a methodology around it to turn social value into monetary terms. Social value measures for the built environment are pretty varied: they include job creation in the local area, site visits for school children and local residents, the number of voluntary hours to support social enterprises; the percentage of new buildings that achieve a high BREEAM rating, and embodied carbon reductions in CO2 emissions. These have monetary values attached in order for people to better understand how much social value they have generated.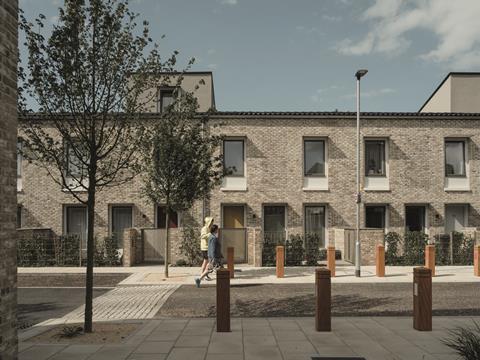 Monetary value
There is a degree of arbitrariness to how the monetary values are set. You can calculate that you have created hundreds of thousands of pounds of social value, but people don't really know what that number means. Social value is well-defined, but other things valuable to the local community don't get included. Social capital sounds similar to social value but it's completely different – it's about the relationships people in the community have with each other, such as looking after an elderly neighbour.
People are now recognising there is a competitive advantage from being good at social value. This idea of a license to operate and the need to be seen not to just be greedy, but to be doing good for the planet and good for society, is becoming increasingly important.
It is a lot easier to incorporate social value on big projects. On smaller projects, with apprenticeships for example, it can be difficult to move apprentices around with different subcontractors to complete their training.
Many of the social value measures are relevant to the contractor. But the team at the beginning of a project does need to think carefully if it is serious about maximising the social value output.
Flexible workspaces
Elaine Rossall, head of UK offices research and strategy, JLL, chair of the British Council for Offices research committee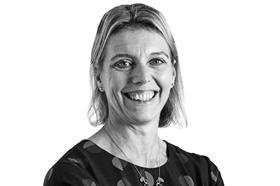 Flexible workplaces have been around for quite some time. If you think back to the late 1980s, we had Regus. It was the first provider of spaces – but the sector has evolved quite a lot since then on the back of the rise of freelancers and the self-employed, creating a very different way that people want to work. We don't want to work at home or in the coffee shop, we want to work together and collaborate.
The key changes in the demand for office space are being driven by a period of very low unemployment – companies are having to fight for the attraction and retention of talent. Organisations are looking for workplaces where people really want to work – you're seeing common elements in terms of breakout areas, collaboration spaces and spaces that enable activity-based agile working for flexibility in how and where their businesses work. These trends are moving into traditional office space as well.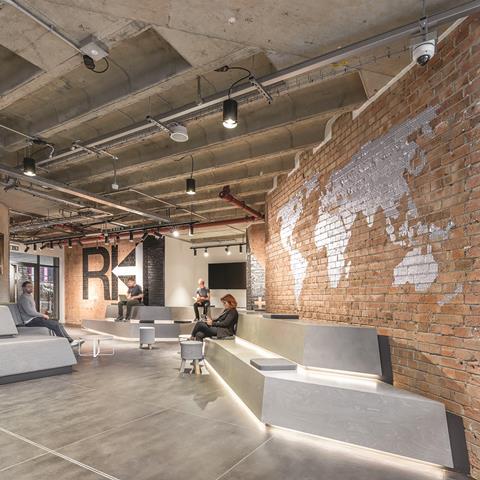 Tech sector push
This growth was initially driven by the tech sector, but other professions are now trying to attract and train staff from the tech world. Take the banking and financial services sector – many firms are moving into the digitalisation of their products. They want to attract tech-savvy individuals, which is accelerating change in how these companies work in their corporate space. Some bigger corporates such as HSBC and GSK are providing their own collaboration space and shared working spaces within their own offices.
Others, particularly at the bigger end of the spectrum, are putting flexible spaces in their buildings to encourage people to move away from their desks to collaborate with people from different teams within their existing office space. This is said to help facilitate a better understanding between departments as well as providing a platform to generate ideas.
Developers are looking at the landlord to provide a certain level of flexibility within that building, whether through the landlord providing flexible co-working space or leasing part of that space to a working provider. Some corporates are even demanding at least one floor for flexible providers.
Other companies use flexible space for what we call "swing space". If, for example, a company was fitting out its building, perhaps looking at a floor-by-floor or refurb, they might move a team out of one floor into co-working space while they refurbish that.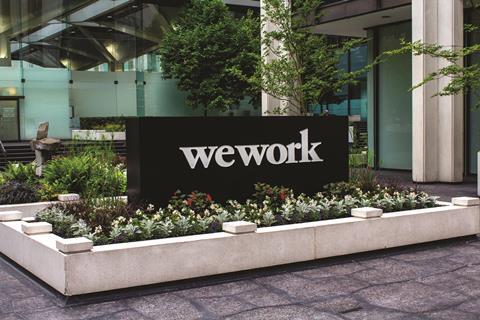 London leading
JLL estimates there is about 16.1 million ft2 of flexible space across the capital. That is still relatively small in scale – it's about 7% of the total stock – but is one of the highest penetration rates in Europe and across the globe. A co-working space opens every five days in London in comparison to every seven-and-a-half days in New York. WeWork and other flexible workspace providers are targeting bigger corporates – and to do that they are taking bigger units.
JLL's Elaine Rossall on Gensler and the British Council for Offices' report into the revolution in flexible and collaborative workspaces – and its impact on those who design and plan offices.

The Rise of the Flexible Workplace in the Corporate Sector is available to BCO members
Smart buildings
Matthew Marson, head of smart places, WSP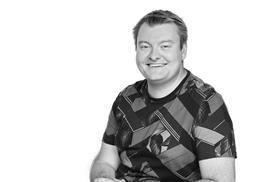 The phrase "smart technologies" came about when terminology was changing from machine-to-machine communication to the Internet of Things (IoT). The IoT is when a set of devices or machines can talk to each other across the internet – how those devices would use those connections to make decisions autonomously became smart. We've started to add aspects such as analytics and augmented reality, and "smart" has become a catch-all term for the application of technology and the built environment.
Initially, it was a normal systems control where you could give a device an IP address. The way it evolved meant systems could be connected and data could be transferred on a highly detailed level – we were able to enable machines to communicate with each other.
Beyond automation
Being smart is often confused with automation. Automation is not new and does not necessarily require cloud-based technologies to function.
People think you can buy smart technology off the shelf, but unless you're willing to have bespoke code it won't quite fit. It's like buying a suit – if it's not tailored to your body shape, that will be the difference between a good outfit and an excellent one. The golden rule at the start is to not even talk about tech. The software is not the hard part – anything is possible with technology – but saying what you want can be quite challenging.
It's vital to get the basics right first. We get too caught up in the hype, but haven't always got the fundamentals sorted. I would challenge organisations, particularly with a focus on zero carbon, to look at a set of analytics capabilities to whip their building management systems into shape. You can extract the data you've got from various machines across your building and upload it to a cloud scale analytics service.
You might want rooms to adapt to whether people are actually there. For example, when people book a meeting room and then never show up, you get ghost meetings. If a sensor in the room knows there is nobody present, the system can set back the heating, ventilation and air conditioning system, switch off the lights and re-release the space to the room booking system. Normal controls can probably do part of that, but the complication comes when you have to talk back to a room booking application.
Simple solutions
Sometimes you don't even need to fit fancy physical technology to create a smart environment. We created an app for a client where workers could vote for a change in temperature in their part of the building. It would pick the voter up on the beacons for their location and then talk straight back to the building management system. The client took the amount of time somebody had spent on the app voting for a change, multiplied it by their day rate, and calculated how much money had been lost by not getting the temperature right. It came to $2,000 (£1,535) a day.
If you know what services you want to deliver, why waste time creating an app when you can utilise one people already know? If you want to create an app for staff to order from your internal canteen, instead of making one yourself, which might be clunky, you can put it on Deliveroo – an app people already know how to use.