Leica Geosystems has made scanning 'easy and accessible' to people at every level
Winner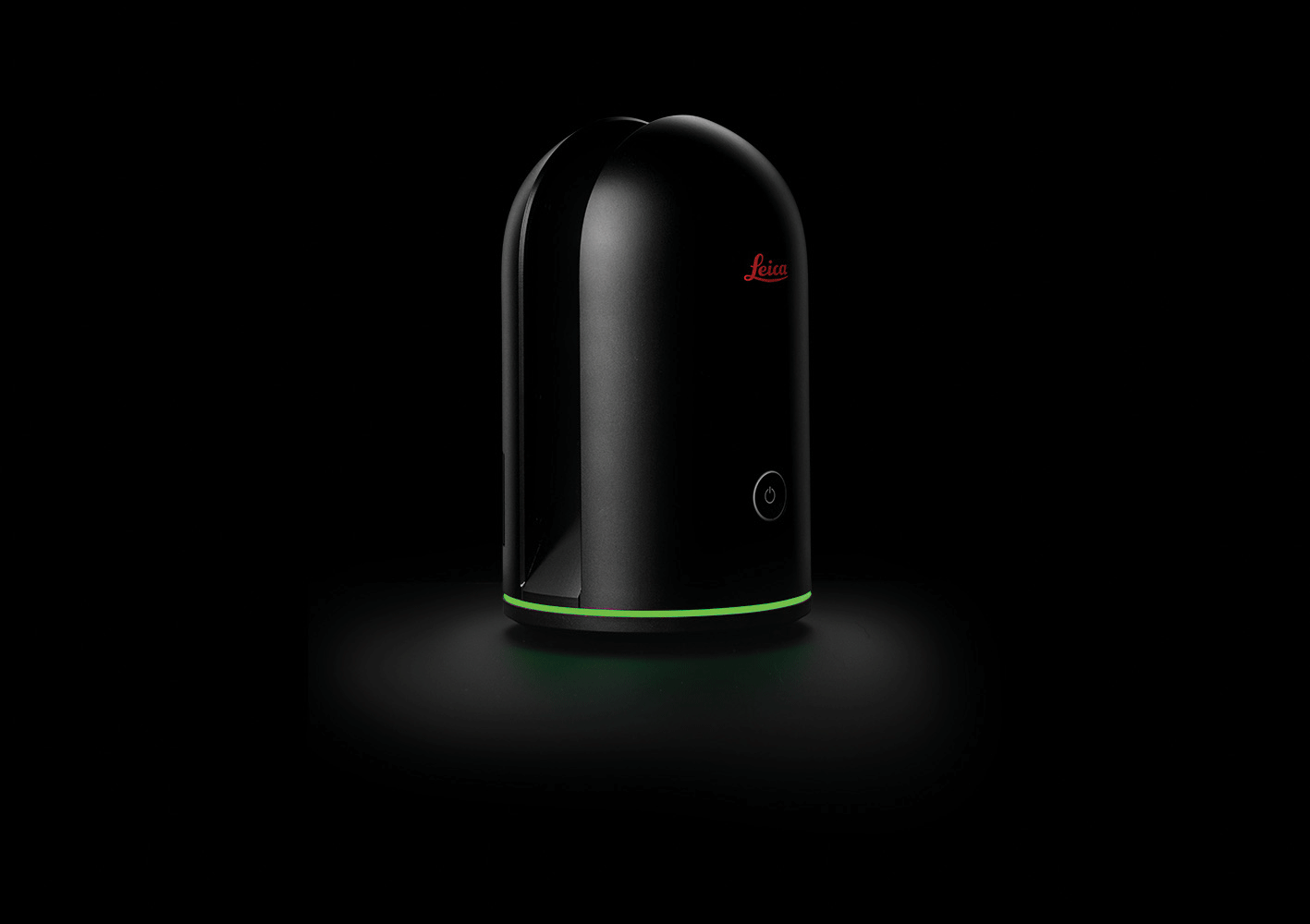 BLK360 Imaging Laser Scanner
Leica Geosystems
Leica Geosystems' BLK360 imaging laser scanner allows the user to capture a 360° image of their surroundings at the push of a button. The company claims that the device is the smallest, lightest laser scanning system in the world, weighing in at just 2.2lbs, and says that it allows users to capture a full reality image in less than three minutes, streaming data and thermal panoramic imagery directly to an iPad Pro.
According to the judges: "The Leica system is a great solution and they have made scanning easy and accessible to people at every level."
RUNNERS UP
Bathroom pods
Offsite Solutions
Offsite Solutions provides bathroom pods for student accommodation and, while the pods can be installed by a main contractor, the firm can also install and reassemble its demountable bathroom pods itself. It provides a site visit ahead of first delivery and is present on site when its products are delivered. It also returns at regular intervals to ensure that pods are being fitted properly and there are no problems. Recent projects include two schemes in Newcastle delivered by Interserve, as well as an ongoing Vinci office-to-student resi conversion in Bristol.
Bi-folding door systems
Solarlux Systems
For more than 30 years, Solarlux says, it has been the market-leading manufacturer of bespoke bi-folding doors in terms of design, quality and technology. The family-owned company designs and manufactures all of its products in its factory in Lower Saxony, Germany. The system comes in two variants: Ecoline, with an entry level specification, and the advanced version Highline. The company says it is the first aluminium bi-folding door on the market which can meet Passivhaus standards.
Built-in air brick
Mousemesh
MouseMesh Built-in air brick, designed to prevent rodent infestation, is relatively new to the market and is currently in the process of having patent granted from the EU, which will automatically trigger a UK patent. The firm has already sold the product via its website to housing associations for new builds and privately, to individuals, for extensions.
OSO Delta
OSO Hotwater
OSO Delta is the only indirect water heater with A-rated energy efficiencies in capacities up to 300 litres. The rating is achieved through minimisation of standing heat losses by using vacuum insulation panels combined with fourth-generation foam insulation. According to OSO, Delta is more than 25% ahead of its nearest competitor at the best-selling 210L size and more than 30% ahead for the 300L capacity.
Rhino systems range
Sayfa Systems
According to the company, Sayfa Systems has used its extensive experience on site and in construction safety to develop the Rhino Load Deck work platform and the Rhino Trestle and Handrail system. Combined, the systems allow for safe working at heights of up to 4m. A minimum of material is used to keep the weight of the products down without compromising safety.
SmoothRide
Topcon
Topcon's SmoothRide system is a collection of hardware and software technology brought together to make road infrastructure projects safer, quicker, easier and more cost efficient. The system aims to deliver the smoothest surface possible, while efficiently managing the quantity of material needed for each project, the company says. The technology works by improving the workflow in five key areas of the paving process: scanning, designing, milling, paving and compacting.
Supafil Frame
Knauf Insulation
Knauf Insulation worked with off-site construction specialist Stewart Milne Timber Systems (SMTS) to develop an automated process for producing pre-insulated panels. The unbonded, blown-in glass mineral wool insulant is designed to raise off-site build standards by offering greater control, improved installation quality and enhanced insulation performance.