Read about the winner and shortlisted entries for this year's Building Performance Award
Winner: Unit E, Premier Park, Park Royal
Entered by Hollis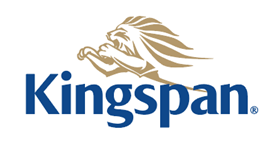 Hollis' refurbishment of the 43,036ft2 Unit E at Premier Park in London included complete remodelling of the layout and the addition of a first floor. The firm implemented a wide range of innovative sustainability measures and initiatives that ultimately helped the building achieve net zero carbon, Building Regulations Part L compliance and BREEAM Excellent certification. Other aspects that enhanced the health and wellbeing of the building's end users included energy efficient LED light fittings throughout, an air-source heat pump heating and comfort cooling system, mechanical ventilation heat recovery (MHVR) up to 85%, and carbon dioxide sensors within the MHVR units to regulate fresh air supply based on carbon dioxide levels within the building. Reclaimed and reused materials were used within the project.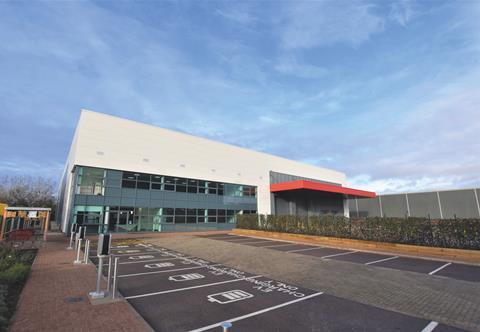 Runners-up
1 London Wall Place
Entered by Aecom
Early engagement of the design team allowed client Schroders to influence the form and servicing of its new headquarters building at 1 London Wall Place. Aecom, along with interior architect TP Bennett, worked to ensure changes were made early in the design phase of the base build to allow integration of smart building control systems and analytics, and to reduce waste. The soft landings process has been used to gather feedback and act upon it to improve all aspects of the building's performance. At an occupant level, hot and cold complaints were investigated and resolved, aided by detailed sensor and monitoring information. Feedback from specialist staff was gathered to improve lighting levels and control functionality. All services systems were reviewed to improve performance and efficiency.
Passivhaus social housing for Powys council
Entered by Pave Aways
Pave Aways was appointed to deliver four two-bedroom bungalows as well as one three-bedroom and two two-bedroom houses in Sarn, a small village in mid Wales. The scheme is Powys county council's first social housing development to achieve Passivhaus status and the first Passivhaus homes Pave Aways had built. The properties have an EPC rating of A, in excess of the B standard required by the council, with the energy required to heat these homes being a fraction of the cost of heating those built to meet standard building regulations. The properties were also built with a mechanical ventilation heat recovery system to use excess heat from the bathroom and kitchen to warm the properties, reducing heating bills. The timber frames were locally sourced to cut down on transport emissions.
The Underwood
Entered by Fuse Architects
The Underwood in south-east London showcases how net zero affordable housing can be delivered on time and to budget. The client brief was clear from the outset that fuel poverty for its rental tenants was a significant issue, so the houses needed to ensure that fuel bills would stay below £200 a year. Moreover, Greenwich council requires all new houses that are delivered on its behalf to be net zero carbon. Fuse Architects used MMC structural insulated panels for internal wall construction, bolstering the walls' thermal performance. Triple-glazed windows were also included. Air-source heat pumps for the heating and hot water and mechanical ventilation heat recovery were implemented to reduce the amount of heating required in the homes.
Trafford and Eccles social housing energy upgrade
Entered by Knauf Insulation / Knauf Energy Solutions
Knauf Insulation and Knauf Energy Solutions have undertaken two pilot projects to measure real energy performance which have combined accurate measurement and artificial intelligence technology with a subsequent quality-controlled retrofit of mineral wool insulation. The first project was the upgrade of the thermal performance of 28 homes on a 1970s social housing estate run by Great Places Housing Group in Trafford, Manchester. Early investigation showed the existing insulation had been incorrectly installed and had degraded. The second project took place in Eccles, Salford, on 12 houses that had been built to Building Regulations Part L1A in 2014. Sensors measuring energy usage were used to benchmark the thermal performance of the homes on both estates before commencing quality-controlled refurbishment programmes using Knauf Insulation products.