Leader of the Labour party responds to Building's manifesto aims

As part of Building's Agenda 15 campaign to persuade politicians to adopt policies that will help construction to help the UK economy, Building has put our manifesto aims to the main Westminster parties and given each party leader the opportunity to respond, in an open letter to Building's readers. Here, we hear from Labour leader Ed Miliband.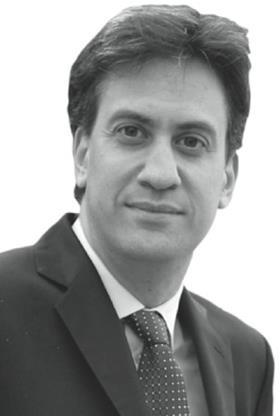 "Britain's building industry deserves the support and certainty that firms need to grow and thrive so that they can create more secure and better paid jobs across the country.
I believe that Britain only succeeds when working people succeed. This means unleashing the potential of British business to grow and create well-paid jobs in a broad range of sectors and across the country.
For too long successive governments have ducked and delayed the vital decisions we need to take for the long term. As a country we have got to stop kicking big decisions into the long grass.
That is why Labour has a better plan for construction and infrastructure in this country.
In our first Queen's Speech after the election we will act. As Building magazine recommends, we will establish an independent National Infrastructure Commission to identify our long-term infrastructure needs, from energy to flood defences and transport. We have also set out 10 national infrastructure goals which Britain should achieve over the coming decades.
And under the Tories, Britain is not building enough new housing to meet current and future need. Britain is in the midst of the biggest housing crisis in a generation. The gap between the number of homes being built and the number of homes people need is unprecedented - over 100,000 each year. If unchecked, the overall gap between housing supply and need is set to rise to 2 million by 2020.
That's why the next Labour government has a better plan for housing. We will get at least 200,000 homes a year built by 2020, providing up to 230,000 jobs in construction.
And we will support the building industry by transforming vocational education in our schools and colleges, so that young people who don't go to university are no longer part of "a forgotten 50%". This means working with businesses and schools to deliver a revolution in apprenticeships and technical degrees, giving young people new routes into well-paid and secure jobs.
Britain's building industry also needs the certainty of a government that backs small businesses. Labour will cut and then freeze business rates for over 1.5 million small business properties, and we will ensure Britain has the most competitive corporation tax rate in the G7.
Labour will devolve power and funding worth at least £30bn over five years to city and county regions across England, including employment support, transport and housing, skills and business support. We will create more Combined Authorities, bringing together groups of local authorities to work in partnership to tackle the chronic problems of poor skills, infrastructure and economic development, and we will allow Combined Authorities to retain 100% of additional business rates raised through growing businesses in their region.
Labour will also return Britain to a leadership role in Europe and not put at risk the firms and jobs that rely on our biggest export market. Labour's plan is focused on creating more better-paid, secure jobs to support aspiration, boost long-term investment and encourage innovation, and help Britain pay its way in the world.
But to be pro-business, you have to be pro the people who work in them. That is why we will launch an inquiry into blacklisting in the construction industry to examine the unanswered questions which remain.
Supporting our building industry and the businesses which rely on it is vital to boosting growth and productivity in a way which raises living standards for the many, not just a few at the top. That's why it is a key part of Labour's better plan for this country."
Ed Miliband MP, leader of the Labour Party