The Building Safety Bill, ushering in wide-ranging reforms for how residential blocks are built and maintained, has drawn both criticism and praise since its publication this week. So when will the measures be implemented?
The Building Safety Bill, which runs to a formidable 208 pages, arrived on Monday and is being talked about by ministers as a landmark piece of legislation.
The government says the complex bill will "create lasting generational change" to the way residential buildings are constructed and maintained.
Proposals include a new building safety regulator with the power to remove products from the market, a requirement for developers to remain members of a New Homes Ombudsman Scheme, a retrospective right for leaseholders to sue developers for up to 15 years after a home is completed, and a legal requirement for building owners to explore alternatives to passing remediation costs on to leaseholders.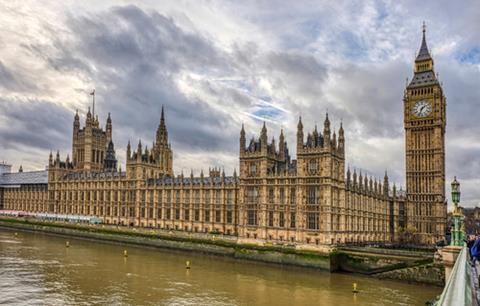 There are measures to ensure there are clearly identified people responsible for safety during the design, build and occupation of a high-rise residential building and a gateway point system to ensure building safety regulatory requirements are met at different stages of the planning and process.
Now the bill has been published, what will happen next? Here we look at the likely steps over the next few years.
This summer
The bill had its first reading on 5 July, meaning its title was read out in parliament but it was not debated. The date of the second reading has been set for 21 July, meaning there will be a short amount time for the topline principles of the bill to be debated ahead of the summer recess on 22 July. However the bulk of the parlaimentary debate and the detailed scrutiny of the bill will have to wait until September.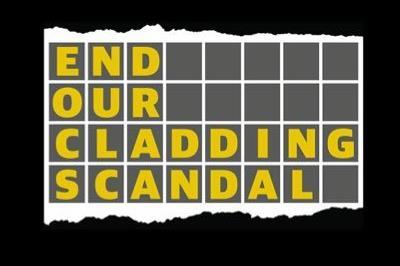 This means campaigning organisations, trade bodies, industry figures and politicians have the summer to refine their arguments and prepare their lobbying strategies to try and influence the bill.
Expect to hear quite a bit about the issue of whether the bill sufficiently helps leaseholders. There may also be more on concerns about the impact of increased compensation claims on the building industry, while housing associations are likely to continue their call for changes allowing them greater access to the government's £5bn Building Safety Fund.
Suggestions for the shape of the Building Safety Regulator, the regulation of building products and the operation of the New Homes Ombudsman Scheme are also likely to be made as teams of lawyers and experts get to grips with the proposed legislation.
From September
This is the time for more detailed debate and scrutiny.
Labour has made it clear that if more is not done to help protect leaseholders from costs it will seek to change the bill with the help of rebellious Conservative backbenchers, some of whom will have had a lot of correspondence with affected constituents.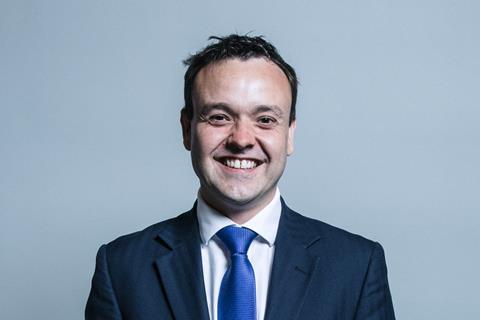 Lucy Powell, shadow housing secretary, has criticised the proposal to extend the time period for compensation claims for defective building work from six to 15 years, saying it will "bring little relief to homeowners as those already in the scope of the deadline have found barriers to mount legal action too high and costly, and outcomes ineffective". Powell has said the government should instead establish a building works agency to find, fix and certify buildings with leaseholders protected from costs.
Powell said the party will attempt to defeat the government, building on the "big cross-party consensus" from the Fire Safety Act rebellions earlier this year, which saw 31 Conservative MPs vote for more protection for leaseholders.
Conservative Stephen McPartland, a Stevenage MP who was a ringleader in the rebellions, is understood to already be in discussions over possible amendments to the Building Safety Bill. He has not revealed exactly what kind of amendments he would push for but this week he suggested that making developers pay up through levies could be one solution. He also suggested removing VAT on remediation bills and controlling insurance costs through a government-backed indemnity could help leaseholders.
The government may also face a struggle in the House of Lords, where it was defeated over the Fire Safety Act. Lord Richard Best, a crossbench peer with a history of tabling successful amendments to change housing legislation has indicated he will be looking at whether the New Homes Ombudsman has "real teeth".
Royal Assent
The government has said it anticipates the bill receiving Royal Assent around nine to 12 months after its introduction.
This suggests the legislation, if it survives, will come on to the statute book and become the Building Safety Act between April and July next year.
Within 12 months of Royal Assent
The government has made it clear that some measures will come into effect earlier than others and has identified several that it believes can be put into operation within a year of Royal Assent, so before April and July 2023, roughly.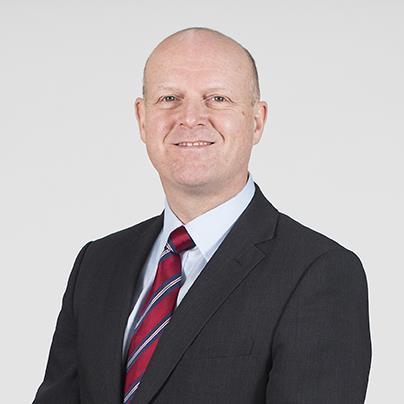 One such area of the bill which will be put in place earlier is the requirement for the new regulator to establish a residents' panel. This panel must include higher risk building residents and 'relevant other persons' that the regulator deems appropriate. The decision on who is deemed appropriate to sit on the panel may well turn out to be contentious but in an explanatory note to the bill, the government says it can include owners of flats who are not occupying the property and groups or organisations representing residents. The panel must be consulted by the regulator before it issues guidance.
The aforementioned measure to give residents a retrospective right to pursue compensation for defective works 15 years after completion is also expected to come in within a year of royal assent, via a change to the limitation period in the Defective Premises Act. Expect lawyers working for developers to start gearing up at this time.
The regulation of construction products will become much more stringent under the legislation. The act will create additional powers to ensure all construction products marketed in the UK will fall under a regulatory regime and not just those where a European Union harmonised standard has been adopted. This will allow a national regulator for construction products, being established within the Office for Product Safety and Standards, to withdraw products. Other powers expected to come in at this time include the Secretary of State being able to place products on a statutory 'safety critical' product list.
The government has promised the act will "ensure there are clearly identified people responsible for safety during the design, build and occupation of a high-rise residential building." With this in mind the act will bring in several changes to the Regulatory Reform (Fire Safety) Order 2005, so that "responsible persons" are more clearly identified and that they record their fire risk assessment in full.
The Architects Registration board will be given the power to monitor the competence of architects and strike off those who fails to meet the required standard of competence.
12-18 months after Royal Assent
By 18 months after the bill has received Royal Assent - around October or November 2023 - most of the provisions should be in place.
A targeted developer levy which will apply when developers seek approval to build certain types of high-rise residential buildings, should come into force. The full details of this levy, including the amount it will be set at, will be revealed in regulations closer to the time.
The Building Safety Regulator will be required to set up two new committees to "help it perform its functions". This includes a Building Advisory Committee to replace the Building Regulations Advisory Committee to give expert advice to the regulator on matters connected with "most of its building functions." A committee on industry competence will also be set up around this time which must including monitoring industry competence and facilitating its improvement, advising the Building Safety Regulator and others about industry competence and providing guidance on industry competence. Definitions of what constitutes 'competence' will likely be a talking point.
Building owners will have to explore alternative ways of meeting cladding remediation costs before passing them on to leaseholders, and a building safety charge will come into force.
Gateway points, designed to ensure building safety regulatory requirements are met at different stages of the design and construction process will come into effect, for high-rise blocks. These include the Health and Safety Executive becoming a statutory consultee before planning permission is granted and applications being required to include a fire statement.
Prior to construction, an application to the Building Safety Regulator containing the full design intention must be submitted, replacing the 'deposit of plans' stage in the planning process. Construction can't begin until the Building Safety Regulator is satisfied the plans meet building regulations and do not contain "any unrealistic safety management expectations". Duty holders will also have to submit information to the regulator to demonstrate how their proposals comply.
Developers must create, hold and maintain a golden thread of information which will "ensure that the right people have the right information at the right time to ensure buildings are safe, and building safety risks are managed throughout the building's lifecycle." This must be handed over to the regulator as part of the third 'gateway'.
A swathe of mandatory reporting and registration requirements will come into effect around 12 to 18 months from enactment. This includes mandatory reporting to the new Building Safety Regulator of prescribed fire and structural safety occurrences; mandatory registration of building inspectors and building control approvers and mandatory registration of occupied high-rise residential buildings with the Building Safety Regulator.
New duties on building owners to manage building safety risks, including duties to engage with residents, will come into effect. This includes an obligation to produce and keep up to date a Residents' Engagement Strategy setting out how they will create opportunities resident participation in decision-making about their building. In turn, residents will have a legal obligation to comply with requests for information from the accountable person and to not act in a way that creates safety risks.
The secretary of state will be given further powers to regulate products included on the 'safety critical list' of items that could cause death or serious injury if they fail. An explanatory note to the bill said: "The type of requirements which can be imposed include, amongst other things, the requirement for a declaration of performance; the provision of information, including information about risk; a requirement for the monitoring, assessment and verification of product performance; the taking of corrective action; recording and investigating complaints; notification of risks to relevant authorities and co-operation with relevant authorities".