Here are some firms, people and government figures to keep an eye on
Firms to watch
Aecom
All eyes will be on the £3.8bn turnover giant to see how it deals with Davis Langdon, an "Aecom company" since last summer. The parent firm insists that, notwithstanding all the talk of integrated services and management consultancy, DL will still be able to offer the traditional quantity surveying and project management for which it is famed. Some clients have yet to be convinced about this. And for how much longer will it be called Davis Langdon? Meanwhile, you wouldn't bet against further acquisitions by the ever-hungry US firm.
CH2M Hill
Another big US engineer with its eye on the UK, CH2M Hill is smarting from being beaten to a deal for Scott Wilson by URS. The firm is understood to be still on the lookout for an acquisition to strengthen its foothold in the UK market, particularly since its role on the 2012 Olympics site - its major contract in the UK - is entering its final stages.
Bam Construct
Bam has been quietly moving up the league tables of work won over the past year - and has been gaining an enviable reputation with clients. Expect to see it challenging the likes of Bovis, Mace and Sir Robert McAlpine for the most sought-after schemes.
EC Harris
The consultant has staunchly defended its independence, but its ambition to grow to a size where it can float on the stock exchange in 2013 looks under threat after turnover dropped by 18% last year. The firm remains bullish about its prospects, but it's fair to say these would be significantly enhanced were it to snap up a sizeable rival.
Lend Lease
There have been some seismic changes at the developer and its contracting arm, Bovis, over the last few months, including the exit of Bovis chief executive Nick Pollard and the uniting of the contractor with other parts of Lend Lease's European, Middle East and African businesses under Dan Labbad. There is bound to be more change this year. With Labbad due to finalise his strategy for the company soon, expect Lend Lease to come out with a clear statement of intent for the future direction of its UK contracting arm.
People to watch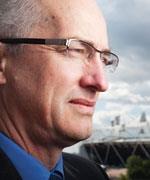 David Higgins
Chief executive, Network Rail
Many people will be watching to see what impact Higgins, former chief executive of the Olympic Delivery Authority, makes in his new role after a tough year for the rail body in 2010, culminating in an inquiry into the misuse of public funds.
Angela Brady
Incoming president, RIBA
The director of London-based Brady Mallalieu Architects, and the second female president of the RIBA, will take over from Ruth Reed in September. The Irish architect is expected to promote sustainability and diversity.
Mark Whitby
Director, Davies Maguire + Whitby
The former chairman of Ramboll Whitbybird retired in 2009 before coming back with all guns blazing last year with a new firm where he hopes to stick to what he enjoys: "I want to get back to engineering, be at my desk with a pencil."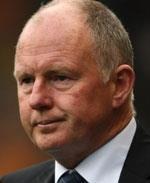 Steve Morgan
Chairman, Redrow
It will be interesting to watch Morgan go head to head with old rival Tony Pidgley at Berkeley Group.
Tony Carey
Former director, Berkeley Group
Carey's departure from Berkeley in the summer, after 17 years at the firm, was a huge surprise. While he may have fallen out with former colleagues, most think he will not be out of the game for good.
Mark Reynolds
Deputy chief executive, Mace
Reynolds is the anointed successor to chief executive Stephen Pycroft. Reynolds' job at the Olympics is winding down, so could the succession happen this year?
And in government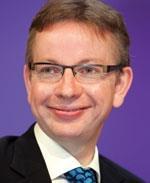 Michael Gove
Whether the education secretary can redeem himself after his bungled scrapping of the £55bn Building Schools for the Future programme will depend on his plans for school building, due to be unveiled early this year.

Eric Pickles
Communities secretary
Eric Pickles' Localism Bill, published just before Christmas, is a make or break deal for housebuilding. If approved, it will mean the end of centrally monitored targets and the abolition of the regional planning system. The industry will hope the bill will help housebuilding recover from its current record low levels.
Grant Shapps
The housing minister will come under intense scrutiny while the Tories' overhaul of housebuilding policy is implemented. Shapps has also pledged to cut red tape, and has begun with design standards that were to be introduced by the Homes and Communities Agency. But the industry is pressing for swift clarity on other measures.