Michael Bichard was once tipped as a cabinet secretary but was passed over for being too much in favour of shaking things up. So what does his appointment mean for the RICS?
The Royal Institution of Chartered Surveyors (RICS) has appointed Michael Bichard, a former senior civil servant, to lead a major external review into its governance and future purpose.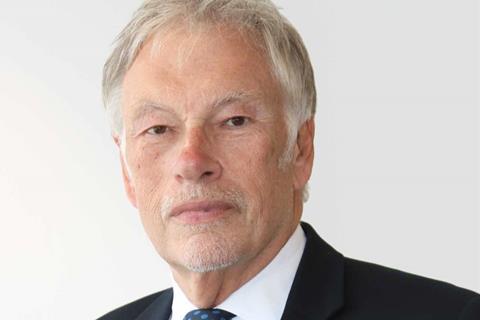 A job posting for the role in October asked for applicants who have an "impeccable personal reputation" with "substantial demonstrable senior leadership experience" - and it has served up a true giant of the civil service world.
>> RICS governance scandal: Coverage all in one place
Here are five things you should know about the man who has been tasked with setting the future direction of one of the most influential professional institutions in the construction sector.
He was a reforming permanent secretary
Bichard was a permanent secretary of the former Department for Education and Employment under John Major and Tony Blair, and was once tipped to be a cabinet secretary.
He oversaw some major changes to education policy, including the establishment in 2001 of the Learning and Skills council, a non-departmental body responsible for funding further education in England.
He gained a reputation as an agitator in Whitehall who wanted to shake up and modernise the stale civil service machine which had developed under Thatcher and Major.
When Blair came to power in 1997, Bichard showed him a powerpoint presentation on how the civil service could be modernised.
It was reported at the time that Blair ignored the suggestions, and later rejected Bichard in the selection of a new cabinet secretary in favour of the easier to handle Robin Butler.
He led an influential Whitehall think tank
Bichard was the first director of the Institute for Government, an independent think tank set up in 2008 that provides research and analysis into how the government can be more effective.
Under Bichard's leadership during the tail-end of the New Labour years under Gordon Brown it became influential in recommending reforms to the civil service.
More changes came after the Coalition government's spending review in 2010, which led to deep public spending cuts and forced government departments to try to do more at less cost.
In its Transforming Whitehall report the think tank looked at how departments were coping with all the change - while Bichard expressed the view in 2010 that a complete overhaul of governance structures in response to failure is "tempting" but rarely effective.
Instead, he said that the response should be to "look at the business model, redesign the service, and then look at the structure and decide whether it's fit for purpose."
He is in favour of giving more power to non-executives on government boards
In an opinion piece in April, Bichard wrote that non-executives sitting on boards for government departments should be allowed to discuss policy.
The boards, which are chaired by secretaries of state and include other ministers and officials, are currently limited by guidance that stops them from discussing strategy and policy development.
Bichard said that scrapping this rule would allow non-executives to "take on a powerful and much more useful role in improving the planning and execution of the government's policy intentions."
The Levitt report found that the financial report at the centre of the RICS scandal had been withheld from the non-executives on the institution's governing council for over seven months.
Levitt said that the scandal had blown up because of a "power struggle", heightened by a lack of clarity about the responsibilities of senior people at the RICS - something Bichard will seek to address.
He led an inquiry into the Soham murders
In 2004, Bichard was appointed by David Blunkett, his former boss at the Department of Education and Employment, to chair an inquiry into the 2002 murders of two 10-year old girls in Soham, Cambridgeshire.
He was tasked with investigating how the vetting system had allowed the convicted murderer, Ian Huntley, to work as a school caretaker despite a long record of sexual offences.
The inquiry criticised the police for its handling of data on Huntley's criminal allegations, which had been deleted because it had not led to any convictions.
Bichard's recommendation for the introduction of a mandatory registration scheme for people working with children led to the establishment of the Independent Safeguarding Authority.
He is friends with shoe designer Jimmy Choo
After leaving the civil service in 2001, Bichard was appointed rector for the then London Institute, which later became the University of the Arts London.
The change in career brought a new circle of unexpected friends, among them high-end shoe designer Jimmy Choo. "The fact that I can now say Jimmy Choo is a friend is just wonderful", he said in 2008.
Bichard's foray into the arts world continued in 2007 when he got the job of chairman of the Design Council, a charity set up by the government in 1944 to champion good British design.
He used the position not just to promote well-designed consumer products, but to talk up the role that design can play in improving public services and governance structures.