Next month's Budget will be accompanied by a new government construction strategy, but have the aims of the current one – making huge savings through smarter procurement and technology – got anywhere near to being realised? Jamie Harris reports

What they never do before they issue yet another strategy is to assess the impact of the current strategy. It is about delivering £1.7bn worth of efficiency in government procurement – has it been realised?"
It is a good question, and one that Rudi Klein, chief executive of the Specialist Engineering Contractors' Group, would like someone in Whitehall to answer. That £1.7bn figure he mentions was the efficiency savings the government back in 2016 forecast it could make in the course of the parliament. The vision was for construction's biggest client to make efficiencies on a huge scale through a series of measures including smarter procurement and better use of technology.
Has any of this activity made a difference?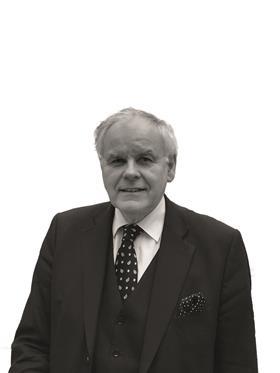 The central aspirations of the 2016-2020 strategy were for public sector bodies to lead the way in procuring offsite components for projects, involving the supply chain at an earlier stage, improving payment terms, adopting BIM, diversifying the workforce and decarbonising buildings. Ultimately, the hope was government could steer the sector away from being driven by lowest cost and to refocus it on providing better value for money.
Key industry players backed the plan and in the intervening years we have seen a plethora of collaborative initiatives between industry and government all aimed at modernising a sector which lags behind in terms of investment in research and development and with a reputation for poor productivity. But has any of this activity made a difference?
Evidence of the government tracking progress against its £1.7bn target is hard to find, but the messages coming from Whitehall suggest there is some disappointment in the progress made. Last month the government's chief infrastructure director, David Hancock, said the new construction strategy to be unveiled with the Budget will have to address the same issues which have plagued the UK construction industry for decades. Pointing to key objectives in the 2016 strategy he said: "Tell me that that isn't what we still need to do. And the thing is, we're not doing it."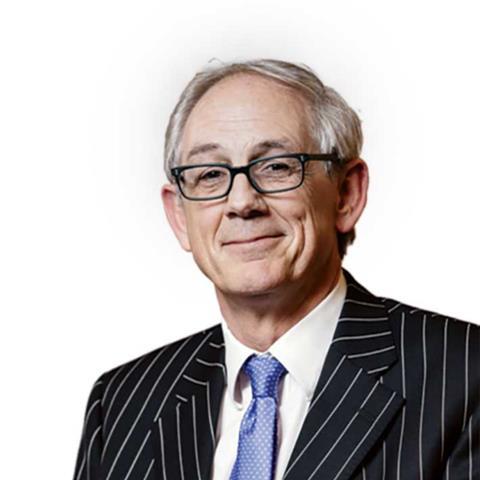 It is hardly a ringing endorsement of the last strategy, but is it entirely fair? Here we look back at what has been achieved so far, and where there is more work still to do.
Digital strides
The sector has been desperate to modernise over the past decade, and the strategy backs this desire by pinpointing construction's digital capabilities as a major driver in productivity. Supporting the plan to upgrade the sector's capability, government set up bodies such as the Construction Innovation Hub and the Centre for Digital Built Britain, both of which set out to develop digital technologies for construction to take advantage of. Both are backed up with significant public sector funding – upwards of £70m – with millions more being offered to forward-thinking R&D consortiums through its Innovate UK body.
NBS indicates that three-quarters of the industry now use BIM on projects
"I'd give it [the strategy's progress] a seven out of 10," says Simon Rawlinson, head of strategic research and insight at Arcadis. "There is a stronger sense of momentum, largely thanks to innovation intent. I think they've outperformed in this area."
The same can be said of BIM. Level 2 BIM became mandatory for use on all public sector construction in 2016, and in the four intervening years the sector's understanding has moved on. Annual surveys by construction specification body NBS indicates that three-quarters of the industry now use BIM on projects. Says Rawlinson: "You could argue that there's less talk about BIM now – it has become more of a 'business as usual'."
Although the progress achieved is welcomed, anecdotal evidence suggests that in practice it is only the leading players in the sector that are embracing the latest innovations. "Most of the architects I speak to have the computer packages; most are not using them," says Noble Francis, economics director at the Construction Products Association. "Major firms may use BIM Level 2 but 86% of the activity and employment in construction is by the supply chain, specialists and SMEs."
Government Construction Strategy 2016–20: key aims
The strategy sets out the government's plan to develop its capability as a construction client and act as an exemplary client across the industry.
It said that its aim to drive increased productivity would help bring efficiency savings of £1.7bn over the course of the parliament.
The strategy outlined several objectives that would achieve these savings, including:
Increasing the use of digital technology, including BIM Level 2
Deploying collaborative procurement techniques which enable early contractor and supply chain involvement, develop skills capacity and promote fair payment
Driving whole-life approaches to cost and carbon reduction across construction and maintenance of public sector buildings and infrastructure.
Offsite
The government has also been ambitious in promoting offsite technologies in construction. In the 2017 Budget it announced that five of its departments would adopt an offsite-first approach. The government even appointed a champion for modern construction methods in Mark Farmer, a key player in pressuring the sector to improve itself. And the Department for Education has backed a consortium, Seismic, to develop standardised offsite methods to construct hundreds of school buildings a year.
In 2019 a House of Commons select committee recommended that government should "aggregate demand for MMC [modern methods of construction] products and bolster domestic supply chains".
Towards the end of 2019 the government announced £38.2m of funding for local authorities to invest in modern methods of construction. It is also set to launch a new centre of excellence for MMC across the north of England to boost construction of new homes.
Farmer told Building last year: "The government has shown clear intent in the past two years to help move the dial, including the presumption in favour of MMC set down in 2017 covering direct government departments and the increasingly muscular approach being taken by Homes England to improve homebuilding productivity and quality."
We have been doing it for 10 years, spent hundreds of millions on offsite manufacturing facilities and we still get government officials saying 'we're investigating'

Stewart McIntyre, Laing O'Rourke
But despite the clear ambition, take-up in new technology is still lacking across public sector work. Last year three of those five government departments procured no contracts at all with an offsite component. And, in response to the select committee, the government said that there were no plans to carry out its recommendations.
Several in the industry have criticised the government's cautious pace on offsite. Laing O'Rourke's finance director Stewart McIntyre told Building last week: "Ministers are still saying they are researching the impact of offsite. We have been doing it for 10 years, spent hundreds of millions on offsite manufacturing facilities and we still get government officials saying 'we're investigating'."
Procuring progress
Another area where government has sought to make changes is in its collaboration with construction and procurement. The strategy set out to use new models of more collaborative construction procurement as a way of reducing inefficiencies on projects, moving away from cost-led procurement to other methods, such as integrated project insurance (IPI) and two-stage open book. Both are designed to facilitate early supply chain involvement, reduce risk and increase value. IPI ensures all project team firms are jointly liable.
Impressive pilot schemes, such as at Dudley College in 2015, which was the first UK construction contract to use IPI, have shone a light on where gains could be made. "Some departments, such as the Ministry of Justice, have been good at procuring not just on cost, but on value," explains the CPA's Francis.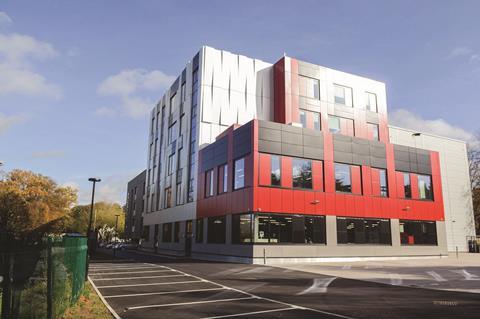 But Rawlinson at Arcadis says that beyond pilot schemes that were already under way, application of these models is limited. "It doesn't feel as if it's been an area where government has changed the way the market operates," he says.
This, explains Francis, is down to the government's failure to shift its focus from construction cost and efficiency to longer-term value and quality. Little has been done to encourage widespread change in procurement across all government departments. "Government has all the tools to procure based on value rather than cost, such as balance scorecards, but the incentives are still for the person responsible for signing the project off to go for the cheapest or second cheapest."
We've not seen a dramatic change. We're still seeing traditional procurement in place

Rudi Klein, SEC Group
"Early involvement cuts costs, because suppliers know all about costs ­– but this happens rarely," says SEC Group's Klein. "It's unusual on government projects to have early supply chain involvement to inform the design outcomes, to inform the costs, to inform the planning process. It's critical." A big problem for Klein is that there is no body to actively police the way departments are procuring work. "There just isn't the resource to implement any of this, even though it is set out as policy."
Klein is surprised that construction has not seen significant procurement reform since the collapse of Carillion two years ago – a firm reliant on its outsourced subcontractors. "You'd have thought that we would have seen some urgency about radically changing our procurement approaches," he explains. "But we've not seen a dramatic change. We're still seeing traditional procurement in place – where you procure from a tier 1 contractor, usually at the lowest price, and then everything gets outsourced."
Cutting through the paperwork
Construction initiatives and policy documents published by government departments can seem unwieldy – many of them overlap in timeframes and set out plans to combat similar issues. Here, we try and simplify things:
UK Industrial Strategy (published November 2017 by the Department for Business, Energy & Industrial Strategy – BEIS)
Aims to boost UK productivity through investment in skills, industries and infrastructure
Construction 2025 (published July 2013 by the Department for Business, Innovation and Skills)
A joint strategy from government and industry targeting 33% cost reduction, 50% faster delivery and 50% lower emissions on construction projects. Part of the UK Industrial Strategy. The Government Construction Strategy operates within the context of Construction 2025.
Construction Sector Deal (published July 2018 by BEIS)
Described as a partnership between government and industry and developed by the Construction Leadership Council, the deal has set targets which aim to improve construction's productivity. Unlike other strategies, the sector deal has attached funding by way of the Industrial Strategy Challenge Fund.
Government Construction Strategy 2011-2015 (published July 2011 by the Cabinet Office)
Government Construction Strategy 2016-20 (published March 2016 by the Infrastructure and Projects Authority)
These two strategies set out objectives for the government to drive productivity in construction through better procurement, thereby making cost savings.
Centre for Digital Built Britain (Autumn 2017)
A partnership between BEIS and the University of Cambridge with a focus on digital approaches to better design, build and operate the built environment
Construction Innovation Hub (November 2018)
A collaboration between the Centre for Digital Built Britain, BRE and the Manufacturing Technology Centre. Along with £72m in government funding, the hub aims to develop and commercialise new digital and manufacturing technologies in construction.
Fair payment
It is a similar case with the push for fair payment in construction. The government introduced the practice of publishing payment times for large contractors – its "name and shame" policy – and its Prompt Payment Code, which requires contractors to pay 95% of its invoices within 60 days or risk being excluded from public work. Galliford Try, Costain and Laing O'Rourke are among the firms to have spent time off the code before being reinstated. Kier Integrated Services and Kier Highways remain suspended from the code.
The strategy even committed government departments to use project bank accounts (PBAs) – described as an effective mechanism for facilitating fair payment to the supply chain – wherever possible, unless there are compelling reasons not to do so. A bill proposing the mandated use of PBAs was making its way through the House of Commons before last year's election. A new private members' bill proposing fines for persistent late payers was introduced in the House of Lords last month.
But the reforms lack the power to enforce meaningful change. The government reduced its payment times requirement to 75% of invoices after it found just four firms were meeting the original standards. And a freedom of information request last year revealed that none of the 114 projects let under the Department for Education's construction framework used PBAs.
"No one is challenging departments on why they are not using PBAs," says Klein.
Long-term picture
While some point to Brexit as a reason why government might have become a bit distracted, others say that's no excuse. "We're talking about billions of pounds of taxpayers' money being wasted through rework because the supply chain is not involved early enough," says Klein. "There's simply no excuse to justify such a poor use of it though inefficiencies in procurement."
But the picture is not quite as bleak as some might think. Ann Bentley, global chair at Rider Levett Bucknall, thinks that the likes of the National Infrastructure Commission and the Infrastructure and Projects Authority prove that the foundations are being laid for future progress. She feels that the success of the government construction strategy must be viewed in relation to the work government is doing elsewhere. "The actual game changer was the publication of the Industrial Strategy [in November 2017] and the Construction Sector Deal [July 2018]. These gave the strategy teeth, with targets and funding put behind it.
There is little incentive for high upfront investment in more productive methods

Noble Francis, Construction Products Association
"For them to make any real impact, you have to support them and continue with them, instead of changing things every two or three years."
And Francis says that more clarity over the future pipeline of work, duly supplied to the sector through the National Infrastructure and Construction Pipeline in 2018, should allow construction to think beyond cost. "Output in construction is particularly volatile and business models have evolved to deal with this risk by focusing on subcontracting out the activity, cost and risk. But this means that there is little incentive for high upfront investment in more productive methods, whether it is offsite manufacturing and digitalisation, or planning and managing projects more effectively early on to reduce rework, which accounts for 20% of construction activity."
While construction awaits its next missive on how government wants it to evolve, it can be encouraged by signs of commitment in funding the more innovative construction methods. But shifting the mindset of those procuring in the public sector to find value in its projects – the fundamental objective that underpinned the strategy over the last four years – has yet to be nailed.