As restrictions ease again today, differences start to emerge over attitudes to flexible working arrangements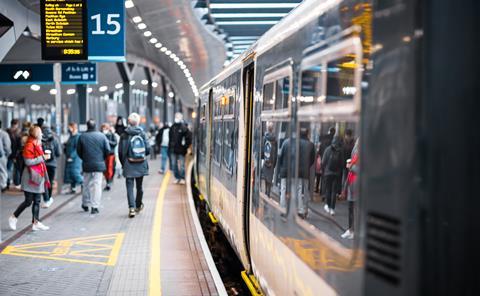 Construction companies are approaching the return to the office in very different ways as covid restrictions eased today in most of the UK.
Many firms will have been planning for the later date of 21 June, which is when the government has stated it wants to end all social distancing restrictions - although recent outbreaks of the India variant mean this final step in its roadmap out of lockdown may be disrupted.
For now the advice is still to work from home if possible, but it is still unclear exactly what will happen when a large-scale return to the workplace is permitted. Almost all the construction bosses Building spoke to anticipate a mix of home and office working for staff, however there are differing views on what this will mean in practice and how weighted working arrangements will be one way or the other in the coming months.
While some are actively encouraging home working to continue, others are asking all of their staff to get back to the office as soon as possible.
Gleeds has been one of the industry's keenest advocates for new ways of working, with its UK chief Douglas McCormick saying that he wants to cut down the number of desks at its 20 UK offices by as much as 40%.
He told Building that he expects staff to come into the office two to three days a week, adding: "It's about how we develop meeting space, communal space rather than the factory of 9-5. That thinking has gone."
>> Long read: From me-space to we-space - welcome to the office of the future
Arcadis is another firm taking a flexible approach. A spokesperson for the firm told Building that attendance at its new office at Skanska's 80 Fenchurch Street in the City will be "entirely down to choice".
She added that Arcadis was trying to move away from the "old days" where people would "come in for the sake of it".
Aecom is also carrying out a review of the amount of office space it needs as part of a wider look into sustainability measures, with a spokesperson saying that the firm had "proven that we can work efficiently in a digital environment".
HLM Architects is among those firms allowing its staff to decide where they want to be based. Karen Mosley, HLM's managing director, said the firm is attempting to cater for all preferences gathered in a staff survey while also trying to balance those needs with ensuring colleagues can continue to mentor each other.
It is dubbing this approach "smart blended working", which will be trialled for six months. Mosley said the firm had no plans to downsize its offices, though a planned expansion of its Sheffield premises would not now be going ahead.
But others have said that while the first national lockdown in spring last year seemed to herald the end of traditional office working, the experience of the second and third lockdowns from November to April during the dark winter months had changed the mood.
"This last lockdown has made people want to go back into office," Morgan Sindall chief executive John Morgan has said.
U&I creative director Martyn Evans added that the latest lockdowns have been "dark, cold, rainy and relentless", and said that the "sick-to-the-back-teeth-of-being-at-home attitude is all I seem to hear".
He added that, anecdotally, there seems to be a general view that the "stampede to work away from the office permanently was short-lived" and that over a year of working from home had produced a more "balanced" view about what a productive working week entails.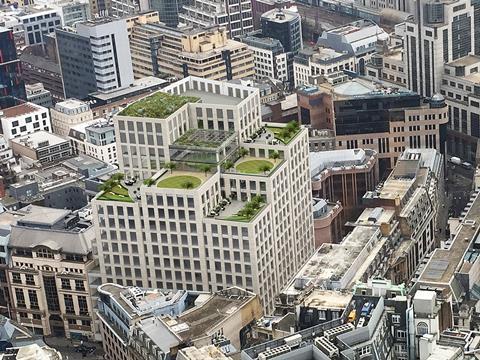 Structural engineer Heyne Tillett Steel is taking perhaps the most proactive approach to returning to pre-pandemic ways of working. Its director James Morgan told Building that he wants to get all of its 132 staff back to their desks when lockdown restrictions end in June.
Morgan said home working had felt like "treading water", and admitted that fixing issues online had been "so much harder than actually just getting people around a table with some drawings and figuring out problems."
"We're an office-based company and that's where we're best. Having everyone together and just having that kind of enjoyment and working with really smart people as well, I think really pushes you. It's a real component that we've lacked over the last year."
However, even Heyne Tillett Steel acknowledges the need for some flexibility and plans to allow teams to allocate three days out of every fortnight for staff to work from home if they want to.