Covid-19 and the government's exam grading fiasco have combined to leave universities in a deep administrative and financial hole. Jordan Marshall asks industry experts what the sector needs to do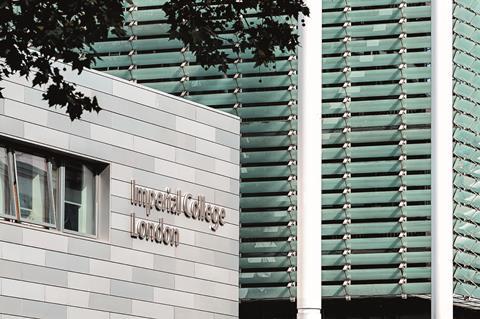 Your starter for 10: what was the total capital expenditure across the entire university estate in 2019? Got to hurry you. No? Well, according to the AUDE Higher Education Estates Management Report, it exceeded £3.5bn for the first time. Bonus points if you can say what this year's figure will be. Anybody's guess? Correct.
Despite last year's record capital spend, experts were actually tipping that universities were coming to the end of a wave of investment – and that was before covid-19 upended the financial viability of institutions and plans for capital expansion and upgrades.
Add to this the admissions headache caused by last month's backflip on A-level standardisation and the university sector has never faced a more challenging future. Even the size of the university sector's losses from the covid-19 pandemic is hard to gauge at this point, with the Institute for Fiscal Studies estimating that long-run losses could come in anywhere between £3bn and £19bn, or between 7.5% and nearly half of the sector's overall income in one year.
Its central estimate of the sector's total long‑run losses is £11bn, or more than a quarter of income in one year. More than half of these losses come from a combination of falls in international student enrolments this year and an increase in balance sheet provisions relating to pension deficits.
Popular universities, which may have the cash reserves to carry out projects, find themselves in a position where they have more students than they can possibly cater for with social distancing in place but do not have the capacity to deliver more space quickly at the moment. At the other end of the scale, universities that were struggling before covid find themselves in an even more precarious position.
UK Universities, the trade association for universities across the country, has picked up on the impact covid-19 is having on plans for capital projects. It says: "Universities recognise that even with government investment, significant action to reduce costs is necessary and are already making efforts to reduce costs as much as possible. For example, through tight controls on procurement, delaying capital projects and freezing recruitment."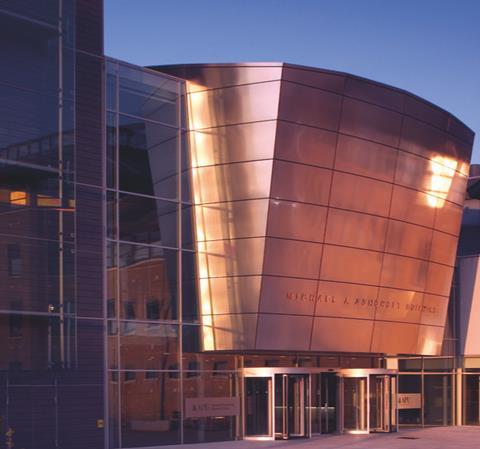 One example of a university doing just that is Imperial College, which announced a suspension of its capital projects, along with a freeze on recruitment, back in April. The London-based university has an expansive capital programme, including a massive new campus at White City in west London and the redevelopment of the former Hammersmith hospital site in conjunction with the Medical Research Council. At White City several schemes are still to be built, including a new home for the School of Public Health and a 5,900m² office space, which were due to be completed in 2022 and 2024 respectively. Whether these projects have been caught up in the planned suspension of capital expenditure is unclear.
Anglia Ruskin University (ARU) has reported the same thing, saying plans for its Chelmsford campus in Essex have been derailed by the pandemic. A spokesperson for the university says while business-critical plans have continued, not all capital programmes have been able to go ahead. The spokesperson says: "Covid-19 has caused ARU to adjust capital plans in Chelmsford, and some projects have been held."
But while some universities have been forced to put projects on the back burner, others have actually expanded their capital programme as a direct result of the covid-19 pandemic.
This has been the experience at the University of Oxford, according to a spokesperson from its capital projects team. He says: "The covid-19 pandemic has resulted in additional projects being added to the capital projects portfolio, including a rapidly delivered modular covid-19 vaccine trials unit and two similarly rapidly delivered covid-19 early alert test and track modular units within the city."
And yet, as Martin Higgs, communications officer at the Association of University Directors of Estates, admits, there is no denying that "universities are in the midst of real uncertainty about their income this year, and budgets across the board are subject to significant change". And what is AUDE's best guess for capital spending at universities this year? "At this point any figure would just be a pretty pointless guess," says Higgs. And that is a challenge not just for universities but for construction companies that have grown reliant on their capital spending.
So, with the higher education sector in turmoil, how do experts in the industry think construction and universities should be responding to the crisis?
There are opportunities arising from this crisis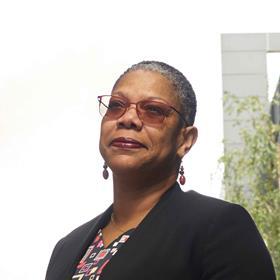 Mary Pierre-Harvey, a consultant estates executive and former estates director at Oxford Brookes University
Covid-19 has fundamentally impacted universities' capital investment projects and construction programmes. There have been project shutdowns, slowdowns, deferrals and increased costs and inefficiencies arising from government restrictions and local lockdowns. There are reduced incomes for universities, which are committed to protecting existing jobs and making savings in the face of forecast losses of commercial and fee incomes and increased costs associated with social distancing, additional cleaning, signage, covid-19 testing facilities and additional IT investment for remote working and online tuition.
At this point in time, it is difficult to predict what will happen with the virus and whether there will be resurgences and further national or local lockdowns. Despite this uncertainty, action can be taken now to be better positioned when the pandemic subsides – whenever that might be.
The contractual implications of delays, force majeure, extensions of time and termination have challenged capital project teams and the supply chain
University responses range from completing contracts on site – albeit at some additional costs – to delaying the start of construction phases.
Even where construction contracts have been properly executed, the contractual implications of delays, force majeure, extensions of time, liquidated damages and termination have presented challenges for capital project teams and the supply chain.
Some universities have found themselves in the position where they secured commercial bank or private finance to fund capital expenditure on new buildings that are still in the pre-contract development phase and, with the project deferred, now have to pay significant interest on those loans without the realisation of the investment benefits. In addition, these finance agreements might have imposed covenants on the university which must be met despite covid-19 or the consequences do not bear thinking about.
No university wants to be in a position of default where a financial covenant is breached.
In some cases where capital on-site works did not stop altogether, as a result of restrictions more costs are being incurred and more time taken.
The impact on some capital plans might be undesirable and inconvenient but there are opportunities arising from this crisis. Actions that universities can take now in respect of their capital investment plans' construction programmes include:
Getting off the treadmill of fast-paced developments, slowing down and taking stock before planning the way forward. Taking the opportunity to see the wood for the trees.
Reviewing and updating all capital project risk registers and assessing a variety of confidence levels and sensitivity analyses.
Documenting comprehensively work that has been completed and remains to be completed using BIM.
Reviewing contract insurance policies to see if the effects of the pandemic are covered.
Assessing what services can be continued offsite and where modular construction can be used to minimise delays and reduce risk.
Reviewing business cases generally and more specifically to ensure that funding for planned maintenance and whole life costing is incorporated.
Using the down time to: first, repurpose existing buildings to accommodate social distancing measures, create student commuter hubs (library space supplements) and convert no-longer-required office spaces into teaching spaces, suitable for recording tutorials; second, review capital investment plans in the context of a strategic estates masterplan for campuses in close liaison with local planning authorities; and third, attend to essential backlog maintenance and statutory compliance projects which have been on the back burner.
In the medium to long term there will need to be reinvestment and reimagining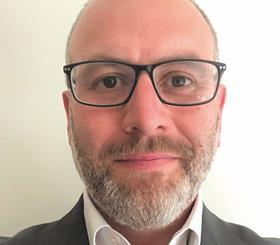 Ian Aldous, senior commercial director at Arcadis
Last year it felt that universities had perhaps reached peak load in terms of capital spending. While we expected it to slow down, we didn't expect it to almost stop overnight. During March and April billions of pounds of projects were paused, with many subsequently stopped. There have since been redundancies and restructures as universities battle to mitigate the widespread uncertainty brought about by covid-19.
This unnatural cessation may actually give universities an opportunity to reflect, rethink and reimagine. The last decade has seen an unprecedented level of investment as universities seek to compete in the global student market. There may now be a chance to change direction, focusing on some of the following:
Environmental sustainability – several universities have committed to specific dates by which to be net zero carbon from an estates and wider operations perspective. How this is achieved should be at the core of any future direction.
Digital – while online learning is nothing new, the total move to virtual teaching is unprecedented and raises opportunity (and challenge) for the way forward and how best the virtual and physical approaches can coexist.
Consolidation – the challenges of income drops coupled with wider uncertainty in the further education sector could allow consolidation and the adoption of more hub and spoke models. This could bring one-off windfalls from disposal strategies, or perhaps ongoing revenue streams.
Operational models – as bastions of academia, universities have deep-rooted traditions and approaches. There is an opportunity to review these and the wider structure to ensure they are serving the right purpose.
n Industry need – while the pursuit of knowledge can be very pure, with a global recession upon us it is likely to prompt a student need for closer industry alignment and engagement. With skill gaps a major post-Brexit concern, this could see increased alliances.
Student wellbeing – a lot has been said about the student experience, but this should now refocus to look at their wellbeing. Are the current provisions enhancing this, or failing to allow students to reach their potential?
So, where does this leave construction? There will always be opportunities with large asset holders. While in the short term these may change from large capital programmes to routine maintenance and adaptation projects, in the medium to long term there will need to be reinvestment and reimagining. Alongside this, universities are also at the vanguard of the research for an effective vaccine. As such, there will be specific public and private investment that is ongoing to enable cures for the unknown to be found.
Necessity is the mother of invention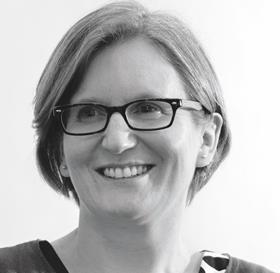 Helen Groves, national education sector lead at Atkins
The university sector is currently grappling with the twin (and sometimes opposing) forces of the duty of the institution to keep its students and staff safe, and the individual's personal responsibility to manage their own situation. As a result, many universities are having to carry out what is essentially a giant risk assessment for social distancing, while knowing that individuals rarely behave as the models predict.
When you add to this the challenge of this year's exam results chaos, some institutions have gone into panic mode – trying to predict what will happen next is all-consuming and near-on impossible.
It is not all doom and gloom. The situation can be used as a catalyst for exploring different opportunities
Universities have had different risk responses to this situation: some are in financial survival mode, while others are oversubscribed. This directly affects how they approach construction and, in turn, the pipeline for the sector. What we are seeing now is more interventions – for example, retrofits for safety rather than for student experience, so a pipeline of smaller projects. Understandable though this is, it does not offer long-term enhancement for campuses and students.
The sector needs to look beyond the immediate challenges. Initial worries about a whole cohort deferring have been tempered by the realisation that 18-year-olds do not have other realistic alternatives to continuing their studies. The usual gap year activities have also been impacted: since there is little possibility of travel, and the chance of employment is slim, it is simply more beneficial for students to go to university.
It is not all doom and gloom, though. The situation can be used as a catalyst for exploring different opportunities. As we have seen in past recessions, this may be the time we see an uptick in lifelong learning, increasing diversity and benefiting a wider section of society. The financial challenges could also help us look at the spectrum of the estate and its users in a new way. Buildings that were thought unusable might now be considered for different purposes. Necessity is the mother of invention, and in this new normal we can change our perspective and reuse buildings in unexplored ways, and genuinely help to reduce the carbon footprint of universities.