A well-built gentleman starts his journey east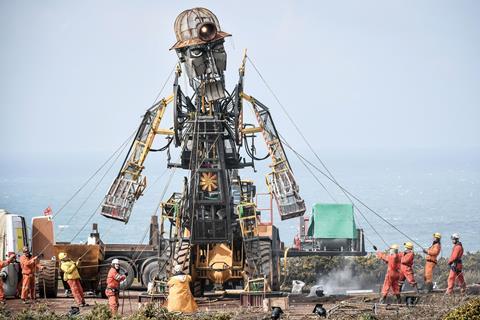 The UK's largest ever mechanical puppet, the Man Engine, comes back to life as puppeteers pull on ropes to move him beside the old pit head at Geevor tin mine, Cornwall.
Built to celebrate the Cornish mining landscape's World Heritage status, he stands at 11.2m when he "transforms". The mechanical miner, which was created in 2016 and is powered by Volvo, is off on tour across parts of the UK.