Public bodies revisiting contracts after Carillion downfall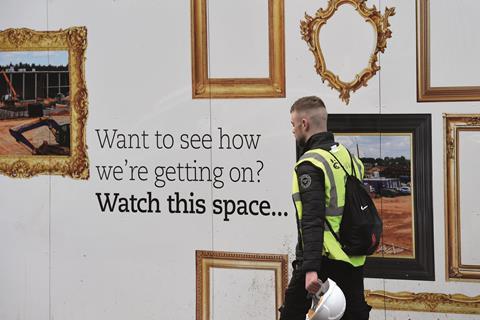 Public sector clients are taking a second look at the contracts they let following Carillion's implosion in January.
The collapse of the country's second-largest construction firm has sent shockwaves across town halls with those in charge of the purse strings now wanting to make sure their schemes are not left high and dry if a similar firm goes bust.
Morgan Sindall's chief executive John Morgan warned in February that customers, "especially the public sector", were looking more closely at their suppliers' balance sheets in the wake of Carillion's failure.
He said: "They're asking many more questions about the balance sheet and about movements of the balance sheet between reporting periods. It's logical – the changes in recent weeks will have cost the public sector purse dear."
And Mark Robinson, group chief executive of Scape, which runs a series of public sector construction frameworks, said public sector clients are doing a "double check" to ensure that contractors they sign up are not in any danger of going the way of Carillion.
He added: "Carillion has made them really think about who their projects are going to be delivered by.
"They're being forced to rethink the culture of a tick-box approach to assessing financial stability and will be a bit more sceptical now.
"It's difficult because Carillion's financials were presented in such a way that you didn't easily know what the true picture was. But we're talking to our advisers about how we can ensure our public sector clients aren't at risk of hiring people who go the same way."
Robinson said Scape is already looking at how it can introduce more detailed financial vetting into the procurement of its frameworks to detect any contractors with Carillion-style problems – but warned a "tick-box" approach would cut out dozens of smaller firms.
Cenkos analyst Kevin Cammack said Carillion's failure has already led to public bodies not tendering large services contracts. "Renewal dates are coming up but they're not retendering – they're just leaving the incumbent in place, as the process has become more complex," he said.
"This is because of Carillion, but it's much more about the costs of meeting the rising minimum wage and apprenticeship levy."
The warnings come as Office for National Statistics figures show new orders fell in the last quarter of 2017, while overall output dropped again in January on the back of three successive quarters of decline.