The fourth of our quick fire guides to recent changes at major contractors looks at Laing O'Rourke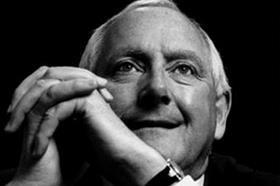 Recent changes:
Last month marked a momentous shift in power at the UK's largest privately-held contractor, as Ray O'Rourke's long-time right-hand woman Anna Stewart took the reins as group chief executive (see below).
The move is the first time Ray O'Rourke has entrusted the business to anybody else since he founded R O'Rourke & Sons in 1978.
During that time O'Rourke, through the audacious takeover of Laing Construction in 2001, has turned the one-time concrete subbie into a £3.5bn-turnover international construction powerhouse.
But the appointment comes at a very difficult time for UK construction firms, and Laing O'Rourke is no exception.
The notoriously publicity-shy company's practice of direct employment saw it make massive redundancies after the 2009 crash in the Middle East and reductions in the European business since.
An overall headcount of 35,753 in 2009 has now fallen to 14,747 - a drop of nearly 60%.
Laing O'Rourke is now also looking at where it can make further cost reductions and expects the full benefit of these measures to be realised in 2013/14.
Although margins have held up in the UK, the firm reported a £39m loss in its rapidly growing Australasia business last year and the firm's order book has remained flat, at around £8.2bn over the past three years.
Last week Building revealed that Laing O'Rourke's head of new nuclear, who played a key role in the firm winning the £2bn Hinkley civils package, Norman Haste, has retired from the firm.
In April it merged that Laing O'Rourke's development and design director Ross Gates, was leaving the firm to take up a role at Apple. Gates' responsibility at Laing O'Rourke stretched across the education, healthcare, commercial and retail sectors, and he had a heavy involvement in the development of the firm's standardised schools offering.
Meanwhile, Callum Tuckett, head of Laing O'Rourke's UK business, has been appointed chief financial officer and chief commercial officer. Tuckett has been Laing O'Rourke's UK boss since February 2012.
Tuckett's appointment leaves his post as UK boss vacant. Tom Higgins, director of the north of UK and the director of the south UK Tommy Drumm, will report to Roger Robinson, director of Europe, until a replacement is found.
Meanwhile, director Howard Shiplee also announced that he will be leaving the firm this month to take up a role at the Department for Work and Pensions, leading the roll out of the government's new Universal Credit welfare system.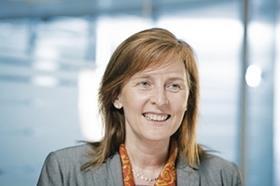 Who is Anna Stewart?
Anna Stewart, 48, is the woman seen as the closest confidante of Ray O'Rourke for the best part of a decade. A qualified QS, she joined Laing Construction in 1982 as a trainee and came over as part of the 2001 takeover that created Laing O'Rourke. Coming from a building background and with a strong interest in international growth, she was quickly promoted, becoming group commercial director in 2004 and group director of finance and commerce in 2010.
With a reputation as a tough operator relied on heavily by Ray O'Rourke, Stewart has been the constant presence at his side while other senior staff, such as erstwhile chief operating officer Tony Douglas, have fallen by the wayside. Steve Beechey, currently group investment director at Wates but a former head of education at Laing O'Rourke, says: "She is just an incredibly competent and effective individual, without question one of the most impressive people that I've dealt with in the industry. She is sharp, gets on with people and can get to the nub of an issue very quickly."
Latest results:
Laing O'Rourke's pre-tax profit fell 22% to £23.4m for the year ended 31 March 2012.
The contractor - whose highlight of the year was the successful delivery of the London 2012 Olympic Park as part of the CLM delivery consortium - saw revenue edge up 6% to £3.5bn over the period, up from £3.3bn the previous year.
The Australian division grew its revenue to £1.5bn from £1.3bn, while the European business edged up to £2.8bn from £2.7bn.
The firm disclosed that its total staff numbers fell to 14,747 from 14,964, but the overall remuneration for staff increased to £733.9m from £711.9m the previous year.
The company says:
Not very much. But in its last annual report, Ray O'Rourke said sales growth would be "a challenge" this year - but added he was confident of increased activity in selected international markets.
He said: "We are confident that 2013 will bring stronger activity, with China and the emerging nations continuing to drive their aggressive economic development plans.
"We expect major government and private-sector investment to continue in development territories in Australia, Canada and Hong Kong, where we are well-placed to generate substantial business, alongside demand from Qatar, where investment to boost international trade is increasing."
He added he was "particularly gratified" that the firm was involved in the successful delivery of London 2012 venues and infrastructure and the company was "honoured to be involved".