Exclusive: Steve Hollingshead returns to UK as director of contractor's infrastructure division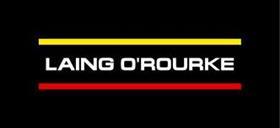 Laing O'Rourke's former boss in Australia has returned to the UK business.
Steve Hollingshead, who took over as chief executive of Laing O'Rourke's Australian 'hub' in early 2011, was recently appointed a director of Laing O'Rourke's infrastructure division in this country, according to Companies House.
Another senior figure within the organisation, David Stewart, has taken over as chief executive of the Australia hub.
The moves come amid what a source close the company said was a wider "restructuring and re-alignment" of the firm's business units.
Building revealed last week that Laing O'Rourke's head of new nuclear and a key figure in the firm winning the £2bn Hinkley civils package, Norman Haste, had retired from the firm.
Haste's role has been taken on by Roger Robinson, who has retained his role as chief executive of Laing O'Rourke's Europe Hub.