With a dire shortage of homes in the country, what has the government got to do to get housing working again? In the first of a series based on our Agenda 15 manifesto - which picks out the key challenges the government must address to avoid a critical failure of the built environment - David Blackman considers the kinds of radical action needed to tackle the housing crisis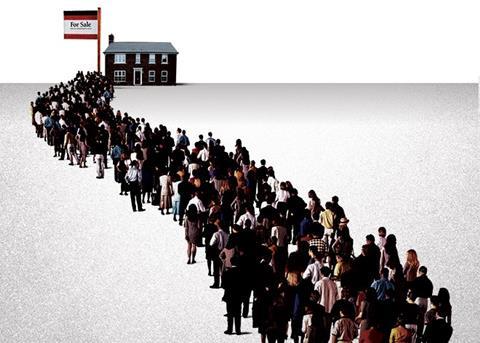 Jason Scott, with his wife Genevieve and two children, are the kind of family that Westminster's politicians love to lionise - hard working, but equally hard-pressed.
The 42-year-old father of two is a surveyor for a windows and doors installation company, while she works part time at their children's primary school as a playground supervisor. In their spare time, he serves as a school governor, while she is a member of the parents support association.
But for the past decade the Scotts have been trapped in the dark underbelly of the UK's private rented boom (see below). Their story is an exemplar of how thousands have been shut out of home ownership by rising prices.
Living in expensive and poor quality private rented homes, the cost of rent has left them unable to save a penny toward a deposit to get on the housing ladder. "We've done the right thing, we haven't had a holiday in 10 years. We're the people that David Cameron is spouting about," says Jason, for whom the solution is obvious. "Everybody knows the problem is not enough housing."
But while housebuilders' share prices have risen sharply on the election result, the Conservative Party manifesto contained no pledge to meet rising demand by setting a target to build more homes, as called for by many in the sector, including in Building's own Agenda 15 campaign. So will anything be done to address the problems faced by the likes of the Scotts? Or will the next five years see further house price rises and a continued failure to take the radical action needed to make a difference?
It's much easier to do things at the beginning of a parliament than at the end. It's amazing how things done at the beginning, even if they are painful, are often forgotten by the end

Alan Brown, Cala Group
The scale of the problem
Certainly there is little doubt about the scale of the housing crisis that the government faces. The latest housing supply projections show that 210,000 new homes are required across England each year to cope with the number of new households forming every year. Once the accumulated backlog of past undersupply is factored in, housing pressure groups agree that the UK needs at least a quarter of a million new homes each year. Just 141,000 were built in 2013/14.
Against this backdrop, many people are putting off setting up home altogether. Figures published by the Office for National Statistics earlier this year showed that nearly a third of a million households contain more than one family.
Among young adults, nearly half of whom live in private rented accommodation, the proportion of 20 to 45 year olds putting money aside for a home deposit was down by 6% to 43% last year, according to a survey published last month by the Halifax bank. Home ownership is at its lowest level since 1985, according to recently published Department for Communities and Local Government figures.
The new government
Positively, David Cameron's unexpected majority gives the prime minister an opportunity to tackle the deep-seated issues that are holding back housebuilding. Many Tory MPs will feel that they owe him their seats, providing his government with considerable political capital. "Until the end of the year, the government's stock will be high," says Tom Curtin, director of planning engagement consultancy Curtin & Co.
But a working majority of just 12 MPs, about the same that John Major enjoyed following the 1992 general election, means that Cameron will have to move swiftly.
Alan Brown, chief executive of housebuilder CALA Group, urges the government to use its first 100 days to make the tough decisions on housing that will deliver long-term benefits. "It's much easier to do things at the beginning of a parliament than at the end.
"It's amazing how things done at the beginning of a parliament, even if they are quite painful, are often forgotten by the end," he says, recalling the uproar from some constituencies that greeted the introduction of the National Planning Policy Framework (NPPF), which had died down by the general election.
Lewis Sidnick, director of corporate and external affairs at the NHBC, agrees: "They must not take their foot off the gas - they have a clear mandate and a clear target."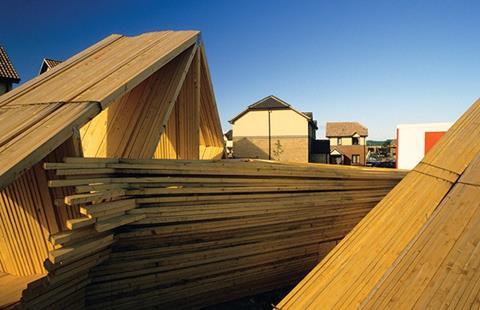 Meanwhile, Brandon Lewis' reappointment as housing and planning minister gives the industry the policy stability it craves. "He gets things done; he's in charge of his department rather than the other way round," says one senior industry figure.
Equally welcome is the appointment of Greg Clark as communities secretary - Clark was previously responsible for drawing up the NPPF. "It [the NPPF] seems to be working in terms of land coming through," says David O'Leary, deputy director of external affairs at the Home Builders Federation, who says the industry wants "more of the same" in terms of housing policy.
The point of attack
So where should the top team be focusing its efforts? With the introduction of the NPPF and the economic recovery, the level of outline consents granted is already running at around 240,000 homes per year, nearly double the actual number of homes being completed, points out Hugh Ellis, head of policy of the Town and Country Planning Association. However, it is turning these outline consents into bricks and mortar that is proving a problem. Many say this will require complex changes to the planning system.
We have to make sure that the process from granting outline consent to an implementable start on site is quicker than it has been

Ian Sutcliffe, Countryside Properties
Ian Sutcliffe, group chief executive of Countryside Properties, wants to see swift progress on the government's moves to streamline planning gain and other conditions. "We have to make sure that the process from granting outline consent to an implementable start on site is quicker than it has been. Everybody agrees that the process of clearing conditions has to be smoother than it is."
Savills head of research Yolande Barnes wants the government to take a fresh look at the way the community infrastructure levy (CIL) works. She says: "The impact on housebuilders' cash-flows needs to be looked at. It's levied at the wrong point, when planning is granted, because you have to pay the cash for the CIL before the development gets going."
The most eagerly awaited announcement will be details, expected in the 8 July Budget, of the extended Help to Buy scheme, which chancellor of the exchequer George Osborne announced in March would continue until 2020. The policy is widely viewed as the biggest fillip for the industry over recent years.
The HBF's O'Leary says: "First and foremost over the coming days, we're looking for the early extension of Help to Buy. We are right up against the time frame for the announcement."
Richard Donnell, research and insight director at housing market company Hometrack, agrees: "A third of big builders' sales are being supported by Help to Buy and a lot of that money is going into the smaller weaker markets. If that was stopped, a lot of builders would start scaling back those build rates."
Countryside's Sutclifffe agrees: "Extending that commitment to 2020 allows developers like us to tackle some of the more challenging urban regeneration areas where values are not high."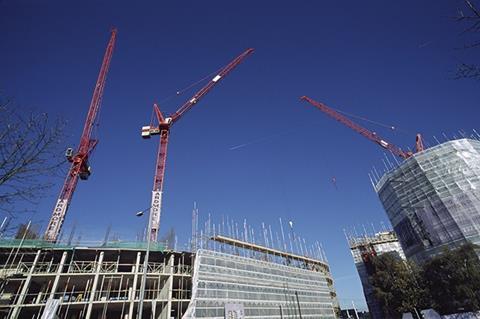 Meeting demand
But the new government will need to take bolder steps on housing delivery, such as re-appraising parts of the green belt, if Cameron's much-touted "blue collar Conservatism" is going to be more than a slick electioneering phrase. The party's manifesto was silent on an overall housing target - something advocated by Building's Agenda 15 campaign.
On social housing, the Conservative manifesto includes a pledge to build 275,000 affordable homes over the next five years. While there are big question marks over the extent to which this can be subsidised given the tight constraints on non-protected departmental spending, social housing developers are probably even more concerned about the Tory manifesto pledge to offer housing association tenants the right to buy, which could reduce their borrowing power. Donnell says: "The concern is that it could disrupt the big developing housing associations."
In addition the manifesto promised to deliver 200,000 discounted dwellings under the starter homes initiative, further details of which are keenly awaited. However, even if met, these commitments together contribute just a small proportion of the 1.2m new homes experts say are needed over the five years to 2020. The manifesto also commits the government to push ahead with plans for "garden cities", where supported by local authorities.
Announcing a couple of garden cities isn't going to do it. The two announced so far are equivalent to a couple of months' housing supply

David Rudlin, Urbed
But David Rudlin, director of the planning consultancy Urbed and winner of last year's Wolfson garden city competition, says the new towns announced so far only scratch the surface of need. "Announcing a couple of garden cities isn't going to do it. The two announced so far are 20,000-25,000 homes between them which is equivalent to a couple of months' housing supply. We have to reform the way we allocate land for housing," he says.
And while the green belt is sacrosanct, according to the Tory manifesto, there is growing pressure to challenge this planning shibboleth. Cala's Brown acknowledges that while tampering with the green belt will be unpopular, English politicians should take heed of the more sophisticated approach taken by Scottish planners. "Green belts are reviewed every time the local plan is reviewed if additional housing is required. We all know that any change to the green belt policy will be very unpopular so that's something they should really look at now."
And while Sutcliffe argues that the government needs to keep up the momentum on bringing brownfield sites back into use, it cannot put greenfield development on the back burner. "If we are going to hit the numbers we need, we can't just do it in urban areas; we can't have blanket statements excluding large areas of the country to development. But this is the kind of controversial reform that would need to be enacted swiftly."
Without these kind of radical changes, Jason Scott worries that the country's middle income backbone will be priced out of the housing market. He says: "I've never collected benefits, I've always worked hard and sometimes I stand with my head in my hands and wonder why. You're better off being on the dole: that can't be right."

"You can't plan for the future"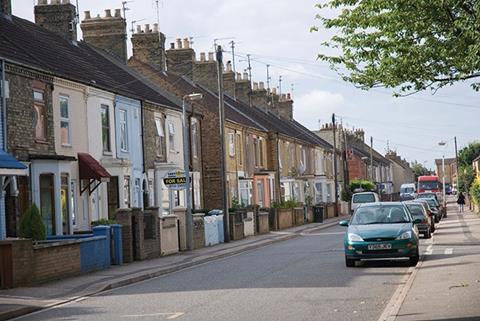 The Scotts' housing woes were triggered by the birth of their eldest daughter, who is now 11. The couple moved out of Genevieve's social rented flat in Peterborough (pictured). Not only was the property too cramped, the rowdy neighbourhood wasn't where they wanted to raise a family.
After being unable to find suitable alternative social housing, they gave up their tenancy to move into the private rented sector. "We were completely naive and didn't know any of our rights."
The last six years since have been a not so merry-go-round of unsuitable accommodation. One home was so damp that Jason says their eldest youngest daughter developed asthma after crawling on the rotting floorboards.
Another property, on a former RAF estate, leaked heat, resulting in hefty electricity and gas bills. In addition they have regularly had to put up with harassment from nuisance neighbours, while complaints to landlords have been greeted with notices of eviction.
Currently the family is living in temporary accommodation in Huntingdon organised by the local council, for which Jason forks out £725 a month. On top of that, he is paying £250 a month to store the goods they are unable to cram into the two-up, two-down Victorian terraced home. Once utility and council tax bills are taken into account, Jason says there is hardly any money left over from his £1,625 a month take home pay.
In order to keep his daughters in the same school and get to work, Jason commutes around 70km a day. The £300 per month in fuel bills swallows up most of Genevieve's part-time pay. "There's no money for clothes: it's hell," he says.
Jason has kept working throughout his housing ordeal, apart from a spell when he had to retrain following an accident at work.
However the Scotts have never been able to scratch together a deposit, let alone save for a pension. Jason says: "If you haven't got disposable income you can't plan for the future."


Housing: what we need
Building's Challenge 15 series of features takes a detailed look at the key challenges the new government must address to avoid a critical failure of the built environment to support the UK economy and society. The series is informed by Building's Agenda 15 manifesto for construction, which was published in January after a year long consultation with industry.
The manifesto, which can be viewed in full at www.building.co.uk/agenda15, makes eight top line recommendations designed to help promote a more efficient, sustainable construction sector that could better deliver the UK's built environment needs, and better help the UK economy.
On housing, our top line recommendation for the government is to
Reinstate a realistic national housing target, and draw up an implementation plan to meet it.
The detail of the manifesto contained a series of specific measures which required action from the new government that we believe would help achieve this, including:
Reinstate national housing target of at least 200,000 UK homes per annum, with the exact number to be set by an independent infrastructure body
Identify increasing housing supply as one of the UK's national infrastructure priorities
Major housing schemes and Garden Cities above 5,000 homes should be subject to the National Infrastructure Planning regime, run by the Planning Inspectorate, and be part of the remitof the independent infrastructure body
Cabinet level infrastructure minister to report on progress on nationally significant sites and against the housing target
Additional funding identified for social housing beyond the £950m per annum identified in the Autumn Statement, in order to deliver homes in areas where cross-subsidy is not economic, and speed up delivery in areas where it is
Extension of the cap for local authority prudential borrowing to fund housebuilding, by at least £1bn.