Ken Shuttleworth, the man behind the Gherkin, doesn't 'get' the Shard, reckons the era of tall glass boxes is over and thinks a lot of designers are really egotistical. So why does the founder of Make think this is such a great time to be an architect? He tells Building.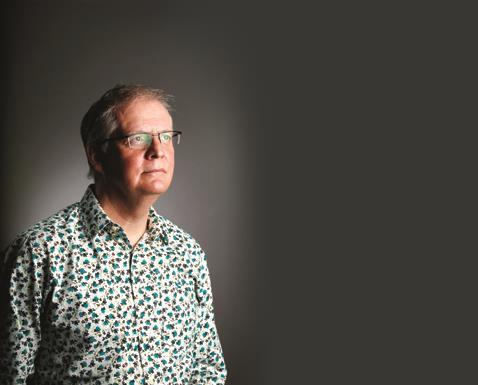 Ken Shuttleworth has a plan: to work until he is 80. After all, he has a mortgage to pay off, and an 18-month-old son. But should the next 20 years not pan out as expected, he has a plan B: "There is a brown paper envelope in the safe here that says 'open in the event of my death,'" he says. "And inside is the name of the person who'd take over if I went under a bus tomorrow. There's a note, too, saying something along the lines of 'Sorry I can't be with you.'" A secret succession plan and message from beyond the grave? Really? "I wanted to leave a little note," laughs Shuttleworth. "I think it's important."
But Shuttleworth has plenty of ambitions before he gets to plan B. He wants to take his seven-year-old firm Make from strength to strength in locations around the world; he wants to prove that a practice where everyone owns the shares is the perfect way to run a business - even if it means he won't ever own a yacht. And he really wants to persuade his architectural contemporaries that the days of designing buildings with "crazy shapes, silly profiles, and double curves" is over.
End of the iconic?
Although for a long time he was best known as the designer of the "crazy" shaped Gherkin - one of the most iconic buildings on London's skyline and which he designed while at Foster + Partners - in recent years Shuttleworth has campaigned against iconic, expensive buildings in the capital. For him, times have simply moved on, and he is certain that, if he were designing it again now, the Swiss Re building would look very different. Instead of flash glazing and wacky shapes that cost the earth, he advocates an inside-out approach, where the most important drivers are sustainability and what the building can provide the end user in terms of flexibility and technological facilities.
For many years, this attitude left Shuttleworth standing out in the cold. Now the industry seems to be slowly coming around to the idea - just last week Davis Langdon announced its response to Sir Stuart Lipton's challenge to halve the cost of London's commercial skyscrapers - but the reaction is still far from universally positive.
"The industry has reacted very badly," he says. "Architects were upset because all they have been doing is glass boxes, and agents still want floor-to-ceiling glazing because it's what they are used to and it's what they prefer to show chief executives looking round a space. We even got struck off from the Curtain Wall Association after I made my thoughts known on all of this."
The alternative, as he sees it, can be just as exciting. He believes that, in an age of austerity, the market should focus on building "beautiful, simple, rectangular forms". And he thinks the demand is there: "Companies no longer want to be seen spending that type of money on their HQ building as it doesn't look good. Buildings need to reflect the time they are in.
I think a lot of architects are really egotistical. Almost like artists who see themselves as a one man show. They don't want to share the practice with anyone else
"Efficiency is the most important thing. We've been designing more and more complicated glass boxes for 30 years, to try and reduce energy load with three layers of glass and louvers in between the sheets - rather than just accepting it should be a solid wall with a window in. That would be much more efficient, much cheaper and easier to maintain."
So how does he like the Shard - the building most likely to give his own Gherkin a run for its money as the London skyline's most iconic building? "I just don't ge I don't understand it. I was there the other day and I can't see how they are going to make it work environmentally. It's basically glass all the way around. And extra-white glass too, not the green glass we usually use, so it's even higher light transmission."
The saying "people in glass houses" springs to mind - the Gherkin is hardly a glass-free zone: "Yes, I was in there the other day, too," he says. "I was looking at the glass all the way around thinking 'why on earth did we do that?' Now we would do things differently. Even if it was still a funny shape, it probably wouldn't have glass all the way around and as it went further up the building the facade would be more solid."
Make at seven
And what about Make? Would he do anything differently there? He says not. When he set up his own practice seven years ago, Shuttleworth wanted to try a completely different business model to the one he saw develop in his 30 years at Foster + Partners:
"I think a lot of architects are really egotistical. Almost like artists who see themselves as a one man show. They don't want to share the practice with anyone else and I just never got that.
"I purposefully didn't use my own name, I didn't keep all the shares. I watched Foster grow from 10 people to 500 people over 10 years and I looked on at the way the structure worked. It was a limited company with pretty much all the shares in one pot and I just thought that was wrong. I felt it would be good to split the shares among everybody and to give credit to people when they did a good job - and that's much easier without my name involved in the branding."
A downside to this egalitarian approach is that, as just one equal partner in the business, Shuttleworth doesn't reap the financial rewards of company ownership. "I am 60 years old and I still have a mortgage," he laughs. "Quite a big one. Whereas if this had been my own company I would be a multi-millionaire. But I'm not."
Does he ever lie in bed wondering whether being several million richer and one mortgage lighter might be rather nice? "No, not really. I'm not interested in money or having a yacht. I have never aspired to that. And the result of everyone being equal partners here means they really feel as though it's their company and so they tend to be extremely dedicated and efficient."
There is one drawback: as the firm is employee owned, the more that is spent, the less people get paid. As a result, some of the office furniture is a bit on the wobbly side - especially the table Shuttleworth is sitting at during the interview, which shakes vigorously when anyone leans on it. "We do have these really cheap tables," he laughs. "We got them for about £30 at some outlet store, I think."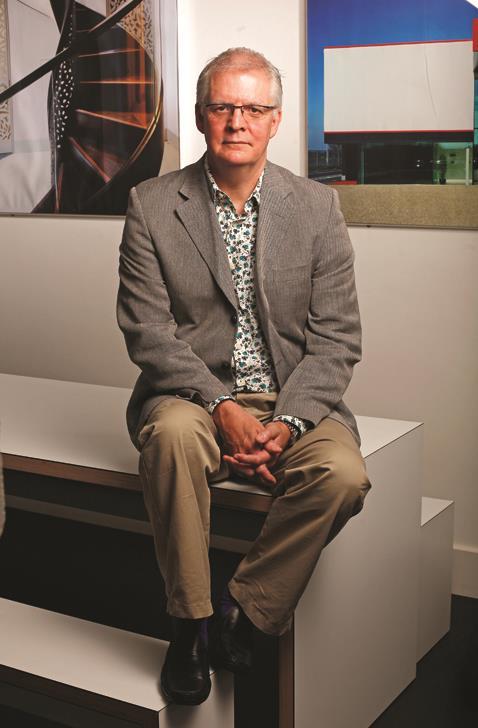 Recovery on the horizon
Fortunately, the business is in better shape than the office furniture. Despite reams of press reports detailing the ongoing plight of UK architects at the moment, Shuttleworth is upbeat - in fact, he exudes optimism: "Now is a really great time to be an architect. There is just so much going on." This flies in the face of the evidence that actually now is a pretty terrible time to be an architect, especially if you're a graduate or dependent on public sector work. And back in October last year Make itself suffered a real blow when the project it was working on in Saudi was cancelled over a bank holiday weekend completely out of the blue.
The group is expecting a £17m turnover in 2011 with £3.5m of revenue coming from Hong Kong and China projects; UK turnover is expected to be £10.7m for the same period.
At the height of the downturn in 2009 turnover almost halved and the practice lost nearly £1m because of bad debt in the Middle East. Pre-tax profit fell from £521,000 to a £890,000 loss. At the time, Shuttleworth said the practice would have made a profit had it not been for bad debt. In 2010, the group made a pre-tax profit of £14,450. "Since Christmas this year things have really picked up," he says. "Within London we are now working for British Land, Hammerson and Derwent and we have work overseas in China, Geneva and Malta so we have moved from being a small company operating pretty much only in the UK to a practice with 105 people working in global locations." He adds that the company will go anywhere to win work, although it has no set global expansion plan.
Make is also behind the designs for the redevelopment of British Land's Broadgate scheme in the City - a project that recently hit the headlines after English Heritage recommended the site for a grade II* listing. Shuttleworth has made his feelings well known on this issue, telling the architectural press that he was "incredulous" anyone thought 4 and 6 Broadgate were worth preserving. Today he reiterates that the two structures that would have to be knocked down for the new scheme "are not good buildings - certainly not buildings you would think should be grade II* [listed]".
What about Make's plans for further in the future? Shuttleworth is refreshingly open about this, admitting that the group doesn't make a habit of planning far ahead: "The plan is to keep improving what we do, and always do something different. But in terms of financial aims, we don't feel we need to conquer the world. We don't need to be the biggest, just the best. We look maybe six months ahead. Sometimes only three months ahead. I mean, we do have spreadsheets that go up to 12 months on, but it's difficult to tell how real that is when everything is changing so much all the time."
Shuttleworth is as relaxed about the long-term future of his business as he is about ensuring the necessary preparations are in place for his death in the event of a run-in with a bus. It makes being in his presence a rather calming experience as he discusses life, death and business all in the same fatalistic fashion - all one can do is hope for the best and plan for the worst. Fingers crossed then, and here's to the next 20.
Factfile
Disciplines covered: Architecture, ranging from large-scale urban master plans to private houses
Director: Ken Shuttleworth
Partner: James Taylor
Turnover: £13.1 million (2010)
Pre-tax profit: £14,450 (2010)
Number of staff: 116
Number of offices: 5
Countries active in: 3

List of five key, current projects
Oxford Molecular Pathology Institute Building
Gary Neville Eco House, Bolton, UK. Make's first zero carbon house in the North West
Montpellier Chapter, Cheltenham, England
London Wall Place, Office Building, UK
Stratford Island University Centre, London, UK