The shifting sands of this year's political terrain have left a lot of questions, while a weakened Conservative party means industry is waiting to find out which manifesto 'promises' still count. Will conference season deliver any clarity?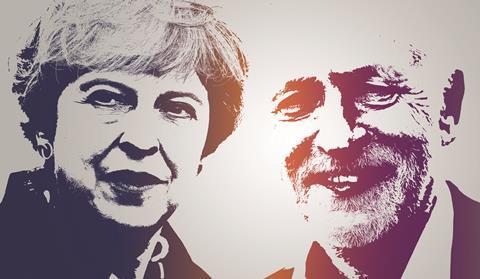 Next week, the political party conference season kicks off in traditional seaside fashion in Bournemouth, where the Liberal Democrats will be hosting their annual shindig. But if the venues are the same as ever, the year since the last conferences has been one of almost unique political uncertainty and turmoil, with Brexit chaos, a snap election and the unexpected loss of the Conservatives' overall majority.
This is, however, the third year in a row when the conferences will arrive in the messy aftermath of polls that few accurately predicted – from Cameron's unexpected overall majority in 2015 and last year's Brexit vote, to prime minister Theresa May's disastrous June general election gamble.
For the industry, this turmoil interrupts the flow of policy formulation and calls into question some of the usual rules of the political game. Whereas usually the industry can expect manifesto promises to set an immovable framework around which other policies fit – such as with the Cameron government's insistence on delivering housing association right to buy and starter homes after 2015 – now it is not clear if the government is committed to implementing its manifesto wholesale.
This is not only because the manifesto itself was seen to be a major part of May's downfall – and the principal author of the document, former joint chief of staff Nick Timothy, is no longer part of the government – but also because the tricky parliamentary arithmetic means anything too controversial stands a chance of being voted down. Plans for a new generation of grammar schools, for example, have already been dropped.
Liberal Democrat peer Lord Stunell, a former Building Regulations minister, says these divisions in the Conservative party may emerge at its conference in the first week of October. He says: "You can see from the Queen's Speech that the legislative programme was decimated. Prior to recess there were groups of Tories spitting venom at each other. Their conference will be an interesting, feisty occasion one way or another."
So, the industry is likely to view this year's party conferences differently from usual. The hung parliament means decisions by non-government parties (such as the Labour leadership's recent change of heart on Brexit) have the potential to make a concrete impact on the actions of the government. More significantly, the industry is not only looking to learn how the government is aiming to deliver on its manifesto promises, but also whether it even intends to at all.
Building analyses what progress we have seen and what the industry can expect in the coming weeks – if anything – on four of the Conservative party's key manifesto agendas.
Prior to the recess there were groups of tories spitting at each other. their conference will be an interesting, feisty occasion
Liberal Democrat Lord Stunell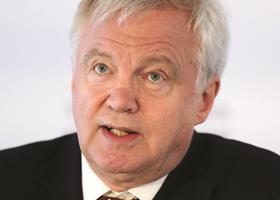 Brexit
The Conservative party's manifesto promised to negotiate successfully a deal to leave the EU which, while allowing for the continuation of a "deep and special partnership" with the body, promised an end to membership of the single market and the customs union – characterised by opponents as a "hard" Brexit.
Building's Better Brexit campaign has highlighted major challenges that this could present the industry, around skills, labour, international standards, funding and research. Sir John Armitt, deputy chair of the National Infrastructure Commission (NIC), says: "If we don't get access to the skilled labour that we need, the industry will struggle to deliver the infrastructure and buildings the economy requires."
The Conservative manifesto made no mention of any transition period, stating that it would "agree the terms of our future partnership alongside our withdrawal, reaching agreement on both within the two years allowed by Article 50", and said it would develop a future immigration policy for EU workers following advice from the Migration Advisory Committee on how to support the UK economy.
The outcome of the election, however, which was widely interpreted as a rebuff to moves toward a hard Brexit, has changed things. Brian Berry, chief executive of the Federation of Master Builders, says: "The mandate for a hard Brexit wasn't delivered, and now we're talking about a two-year transition plan where previously it was a black-and-white cut-off point."
However, there is widespread disagreement over whether the UK should remain in EU institutions such as the single market during the transition.
At the same time, Brexit secretary David Davis has so far had no success in persuading his EU counterparts to allow the UK to negotiate its departure and its future relationship at the same time, while the recent leak of a draft post-Brexit EU immigration policy appears to show the government is not waiting on advice from the Migration Advisory Committee before drawing up its plans, as promised in the manifesto. The leak suggests a significant clampdown on the use of "unskilled" labour from overseas.
John Slaughter, director of external affairs at the Home Builders Federation, says: "The labour force issue is as big a challenge as any the industry faces … and the leaked proposals look potentially quite restrictive."
Lord Stunell says: "If the leaks prove to be correct, the industry is in serious trouble, at least in London and the South-east."
Key to the impact of this will be whether construction workers with trade skills will meet the definition of "skilled" workers who are allowed to work in the UK after Brexit.
The draft Home Office document, leaked to the Guardian last week, says that permits to stay in the UK could last three to five years for all occupations classed "highly skilled" but only up to two years for all other workers from EU countries. It also revealed that the government is thinking about introducing income thresholds for EU citizens "to ensure they have sufficient income to be able to support themselves".
Brexit will undoubtedly be a big part of political debate in the party conferences – not least the Labour one – but Stunell says he "rather doubts whether anything will become clearer. Theresa May is determined to play her cards as close to her chest as possible." The NIC's Armitt says: "It would be good to hear more on what the government plans here; however, I fear the party conferences will just be a distraction."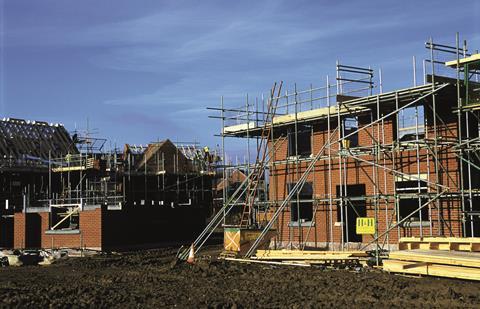 Housing
The calling of the general election followed hot on the heels of the publication of a housing white paper in February, which was full of detailed proposals to increase housing supply – many of which remain unimplemented. Nevertheless, the manifesto contained a new target to build half a million homes between 2020 and 2022 and promised a new generation of council housing and policies to capture value increases in development land.
However, with housing minister Alok Sharma new to the job and a departmental focus on the Grenfell Tower tragedy, very little has been heard about any of these policies.
The HBF's John Slaughter says: "The election interrupted policy processes already in train, and […] the Grenfell tragedy has consumed a lot of ministerial attention until fairly recently at the Department [for Communities and Local Government]. It is only now we're getting back to a day-to-day normal."
Housing white paper proposals that remain unimplemented include a standard methodology for assessing housing need for local authorities, updates to the National Planning Policy Framework, increases in planning fees and changes to the community infrastructure levy. Mark Farmer, founder of consultant Cast, says: "Conference will be the opportunity to trail some of this. The white paper's there – so let's get busy doing it."
However, the FMB's Berry says: "We'd like Alok Sharma to step up and talk more enthusiastically about the need for more homes. It's not clear yet whether he's got a message." Meanwhile, Berry says, the reappointment of respected Labour veteran John Healey to the shadow housing brief gives that party "a chance to monopolise the agenda if the Conservatives are not careful ".
It is even less clear whether the manifesto promises on council housing and land value capture, traditionally seen as politically left-wing, will remain party policy.
The Liberal Democrats' Lord Stunell says the reality of the election result is that "Theresa May has lost all authority to do anything that goes outside of the traditional Tory envelope".
Certainly, Slaughter says, officials have not yet talked to industry about these policies. Alex Morton, David Cameron's former housing adviser, who is now a director at public affairs firm Field Consulting, says that some backbench MPs may oppose plans for the manifesto flagship of a new generation of council housing.
He says: "Areas of the manifesto that enough Conservative backbenchers would be unhappy with are dead – and even if May tries to implement them there will be a revolt. Thus, it seems unlikely May will embark upon a new generation of council houses as her main flagship housing policy."
Richard Steer, chairman of consultant Gleeds, says: "A lot from the manifesto will be quietly dropped – there's not going to be a new generation of council housing. You'll see a very weak and mild Conservative conference where it forgets a lot and just tries to roll on and on."
A lot from the manifesto will be quietly dropped – there's not going to be a new generation of council housing
Richard Steer, Gleeds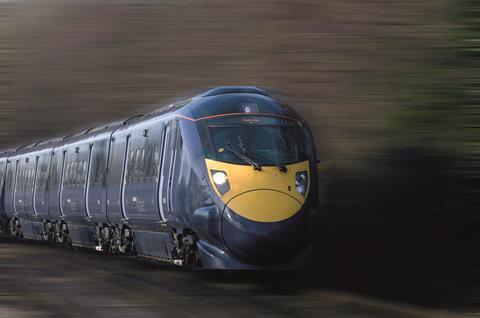 Infrastructure
The Conservative manifesto promised to roll out chancellor Philip Hammond's already-announced £23bn National Productivity Investment Fund, launch a review of energy generation costs, and "continue our programme of strategic national investments, including High Speed 2, Northern Powerhouse Rail and the expansion of Heathrow airport".
Since the election, the government has appointed academic Dieter Helm to carry out its review of energy costs, and has continued to press ahead with HS2. Meanwhile Crossrail 2, not mentioned in the manifesto, has since been given support by transport secretary Chris Grayling.
However, there is less clarity on the other two key transport priorities: Northern Powerhouse Rail and Heathrow airport. In July, the government decided not to push ahead with electrification schemes key to the Northern Powerhouse Rail project, and in the same month Grayling delayed parliamentary approval for Heathrow until next year. At the same time, newspapers have reported that
the Labour party is considering withdrawing its support for Heathrow, which is seen as vital to get the necessary parliamentary approval.
The NIC's John Armitt says he hopes the Conservative conference will see a commitment to a parliamentary vote on Heathrow before the end of the year, and that Labour will maintain its support. "Heathrow simply requires a vote and a decision by parliament to go ahead – I don't understand why Labour would be opposed," he says. "If we're saying we're open for business to the world, we need to be able to receive that growth."
Deregulation
May's manifesto pledged to continue the prior government's "red tape challenge", designed to reduce the burden of unnecessary regulation on businesses, and its "one-in-two-out" approach to new regulation. The manifesto said it could save UK businesses £9bn, with bodies such as the HBF having previously pushed a deregulatory agenda around planning and building regulations.
However, the disaster at Grenfell Tower, with all its implications for building and fire regulations, has clearly had an impact on this agenda. A full review of building and fire regulations has been launched, with the clear aim of avoiding future disasters rather than cutting red tape.
Field Consulting's Alex Morton says: "For the time being, that drive around reducing regulation in construction may be stopped – it seems likely there will be no mention of it at this conference."
FMB chief executive Brian Berry says: "We've seen what happens here if we don't keep Building Regulations tight and up to date. If this deregulatory agenda isn't dead in the water, it should be."
However, the HBF's John Slaughter says that just because there is no prospect of paring back building regulations does not mean the government will stop trying to lighten the burden of planning rules. "Whether this affects further measures on planning deregulation is another matter," he says.

This November's Building Live conference will feature sessions on infrastructure challenges, the housing crisis, and how Brexit affects our industry. To book your ticket, go to www.building-live.co.uk
For ongoing party conference coverage, see www.building.co.uk


Covers: Housing, planning, regeneration and public policy. Also leads Building's news analysis section and undertakes special investigations

Follow Joey on Twitter @JoeyGardiner