This week's roofing products cover hot melt waterproofing, Tudor downpipes, roofline profiles and, to top it all off, a Cornish hotel in Nairobi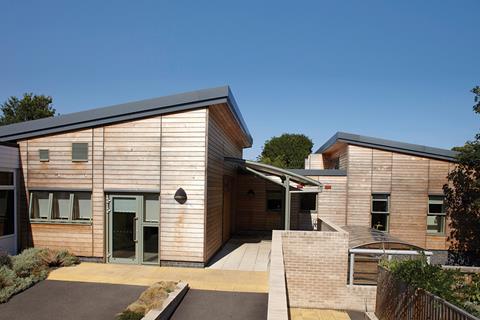 Hot melt roofing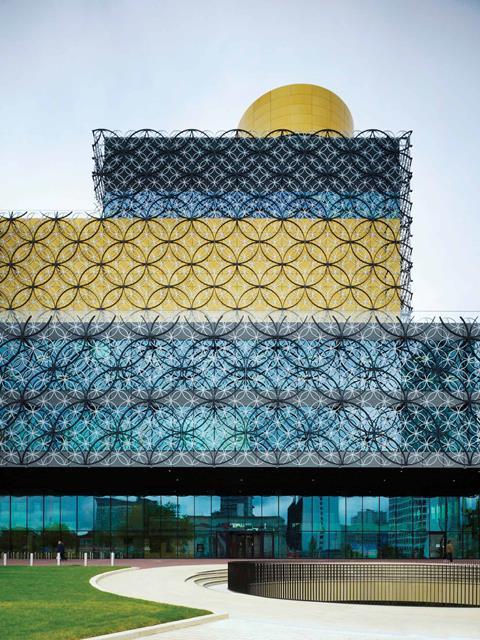 Prater, part of the German Lindner Group, has delivered a complete roofing solution for the new Library of Birmingham. Prater supplied a hot melt roof system, whereby concrete was primed and then layered with Permaquik p6100. A fleece was then bedded onto the Permaquik, which formed the waterproofing, and then another layer of Permaquik was applied with a layer of cap sheet/protection felt over the top. This was then electronically tested for its integrity and insulated with solid slabs of insulation board. The company says that it was chosen as it has experience dealing with large, complex projects and providing a complete roofing solution.
Prater www.prater.co.uk
Redland www.redland.co.uk
Waterproofing
Alumasc's Hydrotech hot melt waterproofing system has been chosen to protect The Shard in London. Hydrotech was specified by affiliate architects, Adamson Associates following its effective use on projects such as Canary Wharf. The company said Hydrotech's high performance and flexibility of installation made it suitable for use on this project. A total of 3,500m of Hydrotech has been installed across various levels of the 310m (1,016ft) building including under the green roof on level 20. Alumasc's Derbigum flat roof membrane was also installed on level 75. The Hydrotech hot melt system is manufactured using 10% post-consumer recycled material, is BBA accredited and has European Technical Approval ETA-05/0152.
Alumasc www.alumascroofing.co.uk
Clay tile
Redland has launched the Craftsman, the latest in its range of Great British Rosemary clay tiles. The manufacturer has invested in its Midlands plant to facilitate a manufacturing process where the tiles are produced on a bespoke production line to achieve a heritage look as required by many specifiers in the South-east region. The tile has a fine orange-red sanding over its surface with random black patterning to imitate a weathered surface. The company claims this provides a heritage look while maintaining all the attributes and strength of a new tile.
Thermal insulation
EcoTherm has launched PrO-Versal, the flagship product in its new PrO range of PIR insulation. PrO-Versal has a Class O fire rated facing, which is designed to deliver enhanced thermal and fire performance. EcoTherm PrO-Versal offers a single solution for a variety of applications including pitched roof, wall, dormer cheek and ceilings. The product features low emissivity aluminium facing on both sides and is able to achieve a lambda of 0.021W/mK. As a result, it is able to meet the requirements of the Building Regulations with a reduced product thickness when compared with traditional insulation materials.
EcoTherm www.ecotherm.co.uk
Aluminium downpipe
Aluminium rainwater systems supplier Alutec has launched the Tudor downpipe, an addition to its product portfolio that offers rainwater systems for heritage and period style buildings. Available in 21 standard colours, the company claims its Tudor downpipe delivers a classic look without the associated maintenance and installation costs. Manufactured from marine grade aluminium the Tudor downpipe is 65% lighter than cast iron,
which, Alutec claims, makes the product easier to handle on site.
Alutec www.marleyalutec.co.uk
Roofline profiles
Swish Building Products has unveiled a new range of grey roofline profiles and window boards. The new coloured range of Light Grey, Hazy Grey and Gale Grey includes 16mm square fascia, 9mm soffit and 9mm cover boards in various depths with matching corners and joints, all featuring a 10-year guarantee.
Swish Building Products www.swishbp.co.uk
Fibre cement slates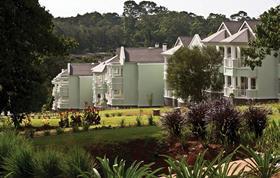 The director of a new £10m luxury hotel development in Kenya has specified Marley Eternit fibre cement slates to replicate the traditional slate roofs of the Cornish countryside where he was born. Marley Eternit shipped 50,000 Garsdale fibre cement slates from the UK, while contractors Bracknell Roofing provided training and support, to the complex roof installation at the new Hemingways hotel in Nairobi. Marley Eternit's range of fibre cement slates can be used on roof pitches as low as 15°.
Marley Eternit www.marleyeternit.co.uk
Standing seam roof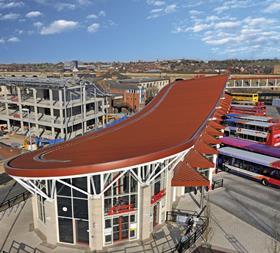 Over 1,800m2 of Kalzip aluminium standing seam and a similar quantity of Kalzip liner and decking sheets have been installed on Mansfield's new bus station and link-bridge. The Kalzip roofing sheets (PVF² 3-coat to Pearl Copper, RAL 8029) together with Kalzip planking for the soffits and bespoke Kalzip aluminium fabrications (powder coated to RAL 8029) were all installed by Teamkal contractor, Met-Clad Contracts Ltd. The copper coloured Kalzip standing seam sheets were used in conjunction with local Peak District stone to give the bus terminal a natural feel.
Kalzip www.kalzip.com

Movers and Makers
Scottish roofing and cladding contractor Marley Contract Services is recruiting a number of apprentices and adult trainees as part of the North Ayrshire council's Term Contract Apprentice and Trainee Recruitment Scheme. After being awarded a major "three+one+one" year rendering and roofing contract with North Ayrshire council, the company was required to recruit one person from the local community in which it was working for every £1m of issued funds. Marley has directly appointed four local apprentices and seven local trainee operatives to support the project.
Building products manufacturer Steadmans has invested £400,000 in a new state-of-the-art production line at its Carlisle headquarters. Steadmans' AS30 single-skin roof and wall systems consist of coated steel sheets rolled to five different profiles; they may be used to form roofs - down to four-degree pitch (six degree if rooflights and required) - and walls. The systems include a range of fixings, sealants, guttering, flashings and rooflights. AS single skin roof and wall profiles are manufactured in a process certified to ISO 9001:2008.
The British Board of Agrément (BBA) has certified Jablite Flat Roof Insulation (FRI) for use on zero fall flat roofs, balconies, terraces and green roofs. The BBA certificate approves the use of Jablite Flat Roof Insulation on zero-pitch flat roofs and on all slopes between 1:80 and 1:6. When Jablite FRI is used in conjunction with the Jablite Filter Membrane - to minimise the heat loss caused by rainwater cooling - the company claims it will contribute to the overall thermal performance of the roof, giving a corrected U-value of 0.038W/m²K.
Kingspan Insulation have been certified to the BES 6001: Responsible Sourcing of Construction Products standard. All Kooltherm, KoolDuct and Therma insulation products and cavity closers manufactured at Kingspan Insulation's British manufacturing facilities are now certified to BES 6001 "very good". The BRE framework standard BES 6001 was developed to enable manufacturers to prove that their products have been made with constituent materials that have been responsibly sourced.